There's often a lot of confusion around reporting company fraud, including who to report the fraud to and, depending on the nature of the alleged fraud, which body or organisation is best placed to deal with it.
In this latest blog post I'll explain what we as Companies House can and cannot do.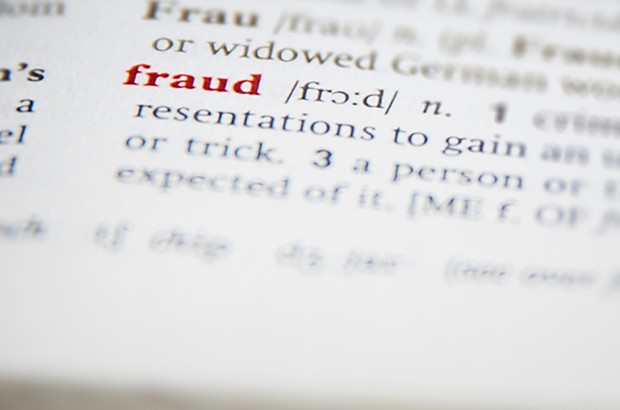 What we can do
We can only help with issues about information filed at Companies House. You should get in touch with us if you have concerns that:
a registered office has been changed without the company's knowledge or consent
an individual has been appointed as an officer without their knowledge or consent
a company name has been changed without permission
an unauthorised address is being used for a registered office or officer's service address
If these situations apply, you'll need to email enquiries@companieshouse.gov.uk with as much information as possible – including your own contact details – and we'll ensure this is investigated.
What we cannot do
It often surprises people but Companies House does not have any investigatory powers, and what we're able to do or not is largely determined by the Companies Act 2006. We get quite a few enquiries from people asking us to investigate companies but it's not something we're able to do.
Any allegations of fraudulent activity should always be reported directly to the police. That said, we do work closely with various law enforcement authorities, providing them with information on a request basis, and we have dedicated colleagues who are able to assist with this.
Internal disputes
Many company officers and other interested parties contact us thinking that we can intervene in internal disputes within a company. Partly because people are not aware of our role but also because we're expected to take sides. This is not something that we're ever able to do, it's a matter for the company, its officers and shareholders, whether current or past, to resolve between themselves. If a solution cannot be reached, the individuals may have to seek their own independent legal advice.
What other help is available?
To help guard against fraud it's advisable to sign up to our protected online filing service: PROOF. PROOF is a free service offering additional protection for your company. Signing up to the service will ensure that changes to your company record can only made online, with changes filed on paper being automatically rejected.
As mentioned above, if you suspect fraud it should be reported to the police. However, if your complaint is regarding the conduct of a company or its officers, you should contact The Insolvency Service, they have information on how to complain about a limited company.
The Company Investigations Team within The Insolvency Service has the power to investigate instances where information received suggests corporate abuse. For example, serious misconduct, fraud or scams, or sharp practice in the way that a company operates.
You can also get further advice and support on matters of fraud from Action Fraud, the UK's national fraud reporting centre. And for advice and support on identity theft you can find practical advice and information from Cifas, who are a not-for-profit company working to protect businesses, charities, public bodies and individuals from financial crime.
We also keep our website up-to-date with any known fraud and scams. This helps you to stay informed, as well as providing information on what you should do if you come across fraudsters and how to help protect yourself.
In addition, it is possible to reduce the risk of you or your company becoming a victim of property fraud with free security measures from the Land Registry. If you think that you're victim of property fraud contact them directly on 0300 006 7030 or email (reportafraud@landregistry.gsi.gov.uk).
I hope this summary has helped to outline what we at Companies House can and cannot do, as well as signposting what wider help is available to you when reporting matters of fraud.