In May last year I blogged about my trip to Abu Dhabi to attend the 11th annual Commercial Registrars Forum conference and to share my excitement about hosting, for the first time, a joint conference of the European Commerce Registers' Forum (ECRF) and Corporate Registrars Forum (CRF) in May 2016.
As the president of the CRF and conference director, and with the event only 10 weeks away, I thought I'd update you on this year's joint conference and share our progress to date.
For those who don't know, the conference will be held in Cardiff – from Monday 9 May to Friday 13 May – at the City Hall building. We hope it'll be the largest gathering of business registry members anywhere in the world, ever.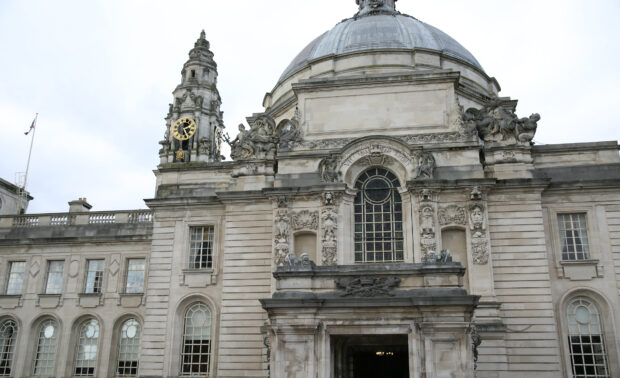 Registration opened 25 January and currently nearly 70 delegates have registered their attendance, although we hope the final number will be approximately 250–300. Delegates will travel to Cardiff from all corners of the globe, from places as far afield as New Zealand and the Democratic Republic of Timor-Leste, to closer to home such as Jersey and Guernsey. (See our interactive map displaying countries involved in the conference so far.)
The wide variety of countries registered demonstrates the great interest in the conference. Indeed, it's a unique opportunity for us to explore the issues that face corporate registries across the world, as well as focusing on the exciting opportunities that lie ahead.
My organisational team are behind the scenes getting all the plans in place. They're currently in the process of finalising the conference agenda so that we can accommodate as many speakers from as around the world as possible. We'll be providing all attendees with the opportunity to contribute to discussions through a mixture of plenary, breakout and interactive sessions.
We'll also be offering delegates the chance to tour Companies House and see how the UK registry operates day to day, including the latest developments behind our free beta service.
The conference website is being updated regularly to provide delegates with a range of information including: agenda items, speaker details, travel and accommodation information; as well as helpful advice on the best places to visit in Cardiff during the week of the conference.
I've also put together this short video explaining what Cardiff, the capital city of Wales, has to offer, including some of my favourite places to visit:
I'm delighted to be hosting this year's conference and looking forward to welcoming members from near and far. It's a great chance for us to provide the perfect forum for members to share best practice and discuss the latest advances in company registration.
If you're interested in keeping up with latest conference news, we'll be posting updates across our dedicated Facebook, Twitter and LinkedIn accounts.