To celebrate Small Business Saturday, our friends at the Business Support Helpline have put together 5 top tips for supporting businesses.
The Helpline is a key element of the UK government's business support provision. We're also a free multi-channel service that can be accessed by telephone, web-chat, email, social media, GOV.UK and GREAT.
We provide signposting, general support and business improvement advice to pre-starts, start-ups, and existing businesses to help them start and grow.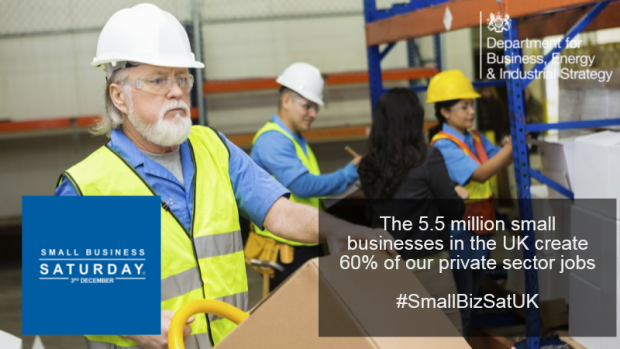 Here are our 5 top tips of business support:
Knowing your market is vital if you want to maximise sales and stand out from competition
Ensure you have a business plan, this will help you continuously review the development of your business to help it succeed and grow – we can provide templates to help you
Have the correct marketing strategy in place to reach your customer base, but also review it regularly too
Financial planning is key to ensure you have the right finances to start, maintain and grow your business – this will help maximise your business potential
Starting or running a business is not always easy, there are services to support you: get in touch with us – we're here to help
Find us on:
Contact us via:
Telephone: 0800 998 1098
Email: enquiries@businesssupporthelpline.org
If you're a small business thinking of becoming a limited company, you'll find this information helpful.