The film industry is gearing up for the climax of the awards season, as the 90th Academy Awards ceremony takes place on Sunday 4 March.
Business is booming in the UK film and television industry. In 2016 it contributed a whopping £7.7 billion to the UK economy - 80% more than in 2011 - and this business might help us Brits bring home an Oscar this weekend.
Six of this year's 9 Best Picture nominees have a British connection. But, how likely are they to snag a statuette?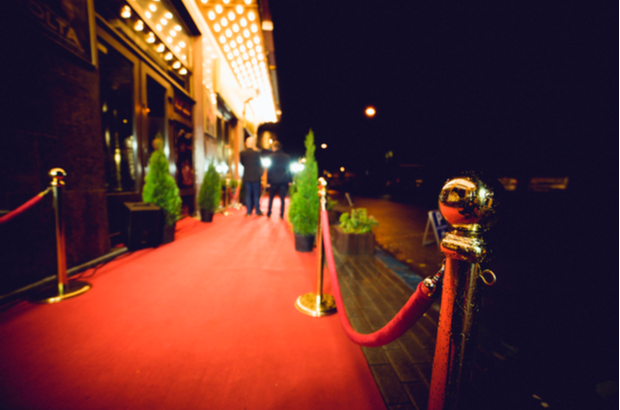 Darkest Hour
Gary Oldman has already bagged a BAFTA and a Golden Globe for his performance as Winston Churchill in Darkest Hour, and looks odds-on to win Best Actor at the Oscars.
The film was produced here in the UK by Working Title Films and has 6 nominations in all, including Best Picture. The production also looks likely to pick up an award for the makeup team who helped transform Oldman into the iconic Prime Minister.
Dunkirk
Another distinctly-British Best Picture nominee is Dunkirk, whose 8 nominations also include a nod for director Christopher Nolan.
So far, Dunkirk hasn't made a big splash during awards season, with only a Best Sound accolade from the BAFTAs. The general feeling seems to be that Nolan's war epic was released too early in the year to be considered strong competition.
Phantom Thread
Dependable Best Actor contender Daniel Day-Lewis is back, acknowledged this time for his role as Reynolds Woodcock in Phantom Thread. He's nominated for the sixth time and has 3 previous wins under his belt. It's hard to bet against Day-Lewis when it comes to Oscar success, and it's the actor's last chance after announcing his retirement last year.
Phantom Thread also features Best Supporting Actress hope Lesley Manville, who puts in an impressive performance as the sister of Day-Lewis' detail-obsessed dressmaker.
Three Billboards Outside Ebbing, Missouri
Three Billboards Outside Ebbing, Missouri doesn't feel like it should feature in a blog about British Oscar hopes. But, the film was produced by Film4, and writer-director Martin McDonagh hails from London.
Three Billboards has chalked up 5 BAFTAs and 4 Golden Globe wins so far, and looks like it might be the one to beat when it comes to Best Picture.
The Shape of Water
Frances McDormand has had a bundle of awards for her performance in Three Billboards, winning Best Actress at both the Golden Globes and the BAFTAs. However, Britain's Sally Hawkins could make waves by winning for her almost entirely silent performance in The Shape of Water.
Get Out
Last but not least, it's been great to see Daniel Kaluuya nominated as Best Actor for his role in hit horror, Get Out. The Academy doesn't often honour horror films with a win, but I'll keep my fingers crossed for the young Londoner who first made his name in Channel 4's Skins.
In total, there are 30 British nominations at this year's Academy Awards. So, let's hope that at least a couple of the iconic statuettes will make the journey back across the Atlantic.