With the 6 Nations rugby tournament in full flow, I was intrigued to see the number of companies advertising or involved with the event.
Now I confess, I'm not a rugby supporter. But, since moving to Wales over 20 years ago, I've been embroiled in the friendly rivalry that goes on during these 6 weeks. What I've noticed is, for all these years, the ball that's fought and scrummaged over always seems to have the word 'Gilbert' emblazoned on the side.
Who is this Gilbert? Now, the only Gilbert I know is, Gilbert O'Sullivan – the 1970's winner of Opportunity Knocks, and such hits as Clare and Get Down. Surely, it could not be him. I was right. It's not.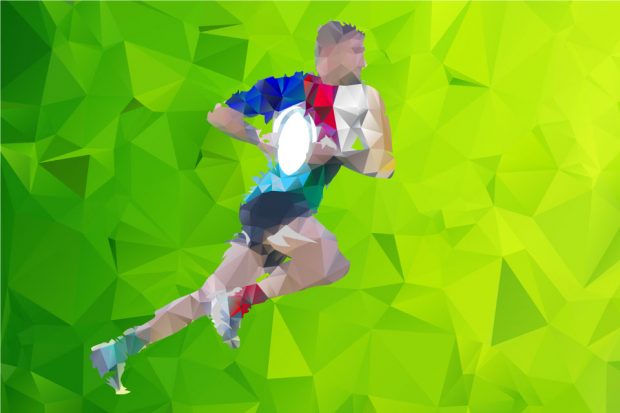 William Gilbert (1799-1877) was the boot and shoe maker to Rugby School. He operated from a small shop in the town at 19, High Street. By 1823, Gilbert was already supplying balls to Rugby School when William Webb Ellis first picked up and ran with the ball, and the game of Rugby Football began.
The Rugby Football Union was formed in London on 26 January 1871, originally made up of 20 clubs. When William Gilbert died in 1877, his nephew, James, succeeded him. By this time, Gilberts was stitching 2,800 balls a year. As the game grew in stature, so did Gilbert's business. Gilbert started exporting balls to Australia, and their export business grew rapidly.
The last Gilbert to be involved in the company, James John Gilbert, was meticulous in everything he did – checking and stamping every Gilbert match ball, to maintain the company's reputation for excellence. He wrote countless letters to keep the Gilbert name at the forefront of the game, at the highest level around the world.
James Gilbert Limited was incorporated on the Companies House register on 2 December 1925, and later bought by Grays of Cambridge (International) Limited in 2002. The first Gilbert trademark was created in 1823 – the same year William Webb Ellis picked up the Gilbert football and ran with it at Rugby School.
Gilberts have been making rugby balls almost 50 years before the Rugby Football Union formed, and is still the match ball of choice nearly 200 years later. So, there you are – you now know the history of the Gilbert rugby ball.
If you want to find out more about the history of a company, our Companies House Service allows you to search company information for free. You can search for a company name, number or officer name, dating back to 1844.
Who will win the championship this year? I hope it will be England, or Wales. But, I have a funny feeling it just might be Ireland.