The Business Support Helpline and Companies House are currently working closely together. We're providing information and guidance on different topics, to businesses in all sectors and at various stages of their business life. This includes pre-start, start-up and established businesses.
Starting, running and growing a business can be overwhelming at times. And it can be difficult to find the right help, support and information.
Working together, we continue to deliver informative and easy to understand projects using various media channels. These include social media Q&As, blog posts and webinars in a manner that's accessible to everyone.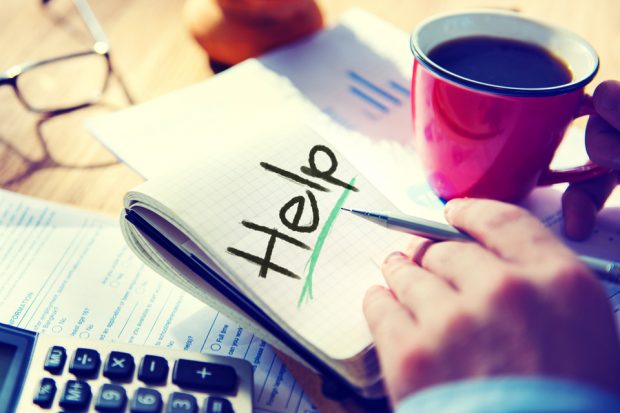 A brief introduction
Covering England, the Business Support Helpline works on behalf of the Department for Business, Energy and Industrial Strategy (BEIS). We provide a free, impartial, quick-response service to people with questions about any aspect of starting, running or growing a business.
You can access our service on:
For those with more complex enquiries, we also provide a more in-depth one-hour telephone appointment service. Clients can choose a time that's convenient for them and get free, impartial, essential business support.
We have access to a huge volume of information and support schemes, and we can signpost clients to this information free of charge. We can also speak with any business that may be experiencing difficulties.
You would benefit from speaking to the Business Support Helpline if:
you have a business idea and you're unsure where to start
you've recently started your business and need support to grow
you're an established business seeking funding
you're looking to protect the intellectual property of your business
you're looking to hire staff for the first time
you need information on regulations
you need information on international trade
Contact us:
Business Support Helpline (England)
Telephone: 0800 998 1098
enquiries@businesssupporthelpline.org
Monday to Friday, 9am to 6pm
Our first free live webinar
We held our first joint live webinars with Companies House on 12 September, followed by another last Tuesday on 13 November.
Our 'First step towards setting up your company' webinar generated strong audience numbers and a range of questions. Our webinar addressed many of these questions, but it was also supported by the dedicated team of in-house advisors from both Companies House and the Business Support Helpline.
The Business Support Helpline covered a lot of information in the webinar, including:
the fundamentals of starting and running a business
business planning
taking on staff and insurances
general rules for your business and local government support
Companies House offered a comprehensive overview of how to register a limited company. This included:
company incorporation
keeping records
articles of association
model articles
directors' responsibilities
people with significant control (PSC)
annual filings including late filing penalties
The information was especially useful for pre-start and start-up businesses, but established businesses also found the information extremely valuable.
Some of the questions were quite complex:
"If I'm self-employed and registered under my own name, can I use a logo and a name for my services?"
"My company is dormant but will need a bank account. How can I progress that?"
"If you missed a filing of confirmation statement and the business was struck off, would this stay against your name as a director and flag if you were start another company?"
Missed the webinar? You can watch a recording of the presentation.
Plans moving forward
These joint events have proven to add real value. We recognise the importance of continuing this and understanding client needs, so we can tailor our support sessions accordingly.
Our client feedback shows that these sessions have proved valuable, and we'll continue to build upon these and support businesses at all stages. We'll keep you all updated about future events through our various platforms.
We're always keen for feedback as it helps us improve our service. If you would like Companies House or the Business Support Helpline to cover any topics in particular, then please do get in touch.
We look forward to supporting all businesses that need our help now and in the future.
To keep in touch, sign up to email updates from this blog or follow us on Twitter.