The heart symbol is often used for balloons, chocolates, cakes and packaging in all shapes and sizes. One thing it cannot be used for is a company name.
You can certainly register the word 'heart' and indeed there are many companies with 'heart' in the name on the register. But only certain characters, signs, symbols and punctuation can be used for company names.
You can use all standard characters found on a UK keyboard. Punctuation can also be used but it's ignored when checking name availability. In some cases, the Companies Act 2006 will restrict the use of some signs and symbols from being used in parts of a company name.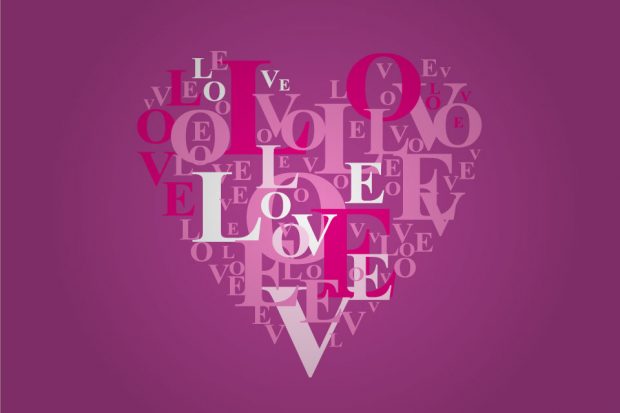 It's possible to use the following list of characters, signs and symbols as part of a company name:
A-Z (any standard letter)
0-9 (any standard numeric)
& (ampersand)
@ (at sign)
£ (pound sign)
$ (dollar sign)
€ (euro sign)
¥ (yen sign)
# (hash tag)
. (full stop)
, (comma)
: (colon)
; (semi-colon)
- (hyphen)
The size of your company name can be up to 160 permitted characters. But very few companies use this many characters. Think of your domain name.
The heart symbol
The human heart has long been associated with emotion and passion and the heart shape has been adopted as the symbol of love and romance. The decorative use of the heart shape dates back to the 13th and 14th century but the shape we are now familiar with appears to have come from the Italian moral poem Documenti d'amore by Francesco Barberino. One illustration shows cupid throwing arrows, flowers and hearts to bystanders. 
Shortly after its publication the scalloped heart shape that we now recognise started to appear in other visual works. More recently we often see the word 'love' replaced by the heart symbol on all manner of products from cards to tee shirts.
One of its most widely distributed uses is the 'I ♥ NY' logo. It was created by Milton Glaser in 1977 to promote a tourist-friendly campaign, encouraging visitors to The Big Apple. Rumour has it that the original idea was scribbled on the back of an envelope he'd doodled on in the back of a cab.
Trade marks
So, can you protect a heart symbol? Yes, this is where trade mark registration applies. A trade mark can be a:
name
symbol
logo
colour
sound
even a three-dimensional shape
Have a go at this interactive learning tool about trade marks to see what can be registered.
Today, the New York State Empire State Development (ESD), New York's chief economic development agency, holds the trademark to the 'I ♥ New York' logo, and licenses its use. 
Choosing your name is an important step in starting a business and we have many blogs about choosing a company name and a business structure to suit you. We also have a series of case studies showing the different types of business structures and their top tips on being a success.