It's Star Wars day again, and 42 years since the film that generated several sequels and prequals hit the silver screen. I can still remember going to Leicester Square with friends to see it a few weeks after its launch.
I preferred Close Encounters of the Third Kind, which was released around the same time. But apart from a special edition, Star Wars has been the most successful. So, what do I know?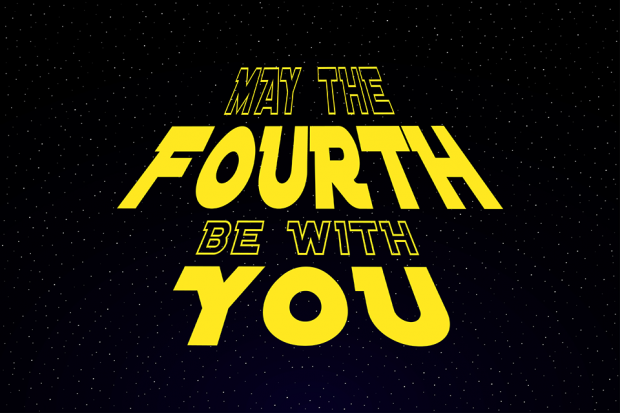 Anyway, with 4 May now looming, I thought it might be interesting to look at the Galactic Empire if it was run as a company. Darth Vader would be the director, with the Emperor Palpatine as a person with significant control (PSC).
We may need to add a further condition to the PSC criteria, though. Most PSCs are likely to be people who hold:
more than 25% of shares in the company
more than 25% of voting rights in the company
the right to appoint or remove the majority of the board of directors
the ability to exert the dark side of the force and control the mind of others (ok, not really)
It's unlikely that Darth Vader would want to complete his own paperwork. And as a director, he can employ someone to do certain tasks for him. Many companies use an accountant or tax adviser to file documents on their behalf.
Registering company information (spoiler alert)
Keeping your information up to date on the register is essential. And most changes to your company, like changes to directors' information must be made within 14 days.
The original application to register the company would have been made by Anakin Skywalker. He would have told us about the change to his name following his transformation to a Dark Lord of the Sith. He can do this using our online services, but not yet by thought transference or by using the Force.
He can also change his business trade description online, known as the standard industrial classification (SIC). This is usually done on the company's annual confirmation statement. Before filing this, he should also tell us about his change of occupation from Jedi Knight to Sith Lord.
Directors' addresses
As a director, Anakin/Darth would need to provide a residential address. If he wanted to keep that address out of the public eye, he can do so. This would probably be advisable with the rebel alliance looking on.
Having the location of the Death Star on the public register could certainly lead to problems. A service address for correspondence would be the way forward.
Directors are not necessarily expected to function at their service addresses - they're just needed as a place to receive official individual mail. So he could use his childhood address on Tatooine to receive official communication.
Under certain circumstances, it's also possible for us to restrict disclosure of some information.
Death of a sole director
As a sole director, Darth would be well advised to have plans in place, should anything untoward happen to him. If a director dies and there's surviving directors, the remaining directors can continue to run the company (if the company's articles of association allow this) and share out the responsibilities of the deceased officer.
When a sole director dies and there are surviving shareholders or 'members', they can hold a meeting to appoint a new director. If the deceased director is the only shareholder or member, and the company was incorporated under the Companies Act 2006, the 'model' articles of association allow the personal representatives of the deceased person to appoint a new director of the limited company.
The Companies Act 2006 took effect on 1 October 2009. For companies incorporated before this date, and companies that have not adopted the model articles - you should seek professional advice about your options.
As you probably know (another spoiler alert) Darth Vader does have descendants in Luke, Princess Leia and Kylo Ren. But, the option of having a family run business does not seem to be a viable prospect, as neither have the belief to manage a galactic empire.
With the trailer for Star Wars 9: Rise of Skywalker recently revealed, the saga goes from strength to strength.
This is not the blog you are looking for. Move along.
To keep in touch, sign up to email updates from this blog or follow us on Twitter.