I recently made the move from Companies House to take up a position at the Insolvency Service. During my time at Companies House we dealt with what we called the birth, life and death of companies.
Businesses only become limited companies when they're registered at Companies House. Once registered, company directors have certain statutory responsibilities. For example, keeping all company records up to date throughout the life of the company.
At the end of a company's life, the dissolution of the company will appear on the public record as well. It's been this way for over 170 years and one of the big benefits of the public register is its transparency. It helps if you know who you're planning on doing business with.
There are millions of directors serving in companies throughout the UK and recently published guidance helped explain the legal responsibilities of being a company director.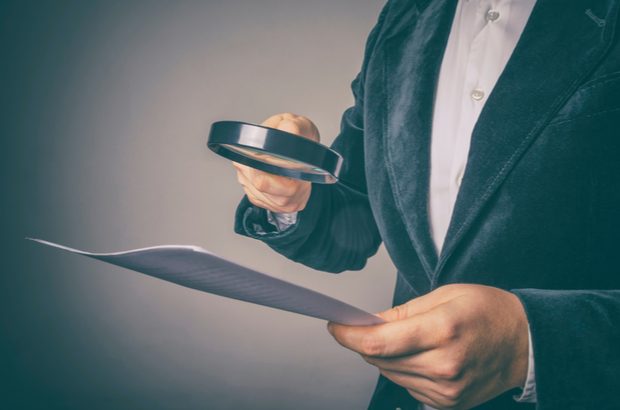 Powers to investigate
Moving to the Insolvency Service has been an interesting transition for me.  Since my arrival I've found out more about the authority the agency has to investigate a director's conduct, typically following a company becoming insolvent (liquidation or administration). If there is evidence of misconduct while that director was managing a limited company, the Insolvency Service can pursue disqualifications.
Using statutory powers, the Insolvency Service can also investigate an active company if it receives information that suggests corporate abuse. This abuse may include serious misconduct, fraud, scams or sharp practice in the way the company operates.
What a disqualification order means
You could face a disqualification for a variety of reasons. For example, if you allow your company to continue trading when it cannot pay its debts or if you do not keep proper accounting records. A ban could also come your way if you have not paid tax owed by your company or you've used company money or assets for your own benefit.
If you fail in these duties you can receive a disqualification order. This order will stop you from acting as a director for anywhere between 2 and 15 years.
During this period you cannot act as a director in any company registered in the UK. Indeed, you will not be able to act as a director of an overseas company with connections to the UK. The ban also extends to any involvement in forming, marketing or running a company.
There are other restrictions on disqualified directors. You need to fully understand the effects of a disqualification order. To do this, you should seek your own independent professional advice.
Read more about the effects of having a disqualification order.
Search the list of disqualified directors
Details of banned directors appear on the Companies House register of disqualified directors. The Insolvency Service also has an online list of recently banned directors which includes the reasons for the ban.
Our list shows those directors disqualified within the last 3 months. Recent cases on the register show the variety of reasons a banning of a director can happen. For example, a 4 year ban has been secured against a director whose company, which operated restaurants, became insolvent. In the lead up to insolvency, the director moved monies out of the company bank account for his own gain. The money in the company bank account should have been used to pay the company's creditors.
High-profile disqualifications include that of Howard Lawrence Grossman. A property developer, Grossman was the sole director of 1st Land Limited. That company received at least £6 million to redevelop Northampton Town FC's stadium. The company entered into administration in January 2015 and an investigation followed.
Read a previous blog describing what going into administration means.
Grossman did not have adequate records to account for over £5.6 million worth of payments. For this, he received a 10 year ban earlier this year for disregarding his duties as a director. The investigation into the missing millions continues.
You can read more about the case in the Insolvency Service press release.
By disqualifying directors, the Insolvency Service is playing its part in delivering economic confidence by tackling financial wrongdoing.