Did you know that in the past 5 years, the number of young directors aged 16-24 listed on the Companies House register has increased by 35%?
American writer, Mark Twain, is famously quoted as having said
Find a job you enjoy doing and you will never have to work a day in your life
It seems more people aged 16-24 are doing just that by deciding to become their own boss rather than setting out on the search for a job after school, college or university.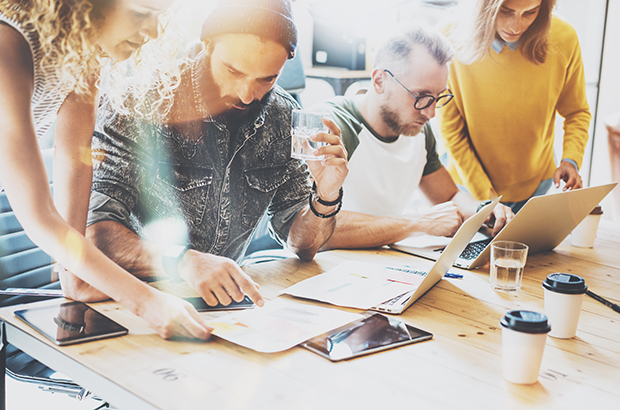 Being your own boss can be incredibly liberating and refreshing, especially if you're turning your passion into a business. But before you start your business venture, or embark on your growth journey, there are a few things worth considering to aid the future success of your empire.
1. Decide what type of business is best for you
Whether you're already in business and looking to grow your venture, or trying to get your startup off the ground, you'll need to work out what type of business structure is best for you.
The most common types are:
sole trader

limited company

partnership
It's important to familiarise yourself with these structures, as each has its own pros and cons. You can read more about them in our blog post on choosing the right business structure.
2. Choose an appropriate business name and branding
First impressions count, so make sure you put plenty of thought into choosing a name and brand for your business. Try to be unique and pick something suitable that will help differentiate your business from your competitors.
There are rules to follow when choosing your business name. A company name cannot:
be

the same

 or 

like

 that of 

another registered company

include certain characters, signs, symbols or punctuation

be an offensive name

contain certain 'sensitive' word

s

 or expression

s
You can read more about choosing the right name on our blog.
When it comes to branding, remember that this is where your company personality shines through – so make it memorable! Think about the images, colours and fonts that will help attract customers and make you stand out from the crowd. Use your creativity while aiming to capture the essence of your product and yourself.
3. Write a detailed and realistic business plan
A business plan is a written document that sets out your company goals, objectives and the strategies you'll use to achieve growth.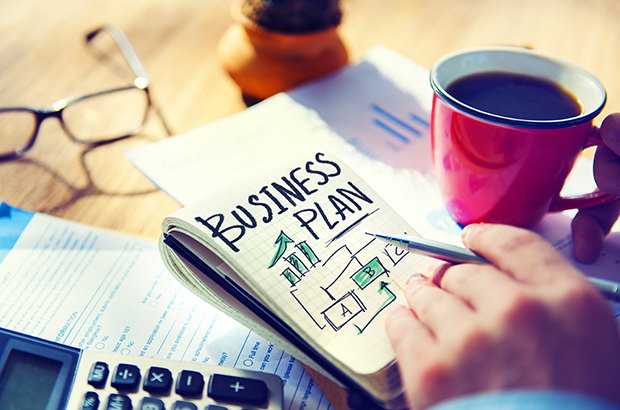 These are crucial to the success of any business. They provide a clear path for you to follow, help you keep track of your goals and allow you to make changes if necessary.
If you're a business hoping to secure investment from funding bodies or other entrepreneurs, you'll need to have a business plan to convince them that you are worth their time and money. It's a competitive market. Thousands of businesses compete for the attention of investors across the UK on a daily basis, so if you want them to choose you, you need to give them a good enough reason.
You can find top tips and templates for business plans on the Prince's Trust website.
4. Make sure you have enough funds
New companies can experience unexpected expenses along the way. However, there are ways that you can manage unanticipated costs. They include: 
 5. Dealing with legalities
The slightly less exciting but equally important part of starting or growing a business is dealing with the legal requirements. It's a good idea to research each part of your business and speak to experts (like those at the Business Support Helpline) about the legal issues you might face. There are plenty to consider, but here are a few of the obvious ones.
Licences
Certain aspects of your business may need a licence - for instance, if you are planning to sell food or alcohol. Or if you are a tradesperson, you may need to register with a trades group like the Gas Safe Register.   
Insurance
Employers' liability insurance is compulsory if you employ staff. If you don't have this, you could be fined £2,500 for every day you're not insured. Just think of what you could spend that money on instead! 
Other types of insurance depend on your type of business. It's worth considering public liability insurance and cyber liability insurance, especially in an ever-growing digital world. You can find out more about the different types of insurance you might need for your small business in this blog post. 
Intellectual Property
Intellectual property – sometimes shortened to IP – is the term used for something unique that you've created. It could be an invention, a product, the name of your brand or even something you've written.
You can apply for a copyright, trademark or patent to protect your intellectual property from someone else using it. There will be a cost for this. Find out more about intellectual property and how it can protect you and your work.
While this is not a definitive list of the things you should consider when growing your business, these are all important elements that will only help your success as an entrepreneur. Completing these steps won't be a quick and easy process, but it will be one of the most rewarding.
All that's left now is to get started! 
Our #GetBizzy campaign was created to help inspire the UK's next generation of young entrepreneurs. We want to make sure 16-24 year olds are aware of who we are, what we do and how our tools and resources can help them take their business ideas to the next level.