Choosing a name for your business is a very important task. And more important if you decide to set up as a limited company, as there are rules that may affect your choice.
Before choosing a name, you should use our company name availability checker to ensure your chosen name is not the 'same as' an existing name on the register. You should also check the UK Intellectual Property Office trade marks register to ensure the proposed name does not infringe an existing trade mark.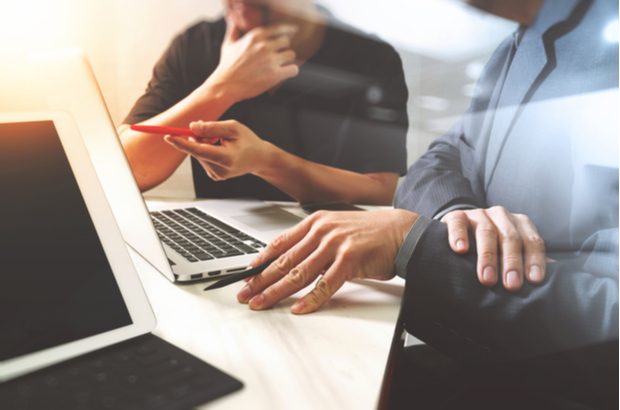 Sensitive words and expressions
Certain words and expressions need approval by the Secretary of State to be in the name of a company, LLP or in a business name. These controls exist to ensure a name does not mislead or harm the public.
It may not be appropriate to use a certain word if it: 
suggests business pre-eminence, a 

particular status

, or a specific function - like 'British', 'Institute' or 'Tribunal'

implies a connection with the UK government, a devolved administration or a local or specified public authority

includes a word that represents a regulated activity

includes a word whose use could be an offence
We have a list of sensitive words and expressions with information about who you'll need to contact for approval.
For example, to use the words 'Prince' or 'Princess', 'King' or 'Queen' or 'Royal', you'll need a letter or email of non-objection from the relevant body. To speed up your application, you should include: 
the reasons you wish to use this word

whether the organisation already exists, its current activities and 

future plans

details of any royal or government associations

details of leading members and membership numbers

if the name represents a pub, provide evidence of location and length of time in existence

 

evidence if the word is a surname

any other relevant information
National Curry Week
The British love of curry dates back centuries and it's now a multi-billion-pound industry. From the mildest Korma to the eye watering Phall, there is something to suit most taste buds.
Introduced in the 18th century, traditional Indian food has been modified for British tastes. And it could be argued that Chicken Tikka Masala is now Britain's favourite meal.
It was back in 2001 when Britain's foreign secretary Robin Cook referred to Chicken Tikka Masala as a "true British national dish". Move over roast beef and Yorkshire pudding, the British curry will certainly be pushing for the number one spot in most people's culinary favourites.
When was the last time you had roast beef and Yorkshire? When was the last time you had a curry? I rest my case.
Good news for the Yorkshire pudding lovers among us is that the Yorkshire has its own national day. The first Sunday in February is a day that cannot pass without celebration. But remember a Yorkshire pudding isn't a Yorkshire pudding unless it's at least 4 inches tall.
Even better news is that the curry has a whole week of celebrations. National Curry Week runs from 7 to 13 October, and it's your opportunity to hold your own curry night or visit your local restaurant. Surely that means it's curry week every week!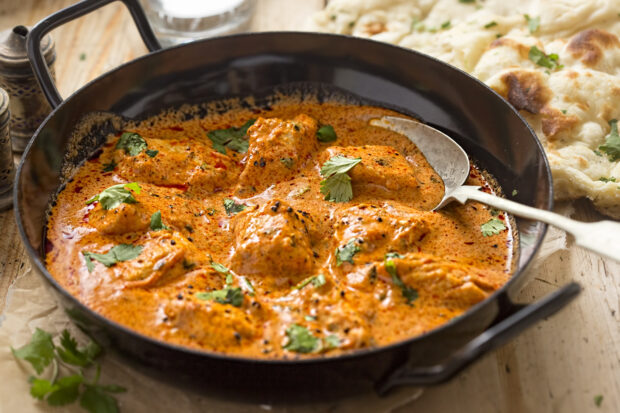 In most towns and cities, you'll be spoilt for choice when it comes to Indian cuisine. From the Taj Mahal to the Spice of life, there'll be a local restaurant offering traditional favourites and the chef's specials to satisfy your taste buds.
According to a recent poll, the most popular name for an Indian restaurant is 'Saffron', closely followed by the 'Taste of India' and the 'Bengal Spice'. With new restaurants opening every week, it seems that new businesses are moving away from traditional names towards something a little trendier. 'The Mint and Mango', 'Masala Bay' and 'The Yellow Chilli' are the new kids on the block.
At Companies House in Cardiff we have a curry day every Thursday in the canteen, which is the most popular day of the week. If you don't have the luxury of an in-house caterer, why not celebrate National Curry Week by visiting your local restaurant or take away and enjoy a feast with your families and friends.
Just as an aside, my local restaurant has a neon sign in the window saying:
Try one of our curries. You won't get better.
I think this is open to interpretation, having been ill following a take away.
Luckily, I did get better.
To keep in touch, sign up to email updates from this blog or follow us on Twitter.