It's not easy being a small business owner.
That's why it's good to know you have someone on your side.
Our membership organisation has supported thousands of independent retail businesses up and down the UK for 120 years, representing everyone from pet shops to cafes, from department stores to health food shops.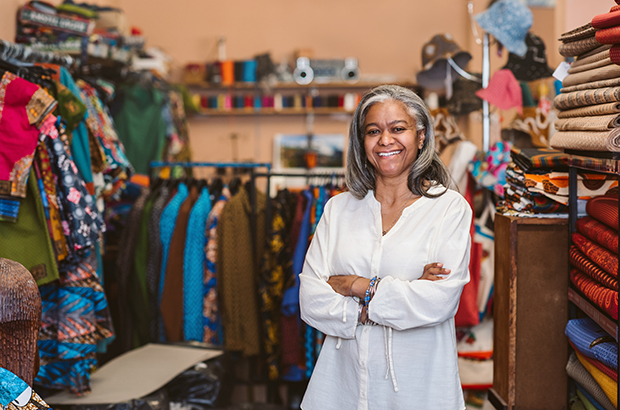 Supporting small businesses
Our collective strength means we get discounts and offers with a number of key business services and suppliers that help save shop owners time and money.
As well as savings, we're also heavily involved in lobbying the government to level the playing field for independent retail businesses.
Business rates are currently a very hot topic with our members, with many small businesses being unable to afford them, resulting in closures.
The government announced a 30% reduction in the last budget for those businesses with a rateable value of £51,000 or below. But we need to keep the pressure on to make sure that the government continues to offer support for small businesses.
Our Legal and Parliamentary Affairs Committee, made up of members, has been working very hard to lobby government in this area.
We've been to the Houses of Parliament to debate the issue. We've met with the Treasury at Downing Street. And we've even had the Treasury Committee, who were conducting the inquiry into business rates, at our offices in Birmingham speaking to members.
Of course, business rates are not the only burden for retailers. There's also:
These all mount up to make retailing more difficult.
Our future
We'll continue to work on a number of initiatives to make sure small businesses are considered when new legislation is introduced. And that the playing field is levelled between online and bricks and mortar retailing.
We would love to hear from independent retail businesses to hear what issues you're facing and how we can continue to support you.
We're determined to keep independent retail businesses at the heart of our communities.