Back in February 2020, when the world was a very different place, I started a new position as a content designer at Companies House. Being a bit of a self-confessed 'word nerd', this was a dream job for me and I could not wait to get going.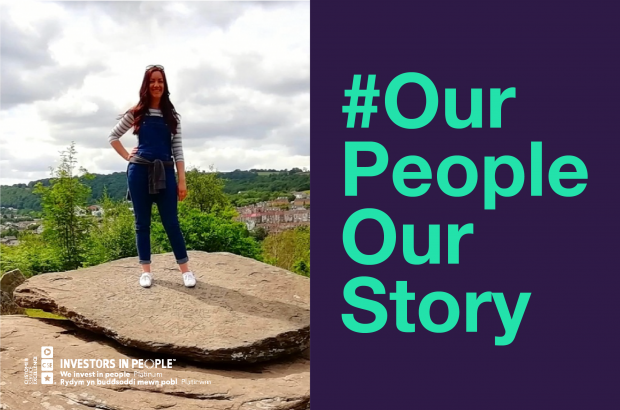 The build-up to lockdown
Over the next couple of weeks, I began to settle into my new role, shadowing my manager to gain useful insights and creating some content for our services. I'd had a warm initiation to the department, including a 'welcome to the team' lunch, and a bonding trip to the bingo was on the cards.
However, things were starting to shift. Suddenly, we were being advised to maintain social distancing and wash our hands more often. The course I was supposed to attend was cancelled due to growing concern over mass gatherings. Then, we were told to work from home. And stay there.
The upload service arrives
During this period of uncertainty, it was vital for Companies House to decide what needed to be put in place to enable our customers to keep their businesses going and keep the economy moving.
One of the biggest problems that needed to be solved in a country facing lockdown was how our customers would file documents that could currently only be sent in on paper.
Thanks to some very clever people at Companies House, the 'Emergency Filing Service' (now known as 'Upload a document to Companies House') was quickly conceived.
This service meant that instead of posting documents, customers would be able to upload their documents online. This enabled customers to remotely send us crucial filings safely and quickly.
It also meant that our colleagues could safely process them at home, reducing the amount of people in the office.
Teamwork at top speed
As this service was created in response to the coronavirus outbreak, speed was key. My colleague Mike, an interaction designer, quickly built a prototype of the service and I whipped up the content.
User researchers Paul and Priyanca tirelessly tested the prototype with customers, to find out what worked well and what could be improved.
The four of us met daily (virtually, of course) to discuss the service and how it could be iterated according to user feedback. The prototype constantly evolved as we changed the design and content to meet user needs, including designing for accessibility.
Thanks to the fantastic work of the scrum teams, product manager and everyone else involved, by mid-April the service was live! Given that a service typically takes several months to go from inception to release, this was an incredible feat.
An expanding and evolving service
Initially, only registrar's powers documents could be filed. Now, customers are also able to file:
share capital
insolvency
Scottish limited partnership
Scottish qualifying partnership
change of constitution documents
And more coming soon.
There have been some really big changes made to the service in a short period of time, especially when adding new document types. Adding a new document type can often significantly alter the customer journey as well as the content, which means substantial alterations are required.
Another major change that has delivered huge value for our users is an integrated payment journey, enabling customers to pay for documents that carry a fee seamlessly within the service.
Iterations need to happen quickly for the benefit of our customers and our colleagues, so everyone pulls together and works hard to get the job done.
Upload ups and downs
I've truly loved working on the upload service so far. I've had many highs, including listening to how excited our customers felt about the service during user research sessions, seeing our first customer successfully upload a document, and, quite frankly, working with such a brilliant bunch of people.
But with the highs there are inevitably the lows.
Adding over 300 insolvency documents to the service prototype in the correct legislation category, in the correct order, with the correct description, with a looming deadline, definitely springs to mind as a task I'd rather forget!
With the highs, lows and everything in between, working on an emergency service during the pandemic has been a real rollercoaster - and it's been one heck of a ride.
Our 5-year strategy details a new vision for Companies House and outlines our commitment to driving confidence in the UK economy.
Read more about how we're helping to make the UK the best place to start and run a business.