The Economic Crime and Corporate Transparency Bill has achieved royal assent and become law. This is one of the most significant moments for Companies House in our long history.
I'm delighted that we can now play a much greater role in disrupting economic crime and preventing abuse of the register, while supporting economic growth and ease of doing business in the UK.
The measures set out in the act will give us new and enhanced powers to improve the quality and reliability of our data.
We'll also be able to act more quickly if people tell us their personal information has been used on the register without their consent. This will make a real difference to individuals and it's something I'm particularly passionate about.
The measures include:
introducing identity verification for all new and existing registered company directors, people with significant control, and those who file on behalf of companies
broadening my powers to become a more active gatekeeper over company creation and a custodian of more reliable data
improving the financial information on the register so that the register is more reliable and accurate, reflects the latest advancements in digital technology, and enables better business decisions
providing Companies House with more effective investigation and enforcement powers, and increasing our ability to share relevant information with partners
enhancing the protection of personal information to protect individuals from fraud and other harms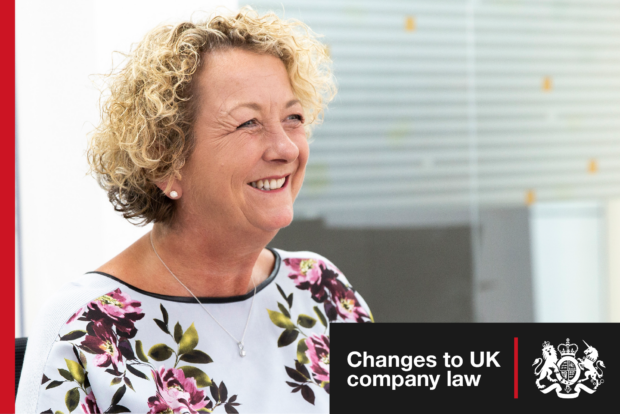 New objectives for the Registrar of Companies
The act has introduced 4 new objectives for me as the Registrar of Companies for England and Wales. Alongside my colleagues, I'll promote these objectives while carrying out my duties:
To ensure that anyone who is required to deliver a document to the registrar does so (and that the requirements for proper delivery are complied with).
To ensure information contained in the register is accurate and that the register contains everything it ought to contain.
To ensure that records kept by the registrar do not create a false or misleading impression to members of the public.
To prevent companies and others from carrying out unlawful activities, or facilitating others to carry out unlawful activities.
As an organisation, we'll base our decisions on these objectives. Our new and enhanced powers will give us the tools we need to act on those decisions.
These objectives also apply to the Registrar of Companies for Scotland and the Registrar of Companies for Northern Ireland.  
What happens next
Although the Bill has received royal assent and is now an act, you do not need to do anything differently just yet.
Some of the measures in the act, such as identity verification, will not be introduced straight away. Many of these changes need system development and secondary legislation before they're introduced.
However, other measures will come into force sooner. Over time, they'll lead to improved transparency and more accurate and trusted information on our registers.
These early measures include:
greater powers to query information. This means we'll be able to scrutinise and reject information that seems incorrect or inconsistent with information already on the register. In some cases, we'll be able to remove information.
stronger checks on company names
new rules for registered office addresses which will mean all companies must have an appropriate address at all times. Companies will not be able to use a PO Box as their registered office address.
a requirement for all companies to supply a registered email address
a requirement for all companies to confirm they're forming the company for a lawful purpose when they incorporate. Every year, the company will need to confirm that its future activities will be lawful on their confirmation statement.
annotations on the register to let users know about potential issues with the information that's been supplied to us
taking steps to clean up the register, using data matching to identify and remove inaccurate information
sharing data with other government departments and law enforcement agencies
We expect these measures to come into force in early 2024.
We will not be able to identify every piece of information or document on the register that could be incorrect or inconsistent. However, we'll base all our decisions on our new objectives to make sure we're making best use of our new and enhanced powers.
Changes to our fees
We'll be increasing some of our fees from early 2024. Companies House fees are set on a cost recovery basis. This means our fees must cover the cost of the services we deliver.
We review our fees every year to make sure they're set at the right level. Even after the increase, our fees will remain some of the lowest in the world.
Keeping up to date on the changes that affect you
We'll share more information over the coming weeks and months about the introduction of these changes. It's important that you understand what you need to do differently when you file information with Companies House, and when you need to do it.
There are lots of different ways you can keep up to date:
Teams across Companies House have been working incredibly hard to prepare for the upcoming changes while the Bill made its way through Parliament, and I couldn't be prouder of my colleagues.
This work will continue at pace as we enter the next exciting stage of the legislative process. We can't wait to make these changes a reality and to make a real difference in disrupting economic crime and supporting economic growth.