Read our guest post from Nominet on the importance of having a website for your company, how to get one and tips for using social media.
Whatever stage your business is at, whether you're just starting or have been going for years, you need to be online.
It's a choice between being invisible and allowing your customers to find you.
A 2014 survey by Retailing Today found that 81% of customers research online before buying. In 2016, a Google Consumer Barometer survey found that 94% of UK internet users search online to find local businesses.
If your business has a physical presence, customers expect your door to be open during working hours. Similarly, they expect to find you online; it's how they learn about you.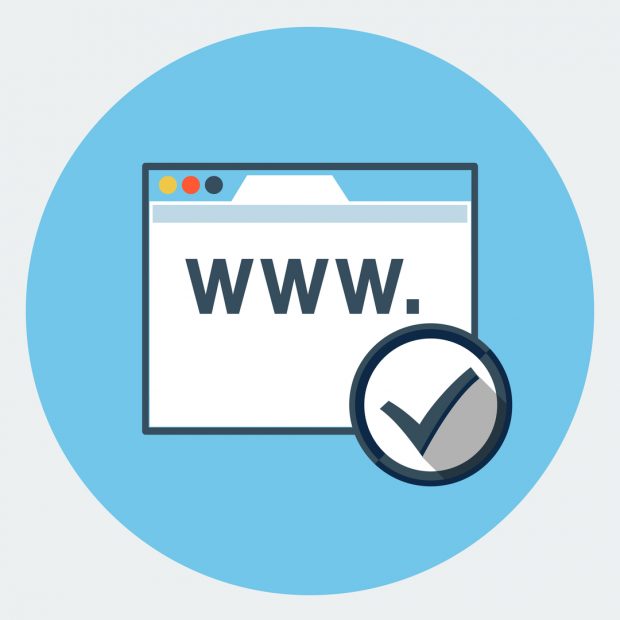 How do I start?
Usually, it's the misconceptions that getting a website is difficult and expensive that prevents people from getting started. Luckily, neither are true.
There are some simple steps you can follow to get your business set up to be visible online, so let's start at the beginning.
Planning
Consider what you'd like your customers to find on your website.
For many small businesses, it's enough just to have your business name and logo, address, phone number and opening hours. Also, some images of what you do and why you're a great choice for the customers you target. Then, you can add maps and show where customers can park.
Many small businesses also include testimonials from happy customers with photos of previous projects. It all builds your brand and customer loyalty. It also provides a simple link for people to share with friends and relatives. And best of all: it's open 24/7.
Choose the right domain name
Before you do anything, you need to choose the right domain name (your domain name is your website address, the bit after www.). Here are some simple steps you should follow:
Make it memorable. Your domain name needs to be simple to say, spell and easy to remember, so avoid too many words or long words.
Make it futureproof. While it's possible to change your domain name in the future, it's best you choose a name that's going to serve you for as long as possible.
Choose an appropriate domain extension. This is the bit at the end of your website address, for example ".co.uk.". If you're a UK business with UK customers, you'll be best served with a domain name ending in ".uk".
Get the opinions of others. What sounds right to you might not sound right to everyone else – use friends and family (or just random people) as a sounding board.
How to build your website 
You have many options for building your website. Which one you choose depends on your budget, the amount of time you wish to spend, and your technical confidence.
Use a Content Management System (CMS). A CMS is just software you can use to build and manage a website – WordPress is a free and popular example. You can pick up readymade templates either free or for not very much money, but you'll need to put in a bit of time building your pages.
Use a website builder. Most registrars (internet service resellers) offer simple low-cost drag-and-drop website builders and there are a number of other providers online, such as Wix or Squarespace. This is the easiest DIY option, but bear in mind you'll be tied to your provider and will need to pay a small monthly subscription fee.
Use a professional web designer. The simplest option, but the most expensive, is to use a professional web designer. They can help you through the whole process and do all the work for you. If this sounds like the route you wish to take, you'll find working with a freelancer rather than an agency the most cost-effective. Costs can range from a few hundred pounds, up to a few thousand, dependent on the design you want and number of pages and functionality. Our advice is just start with something simple and expand as your business requirements grow.
Get on social media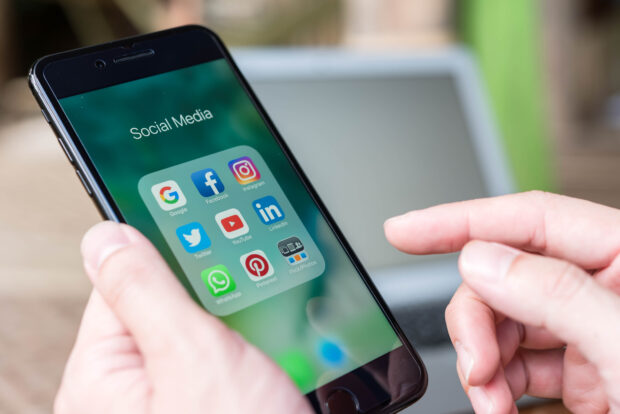 Along with getting a website, you should claim your social media profiles on the popular platforms.
Facebook – Most people are on Facebook, so this is the best place to start. Claim your name, include up-to-date business information, and share your business' latest goings-on, and links back to your website, which is the centre of your online world – the space you own.
Twitter – Twitter is growing more slowly these days, but continues to be popular among certain audiences. You should claim your name regardless, but before you devote hours into managing the account, ask yourself how active your customers are on this platform.
Instagram & Pinterest – These channels are perfect for 'visual' businesses. If you've got great pictures to share, you can get a great deal of engagement using Instagram and Pinterest.
LinkedIn – The business to business choice. Create your business page no matter who your customers are, and if you have a B2B focus then use LinkedIn to connect with potential prospects.
Summary
The basics of getting online in four simple steps:
Plan your website. Think about what information a customer is likely to want to find on your website and make sure you're answering frequently asked questions.
Choose your domain name; ideally on a domain name that ends in ".uk" if you target UK customers or wish to fly the UK flag as a proud UK business. Many overseas visitors value brand UK.
Build your website. Explore the various low cost simple web builders and see what's best for you.
Get on social media and experiment. It's mostly free.
Well, what are you waiting for? Get started now!
For more information, head on over to theukdomain.uk where you'll find more free hints and tips on how your business can achieve more online.
The UK Domain helps UK businesses and individuals achieve more online by offering free tools and advice.
The UK Domain is run by Nominet, a technology company known for running the .uk internet infrastructure since 1996. More information about how to get online and grow an online presence can be found at (www.theukdomain.uk).
To keep in touch, sign up to email updates from this blog, or follow us on Twitter.