The Competition and Markets Authority provides a guest post on recognising deceptively illegal business activities and how you can learn about best practices.
"The risk I was taking simply did not dawn on me […] I was just going to a meeting to shake a few hands. It was almost a social occasion where you just said hello to your rivals in the industry. I didn't give it any real thought […] staggering stupidity with the benefit of hindsight." – Interview of Bryan Allison by Michael O'Kane in Does Prison work for Cartelists?
Bryan Allison is a businessman who in 2008 was convicted and sentenced to 3 years in prison for being part of an international cartel. His words serve as the ultimate warning: there's a thin line between having a chat with your competitors and forming a cartel. Would you have known any better had it been you in Bryan's position?
Cartels are just one way business leaders can fall foul of competition law. You may think the term 'cartel' only applies to the south American drug trade, but the reality is much closer to home. In the past year, the UK's Competition and Markets Authority (CMA) took cases against cartels involving estate agents, modelling agencies, online poster sellers and suppliers of steel tanks for sprinkler systems.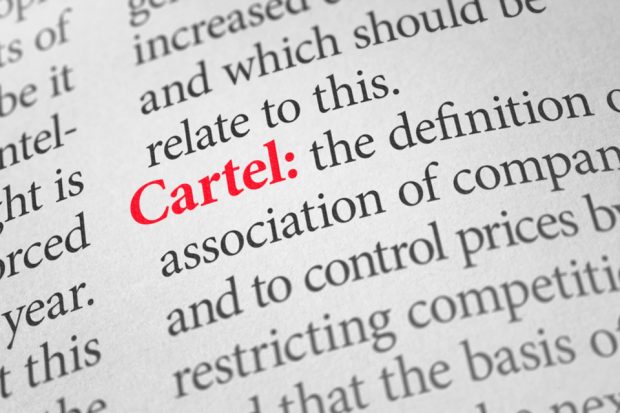 Research from 2015 shows that many business leaders may not realise the risks they face. Only 23% of those surveyed felt that they knew competition law well and only 19% of them had any senior level discussions about it over the previous year. More telling, many respondents did not realise that certain behaviours – such as going to a meeting and chatting about prices with rivals – could be illegal, and could result in serious consequences for them and their business.
For directors, these consequences can be career-shattering. Not only can your business face substantial fines, but you could be sent to prison if involved in a cartel. You can also be disqualified from acting as a director – last year Daniel Aston, the MD of an online poster business, was banned for 5 years for his part in a price-fixing cartel.
So – as directors – are you up-to-speed when it comes to competition law?
If you need some help, or a basic refresher, the CMA have some simple resources to guide you. You can start by taking a short quiz about business activities that could be illegal. Beyond that, the CMA has videos, at-a-glance guides and case studies that explain more about competition law risks. There is even a specific guide for directors on what they need to do to avoid the risk of disqualification.
Ignorance is no defence if the CMA come knocking. So, before you accept that invitation to have a 'friendly chat' with others in your industry, make sure you're fully aware of what you're getting yourself into.