Love live music but struggled to see any gigs since becoming a parent? Wake Up Gigs might just be the game changer you've been looking for…
Wake Up Gigs puts on gigs for parents that they can bring their children and families to. The gigs run on Sunday afternoons, feature live acts and aim to make it as easy as possible for you to bring your little ones along. Attendees at shows so far have varied in age from 4 weeks to 66 years old!
We met with founders, Adam and Sarada, to find out how they turned their passion for gigs into a business that makes live music accessible for the whole family.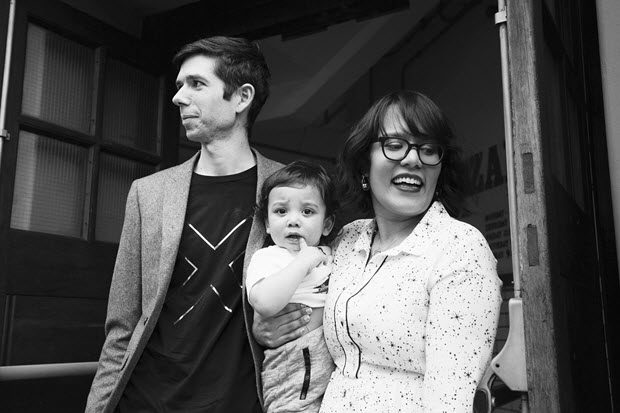 What inspired you to start Wake Up Gigs?
We became parents just over 2 years ago and were always on the lookout for interesting things to do with our son over the weekends. There's a growing industry of cultural events that you can take your baby or child along to: baby cinema, baby broadway, baby yoga and baby raves. It was on the way home from a baby rave (think more like 3pm than 3am) that we had the idea of putting on something similar based on our own musical tastes. We also naively said things like, "How hard can it be to do that, but add some live music into the mix as well?".
As a couple, we met through music and live music has always been our biggest passion. But, there's no doubt that becoming a parent puts a lot of barriers up to continuing that. We were sure there must be other parents out there who felt the same, so we set off to discover if that was true. Eighteen months on, we've just done our fifth show.
How did you get started?
With 2 full-time day jobs to keep going and a lively toddler to keep alive, it has always been about grabbing bits of time in the evenings and weekends to make Wake Up Gigs happen. With no previous experience in the music industry or events management, we tried to speak to as many people as possible and learn as much as we could. We'd been to hundreds of gigs as fans and we'd built up an idea, as new parents, of what makes life easier. The first major thing to do, was to find a venue who thought what we wanted to do wasn't totally mad. With no previous 'proof of concept' to speak of, we had to persuade venue owners that it would work; and from our perspective, find a venue that was the right size, space (and a clean bathroom!) to bring our unique audience into.
What's the idea behind your name?
The name borrows from both the musical and parenting aspects of our venture. Probably, the single biggest change to becoming a parent is around sleep: lack of it, at strange times, napping and general mysteries of how to improve it. On the musical side, one of our favourite bands is Arcade Fire and they have a song from their debut album called Wake Up – which is not about sleeping toddlers, but seemed very appropriate for what we do.
When and why did you register to become a ltd company?
Sarada had been doing a part-time course at the London Southbank University (LSBU) earlier this year, in relation to her day job. The LSBU has a strong focus on entrepreneurship and start-up enterprises. They ran a "Dragon's Den" style competition – open to all their students to pitch new and developing business ideas. Sarada gave it a go, learnt loads, and went on to win the competition in her category for Wake Up Gigs. Not quite at Dragon's Den levels of investment but, the £1,000 we received from winning that prize made us feel like this could be more than just a hobby; and that we should start taking the business side of things more seriously. Registering as a limited company was part of that.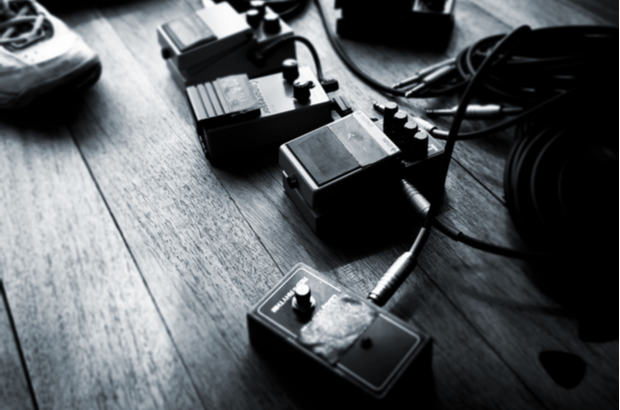 How do you see your company developing in the future?
Through a combination of courage and luck, we were fortunate enough to recently be interviewed by Lauren Laverne on her BBC 6Music show, to talk about Wake Up Gigs. Lauren is someone we've followed in music for a long time and, as a parent herself, completely understood where we were coming from with our idea. Even though it was only a few minutes, we were inundated with messages and emails from listeners all over the country – they wanted to know when we were coming to their part of the world. Future development for us could be doing some shows around the UK, or even some sort of franchising model; although, I'd have to seriously brush-up as my only memories of franchises were at GCSE Business Studies.
What are the biggest challenges you've faced since starting your company?
Our biggest challenge has also been one of our biggest strengths. As an events company, the only way we can grow and spread the word, is to put on more shows. As we're so limited by time, it's been challenging to find time to put the gigs on, and all the preparation that goes into them. On the plus side, that also means we're in complete control of our costs; the only overheads we really have are when we're running a show, and at the same time we have income through ticket sales. So, it's been a very low financial risk, with none of the significant up-front investment costs that many startups need to fund.
If you could, what's the best piece of business advice you'd give to your younger self?
Seeing as we've only been in business for a year or so, we're probably still making mistakes now that we'll only realise in the months and years to come. Not being afraid to make mistakes and trying not to panic that no one is going to turn up to your show.
What's the most important lesson you've learned in business so far?
Be brave. The Lauren Laverne interview only came about because Sarada was brave enough to go and talk to her at an event they were both at. Just because you've never done this before, doesn't mean you can't learn; and that applies whatever age you are. Spend time learning the things you don't know, and reach out to the most experienced people you can find in that industry. Social media makes it easier than ever before to engage with people you've never met. Send them a tweet – what's the worst that could happen?
How can people find out about your latest gigs?
Check out the Wake Up Gigs website. Follow us on Twitter and Instagram for regular updates and inspiration for your next music fix with the family in tow.