Late filing penalties were introduced in 1992, to encourage company directors to file their accounts and reports on time. All companies, private or public, large or small, trading or non-trading, must send their accounts and reports to Companies House, every year.
To avoid getting a late filing penalty:
If you're a director of a company, you're personally responsible for making sure you register your accounts before the due date. If you submit company accounts and reports late, the law imposes an automatic penalty. The level of the penalty depends on how late the accounts reach Companies House.
You can appeal a late filing penalty online, but it'll only be successful if you can show that you have a genuine reason, and the circumstances are exceptional.
You'll need:
the company number
the company authentication code for online filing
the penalty reference
the reason for the appeal
documents that support the reason for the appeal (optional)
You'll get a response in due course, and the penalty will not be collected while your appeal is being considered.
Reasons such as, relying on an accountant, or travelling overseas, are outside our discretion. The Registrar of Companies has very limited discretion not to collect a penalty.
2018 FIFA World Cup
After 30 days, 65 games, 736 players and 12 venues, the final game is now upon us. On Sunday 15 July, France and Croatia will take to the Luzhniki Stadium in Moscow for the 21st FIFA World Cup final.
If you haven't completed your Panini sticker album, you need to get cracking.
Now, in my day, football was a simple game. Jumpers for goal posts, rolled-up newspapers for shin pads and an orange Wembley trophy football, bought with one book of green shield stamps.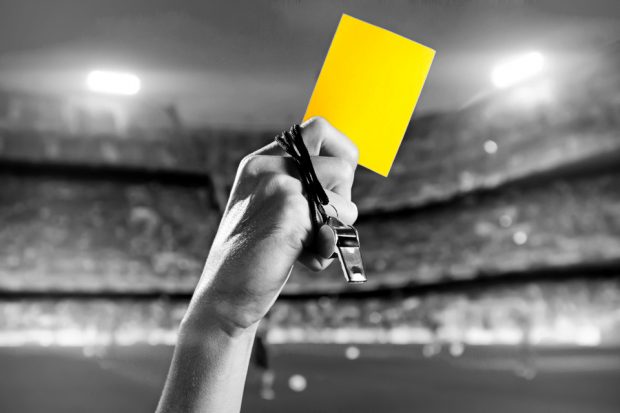 Ok, it wasn't that simple. But, it was eleven-a-side with 2 subs, a referee and 2 linesmen (assistant referees). The referee's decision was final, and if they did make a mistake, things seemed to even themselves out over the course of the game. (Of course the ball crossed the line. That Russian linesman had a perfect view).
Now, things have changed.
First, we had 5 substitutes on the bench, then goal line technology and now VAR, or 'video assistant referees'. The system was used for the first time during this tournament.
For the uninitiated, the VAR team consists of 4 officials who watch each match from a remote location, wearing full kit. With access to dozens of camera angles, they can alert the on-pitch referee to any mistakes, and can be called upon to review any incidents where the decision is unclear.
My first thoughts were, this can't be good. It'll slow the game down and it'll still be subjective – with the panel deciding, rather than the on-pitch referee.
But, I've changed my opinion.
Not only have the majority of decisions been correctly made, waiting for the outcome also adds to the excitement.
Of course, there do seem to be more players waving their hands about, calling for every decision to go to the VAR system. But, most of the speculative appeals are simply ignored by the officials.
It now seems that if you're going to appeal a penalty decision, you need to make sure you have a genuine case. Let's hope that penalties are not used to decide the final.
To keep in touch, sign up to email updates from this blog, or follow us on Twitter.