It's that time again. Only one day to go until the 2018 FIFA World Cup.
And before a ball is even kicked in Russia, the shelves are stocked with the official sticker album from Panini.
Founded in 1961 by the Panini brothers from Modena, Italy, The Panini Group is still the world leader in the collectables and trading cards market. According to their website, The Panini Group sales exceeded 631 million Euros with sales in over 120 countries, supported by 12 subsidiaries and over 1000 employees worldwide.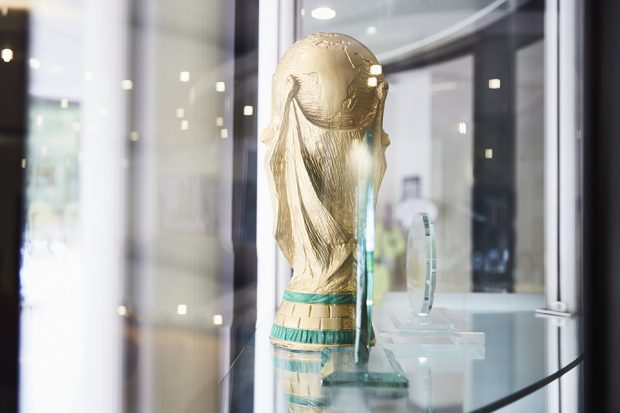 The 1970 edition was the first ever World Cup album from Panini. But, because of European Trading Laws, a Panini album wasn't launched in the UK until 1978.
Originally, the 'stickers' were cards that collectors had to paste into their album with glue. At the end of the 60s, small double-sided adhesive triangles were attached to the back. This eventually evolved into the self-adhesive stickers we all know today.
It's surprising how popular football stickers still are with kids (and adults) living in this digital world.
Panini can produce over 25 million packets of stickers a day; that's over 750 million individual stickers a week. In the UK alone, they expect to sell enough World Cup 2018 stickers to stretch around the world if lined up end-to-end. That's almost 25,000 miles. In total, they'll sell enough stickers to stretch from here to the Moon.
Collecting stickers can be an expensive business; as any parent will testify. A leading mathematician has calculated the average cost for a single collector to complete Panini's World Cup 2018 sticker book is £773.60.
Nowadays, the internet has opened up a whole new world of possibilities for collecting stickers. You have numerous sticker collectors' communities and online swap exchanges at your disposal. There's an official Panini app for your smartphone, plus trading groups with hashtags on social media. And, there's always the option to buy stickers through online marketplaces, like eBay and Gumtree.
Some traditionalists might say this takes the fun out of it. There's a nostalgic itch I just have to scratch.
Ah, the good ol' days. Going hungry after spending all your dinner money on packets of stickers. The chorus of "got, got, need" echoing around the yard, as kids browse through stacks of 'swapsies'. Chasing those precious 'shinys' and tracking down the elusive players that seemed impossible to find. You'd probably end up swapping 20 stickers, plus a shiny, for that one rare player.
Completing an album in those days was quite an achievement. In a dark corner of my loft, I've found my tattered (and hopelessly incomplete) USA '94 album – the first I got 'stuck into' as a football-mad 11-year-old.
Back then, the World Cup had a certain mystique. The best footballers from around the globe held almost mythical status, as tales of their footballing prowess would circulate around the school playground. Coverage of the Italian and Spanish leagues was limited – and there was no YouTube, no social media, no internet. Even the UEFA Champions League was in its infancy.
On the opening day of the inaugural Premier League season in 1992, there were only 13 non-British players. Nowadays, we have the highest percentage of foreign players, with many of the world's elite footballers plying their trade in the Premier League. We're lucky enough to watch the biggest names in football play week-in, week-out.
In 1994, we'd rely on weekly magazines (remember Shoot and Match?) for insight into these overseas galácticos. The World Cup, and the accompanying Panini album, was our only real exposure to the top players from across the globe.
For me, USA '94 did not disappoint. Many fans became honorary supporters of Charlton's Ireland, after watching Jack and the lads beat Baggio's Italy in the opening round. There would be more disappointment for 'The Divine Ponytail' in the final against Brazil.
We also saw the career of the legendary Maradona implode in dramatic fashion. His infamous screamer against Greece proved to be his only goal, before being kicked out of the tournament after failing a drugs test. The genius who (ahem) single-handedly won Argentina the 1986 World Cup in Mexico, had bid international football an unceremonious farewell.
1994 was also a memorable World Cup for the home nations… for all the wrong reasons.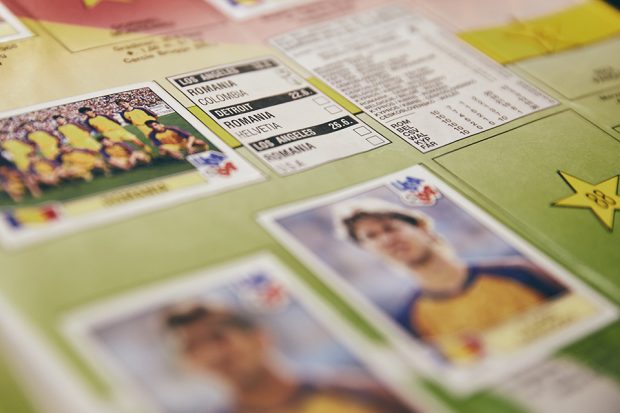 Scotland and Northern Ireland had the misfortune of drawing strong qualification groups – with the Republic of Ireland pitted in a hostile tie against their northern rivals.
As a Welshman, these qualifiers evoke painful memories of a certain match against Romania. Paul Bodin hammered his spot-kick against the crossbar and Wales would have to wait another 4 years. Unfortunately, we're still waiting 24 years later.
Semi-finalists at the previous World Cup, England were tipped to do well in the States. But, Graham Taylor's 'turnips' famously flopped at the qualifying stage.
How will England perform this year in Russia? We'll wait and see. Just don't mention penalties to Gareth Southgate.
To keep in touch, sign up to email updates from this blog, or follow us on Twitter.