In the first of a series of case studies, the communications team at Companies House visited Hard Lines, an independent coffee and vinyl shop based in Cardiff, south Wales. We took a look behind the scenes of the company, found out how it was formed, and who calls the shots (pun intended).
Coffee and vinyl seems an excellent combination. Listening to your favourite music, while having a great cup of coffee. Is there a better way to relax?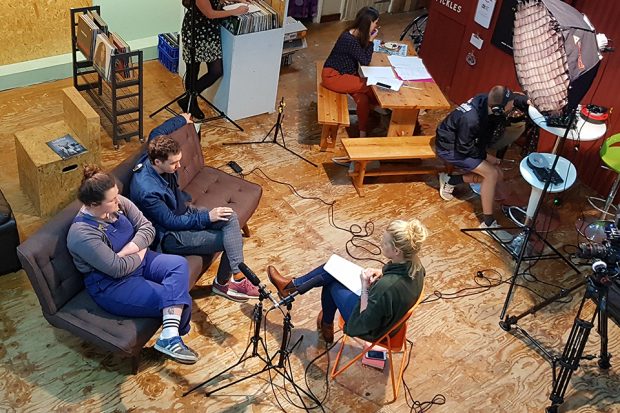 After meeting at university and becoming disillusioned with their employment choices after graduating, owners Matthew Jones and Sophie Smith decided to take the plunge and start their own business. Beginning as sole traders and using their own money to set it up, the decision to become a limited company stemmed back to business study classes. As Matthew recalled, "there is less risk if things don't go to plan".
This turned out to be good advice, as 'limited liability' status means you'll not be personally liable for any financial losses made by your business.
Using Companies House guidance and downloading information, enabled them to look at the requirements for starting and running a company.
Sophie said:
Becoming a limited company was one of the first things we did.
Already working with an accountant, they used his expertise to incorporate a company. Being a director means that you're responsible for filing documents with Companies House. But, you can use a professional, such as an accountant, to perform most of these duties.
The pair starting trading back in 2016 under the name Outpost, but soon became aware that this name had already been registered as a trade mark for coffee and coffee shops by another party. Considering all the options, the pair made the difficult decision to rebrand to a name that could be incorporated as a company, as well as registered as their own trade mark. And so, Hard Lines was born.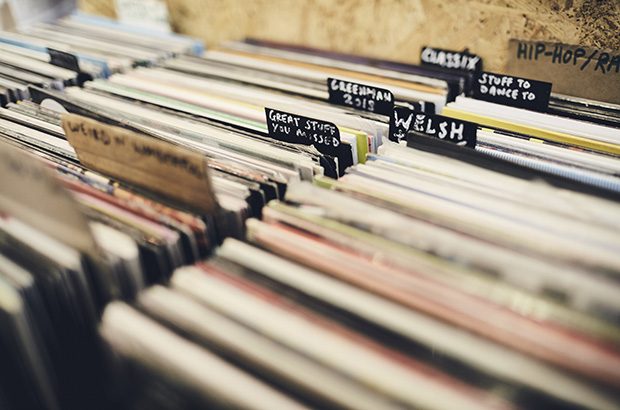 When choosing your company name, it's extremely important to make sure not only if it's already been used for another company, but also that it's not been protected as a trade mark. Both Companies House and the Intellectual Property Office have searchable databases to check what's already been registered.
Sophie said:
We wanted to build a brand that could be more than a coffee shop. Ownership of the name, both as a company and a trade mark, was a key consideration.
According to Matthew, one of the biggest challenges when starting a business is the work life balance, with the long hours and finding and training staff. There's a wealth of free advice on GOV.UK for anyone thinking of emulating the Hard Lines story. From employing staff to finding insurance and how to store and use personal information, the guidance can help you to succeed.
He said:
Being in control of the business, the freedom to express ourselves and make our own decisions - from choosing products to which business we deal with - are the most satisfying qualities of running our own company.
With a second outlet having already opened, the duo promote the business using social media and are always looking to offer something different or unique, such as their speciality pink coffee. Made with a dash of powdered beetroot and agave syrup, it's become a bit of a trade mark on its own.
If they had to give some advice to anyone looking to branch out and start their own company, what would it be?
Both agree:
Give it a go, it's a lot easier than you think. Your passion will carry you through.
Looking to expand by catering at festivals and music events, it's clear that Matthew and Sophie have a passion for what they do and backed up with the protection of limited liability status and a registered trade mark, we wish them every success.
You can listen to Matthew and Sophie discuss the challenges they faced setting up their business in our latest podcast, or watch our short film which accompanies this blog.
To keep in touch, sign up to email updates from this blog, or follow us on Twitter.