In the ultra-competitive sports retail industry, it can appear there's little room for social purpose.
Large chains dominate much of the market while many independent retailers are feeling the squeeze caused by spiralling internet sales.
None of this concerns the people behind SoFab Sports, however.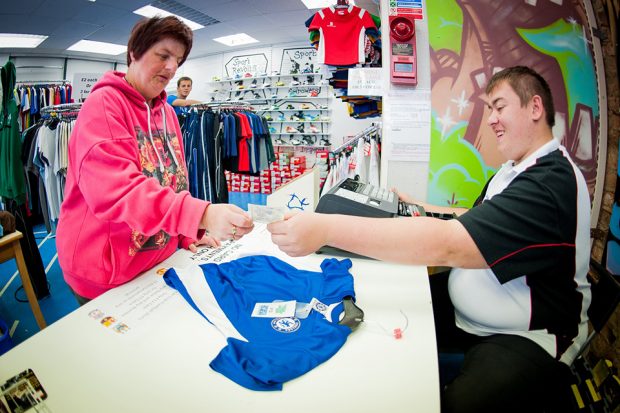 The community interest company (CIC) is successfully competing with some of the country's largest sports retailers. It helps to drive positive social change by helping young people from diverse backgrounds find employment.
It does this by selling high-quality, end-of-line sportswear from its shop in central Gloucester and via the online marketplace, eBay. By keeping prices low, SoFab can achieve impressive sales figures and further develop its social mission by investing the profits back into the business.
The company aims to build the skills, confidence and self-esteem of young adults with physical and learning difficulties, by developing a business that creates sustainable employment opportunities. SoFab's structure also allows employees to gain valuable vocational qualifications and experience.
SoFab Co-Founder and CEO Chris Rawlins says:
We believe sport should never be an inaccessible luxury and everyone should have the opportunity to fulfil their potential in work and play.

Everyone learns - just at different rates.
Such is the strength of SoFab's inclusivity, the company also helps to develop young entrepreneurs by providing employment opportunities for graduates.
The company has strong links to sport, particularly football. In fact, Chris and son Dale's involvement with local club Abbeymead Rovers was the catalyst for SoFab's creation, back in 2012. The pair established a disabled team, but quickly realised more could be done to help local players find sustainable employment.
Chris said he was "inspired" by Dale's idea, and SoFab was born.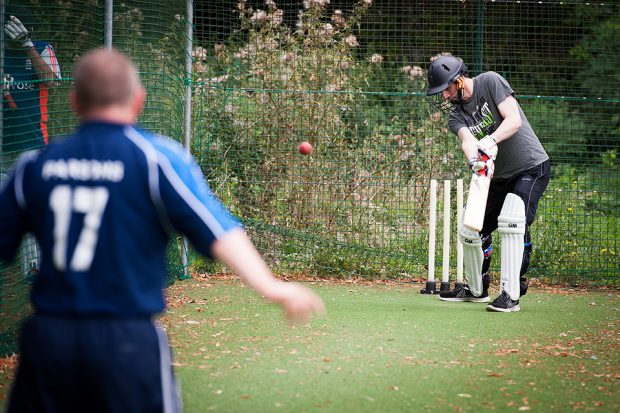 SoFab is a CIC, a special type of limited company which exists to benefit the community rather than private shareholders. Chris believes SoFab benefits from being a CIC as it allows the business to retain its core purpose:
We're a community interest company because we believe the way to drive sustainable social change is not through philanthropy, but through changing the way the world does business.

We believe organisations should have a workforce demographic that reflects their customer base; society.
SoFab's success has been nothing short of meteoric. With sales booming, Chris and Dale are now looking to expand the business across the south west. And their plans have been boosted by an investment of £98,500 from The UnLtd Impact Fund.
Chris says SoFab's retail outlet will remain key to its strategy.
He adds:
You've got to have a face, which means putting yourself out there in all sorts of ways. Otherwise, you'll change the lives of a few people. We want to change the lives of a generation.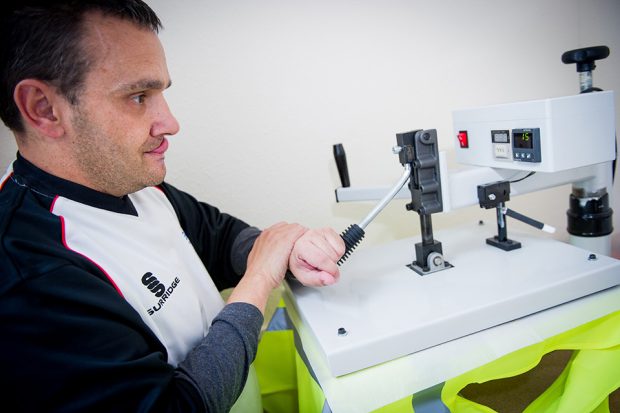 So, what advice does Chris have for other people looking to set up a social enterprise such as a CIC?
You have to be prepared to put yourself out there. You've got to advocate what you believe in, but realise that not everybody will agree with you.

The issues we're addressing are very complex and they're not going to be solved by one factor alone. You've got to be sympathetic but also empathetic.

Look for friends in unlikely places as these things can happen in strange ways. Sometimes you get support from places you never thought you would.
To keep in touch, sign up to email updates from this blog, or follow us on Twitter