Trivallis is a community mutual housing association based in Pontypridd, owning over 10,000 properties within the Rhondda Cynon Taff (RCT) borough. It's one of the largest registered social landlords in Wales, providing homes for thousands of families across RCT.
For the past few years, Companies House has supported Trivallis on our 'Time for Change' volunteering programme. They've provided staff from their offices in Cardiff to volunteer on a number of projects that are giving back to local communities in RCT. The impact for both our tenants and Companies House staff is clear to see.
Volunteering is a very powerful tool and has huge potential for both staff and communities.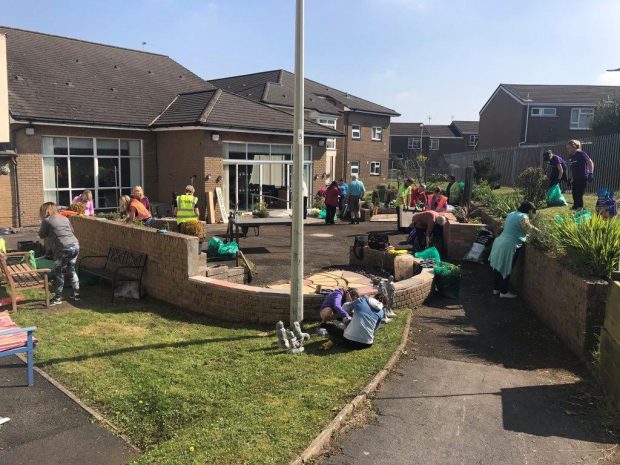 Trivallis and Companies House recognise that volunteering is an amazing way to engage employees and create opportunities for them to develop skills. It also provides an insight into the local community, where they can help to improve and shape those communities.
At Trivallis, we want to be more than just a landlord. This is demonstrated through our volunteering activities and strong partnership relationships. We bring businesses together to participate in volunteering activities and give back to communities across RCT. I'm pleased to say that Companies House has played a big role in this.
Companies House has been a big supporter of our volunteering programmes during this time, and are always looking for opportunities to get involved. They're always committed to improving our communities by giving their time and skills, and we really can't put a price on what that means for our tenants and communities.
Our work at Linden Court
One example is the work we've done together at one of Trivallis' sheltered housing complexes, at Linden Court, Llanharry. The garden was unusable due to the overgrowth, with tired and deteriorated areas. Under the Royal National Institute of Blind People (RNIB), this was a risk to the older people who lived there. Companies House worked in partnership with Trivallis, volunteering their time to help bring the garden area back to life by painting, planting, clearing, storing and cleaning a dirty fish pond.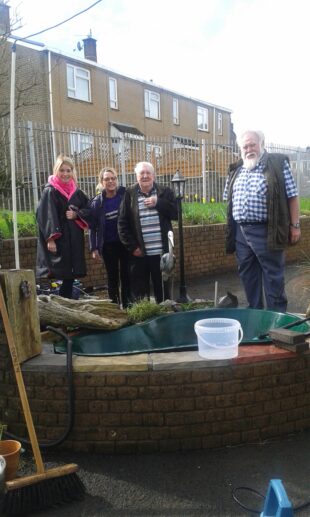 By working in partnership with Companies House, the older people were able to enjoy the area and participate in gardening activities, eat al fresco and enjoy the new pond. Since then, they've added more fish and have taken real pride in their new garden. With the summer we've had, this has been fantastic for them. It really could not have happened without the help of Companies House staff.
Successes like this show why we're keen to keep this good relationship alive. Businesses and organisations like Companies House are key to our future volunteering plans.
Our employee volunteering programme for the next 3 years will focus on key themes, such as:
education
engaging younger people
tackling unemployment
enterprise and employability skills
As one of the largest employers in Wales, partnering with Companies House can bring so many opportunities for our communities in RCT. We hope they continue to be involved, as the enthusiasm and expertise they bring is worth its weight in gold.
To keep up to date on all the latest Time for Change news, visit the Trivallis website or follow us on Twitter or Facebook.
Companies House: corporate social responsibility
Our staff have formed a great relationship with Trivallis and achieved some fantastic results. We hope this joint volunteering will continue for many years to come. We've also worked with many more organisations and undertaken a vast array of volunteering days.
Last year, our staff have fundraised over £10,000 for charities, and partnered with BHF Cymru, Tenovus Cancer Care, Stroke Association and Children in Need. This is only a small snippet of charities we've worked with.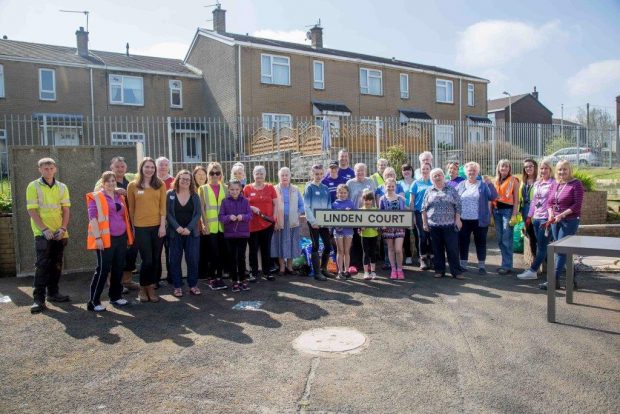 In total, we've had just shy of 1000 volunteers since 2015. Our aim is to create long term sustainable solutions for the community, forming a model corporate social responsibility (CSR) template for other government departments to follow.
For more information and up to date volunteering news, head over to Twitter and follow our tag #CompaniesHouseCSR.
To keep in touch, sign up to email updates from this blog, or follow us on Twitter.