If you need to raise money for a new car or replacement kitchen, the most likely port of call is your bank or building society. You'll usually be subject to a series of credit checks before the loan is confirmed, with the amount and rates dependent on the outcome.
Occasionally, if you're in business you might also need to raise money.
When a company applies for a loan from a bank or other institutions, it'll often give security to the creditor. One common form of security is a charge (or mortgage) over assets. Most charges must be registered at Companies House.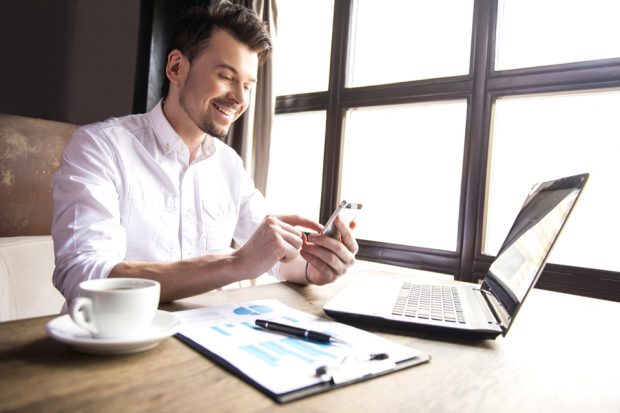 21-day time limit
You must deliver correctly completed documents to Companies House within 21 days – beginning the day after the day the charge was created.
For example, a charge dated 6 April 2018 must be delivered by 27 April 2018.
If the charge is not registered within 21 days, it may be difficult to recover the debt if the company becomes insolvent. The charge will be void against the liquidator or administrator and any creditor of the company. This means that the debt will remain payable, but it'll be unsecured.
If you don't send us this information in time, you'll need a court order for us to register the charge. Only the court can grant an extension of time to register a charge.
Filing mortgage charges online
In 2013, Companies House registered the first ever online-filed mortgage document. Now, 5 years later, things have changed for the mortgage team.
Gone are the cupboards full of paper mortgage charge applications, together with their (sometimes very large) paper deeds. These days, 82% of mortgage documents are filed online.
Last year, 117,700 mortgage charges and 61,664 satisfactions were filed electronically.
Webinars
Our mortgage webinars will show you how to file charges online, step-by-step.
Sign up for our next mortgage webinar: Wednesday 17 October, 2pm to 2:30pm.
Satisfaction of a charge
A company does not need to tell us that it has fully or partly paid-off a charge. However, it's in the company's own interests to make potential investors and lenders aware that it has paid-off all or part of the debt.
You can also register a statement of satisfaction online – this will go straight onto the register, if completed correctly.
Benefits
So, why is online filing so popular for mortgage documents?
The answer is straightforward. It's easy to do, cheaper than filing on paper and the application is usually completed within 2 working days.
There's less chance of errors and rejection, you'll receive an automatic confirmation and the certificate will be emailed to the presenter.
In-built checks reducing rejects
Because of the in-built checks online, there's a much lower chance of rejection. The rejection rate for paper charges is 22% compared to the rejection rate for online-filed charges, which is only 6%.
Once you've tried filing mortgage documents online, you'll never go back to paper.
To keep in touch, sign up to email updates from this blog, or follow us on Twitter