To celebrate the occasion the British record industry has launched the National Album Day. Saturday 13 October will also have a specific time to listen to your album of choice: 3.33pm.
Thirty-three and a third
Why that time? For those who have grown up streaming music, the long playing (LP) record revolves 33.3 times per minute when played on a turntable.
New production techniques meant there could be over 20 minutes of audio on each side of the record.  By 1948 the modern 'album' had been born.
For the artist themselves, it was another way of expressing their art form. The 45 rpm 'single' could get the artist some crucial radio airplay, but it later served as a promotional tool for the artist's new album. The long-playing album meant the artist could express themselves, and explore different musical avenues. Albums could become stories in themselves.
Of course, sometimes the content is inconsistent, and some tracks get to be dubbed as 'filler', or filling in the time before the next good song. I've plenty of those albums in my collection!
The Beatles released Sgt. Pepper's Lonely Hearts Club Band in 1967 and it's widely regarded as a watershed moment in recorded music. An album with a conceptual theme had never previously been attempted. Two years later, The Who released Tommy and the so-called 'rock opera' was born.
Get into the grooves
For me, as a consumer, it wasn't just simply about the music contained in the grooves. It was also about the packaging. And there's been some highly recognisable and hugely innovative album art over the past 70 years. The format is so timeless, it was even sent into space for non-Earthlings to enjoy.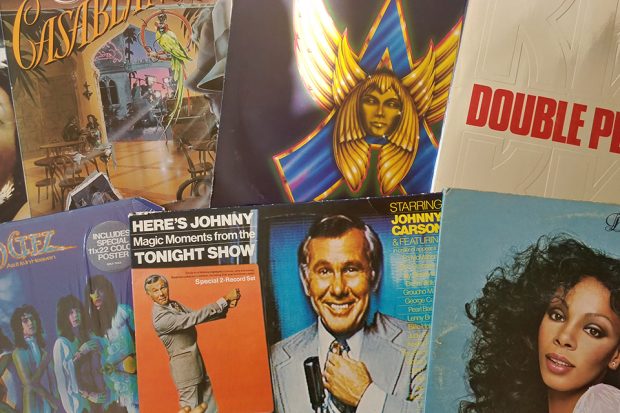 As a kid, I was always aware of my Dad's record collection – and always fascinated by the artwork. He was – and still is – a fan of Queen, and I remember thinking the artwork for News of the World being the best thing I'd ever seen.
My collection acts like entries in a diary. Almost every purchase means something to me. Moments in time. Most of those moments were visiting Spillers Records with money in my pocket, and walking out with this 12" by 12" slab of cool.
KISS and tell
I bought my first ever album in Spillers. I went in to buy a Deep Purple album, and came out with 'Lick It Up' by KISS in October 1983. It was a life-changer. 35 years later, I'm still a hardcore KISS fan. All because of an album.
KISS always gave good bang for the buck. Each album would feature inner sleeves, or posters, or on one occasion a sheet of rub-on KISS tattoos. It must have cost a small fortune to produce, and most likely came out of the band's advance!
KISS were the first act signed to Neil Bogart's Casablanca Records label. I loved that record label, and I still collect whatever I find that I don't already have. You know you're in deep when you're collecting everything released by a record label.
Back in the early mid-1970s the label's distribution in the UK was handled by EMI.  EMI was already a behemoth in the music industry, and its presence is still felt throughout the world's record industry, let alone the UK's.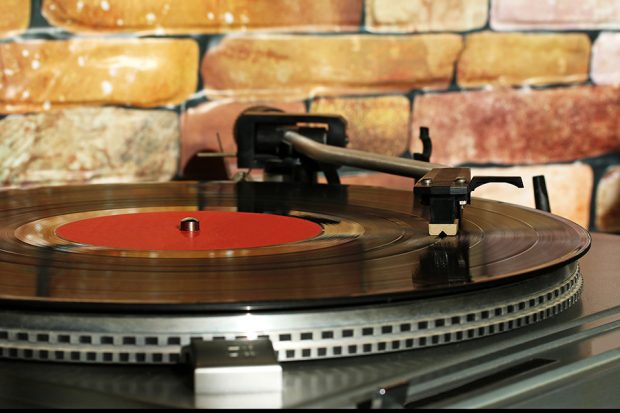 A different kind of record
In fact, you can still trace some of the company's history on the public register of companies. If you're interested in the heritage of many of the record labels established in the UK, you'd do worse than looking at the details we hold on our own records.
EMI Records Limited was around for 40 years up until 2013. The company is now known as Parlophone Records Limited. A quick look at company register you can see the various name changes the company has had since its incorporation way back in 1900.
Registered as Gramophone And Typewriter Limited, it was known as The Gramophone Company Limited for over 60 years before it became EMI Records Limited.
National Album Day isn't simply about the vinyl format, it also celebrates the download or streaming of albums. According to official statistics, 135m albums were either purchased, downloaded or streamed in the UK in 2017, a rise of almost 10% on the previous year.
The British Phonograph Industry states that 5 billion albums have been sold in the UK since the format began 70 years ago. But with over 4 million vinyl purchases last year – the highest amount since the early 1990s – the format definitely looks like it's here to stay.
At 3:33pm on Saturday 13 October, what album will you be spinning?