The last goodbye?
So, remember in my last blog when I said my next one would be the last? Well, I was technically telling the truth. But, Companies House has decided to extend my internship for a while longer, so this intern is staying! I'm so ecstatic and ready to work on lots of upcoming projects.
'Bid for Excellence'
On the second month of my internship, GCS gave the interns a group project to promote the Diversity Internship Scheme. You could choose to either be on the internal or the external communications team. I chose to be in the internal communications team, as I wanted to gain a better understanding of cross-government working.
We developed the tag line 'Bid for Excellence,' with the aim of encouraging more departments to increase the number of their intern bids. For our internship closing event, we presented our proposals to a panel of seasoned communicators. There were no 'winners' for the event, but I will unabashedly say our team did brilliantly (in my unbiased opinion).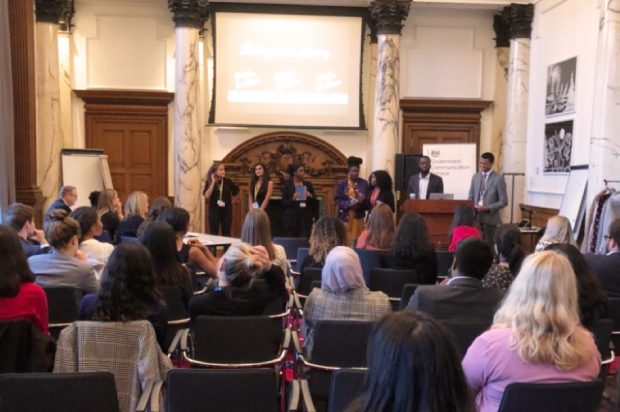 I was asked to do a speech at the closing event to talk about the highlights of my internship. My line manager, Rachel McCoy, had the amazing idea of structuring my speech around the Civil Service Leadership statement: "inspiring, confident and empowering".
Using this as the basis of my speech, I spoke about how my work and colleagues have been inspiring, confident and empowering and the importance of representation and social mobility.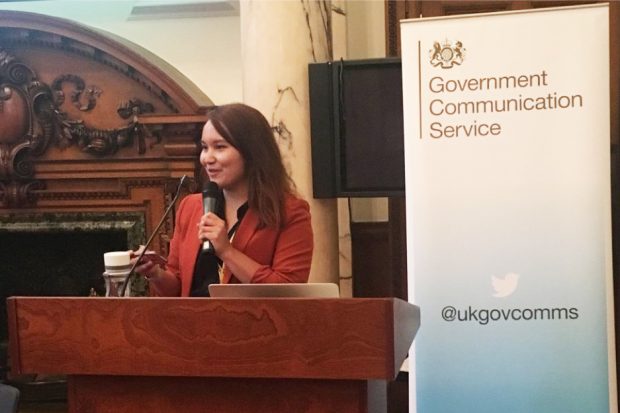 Esme Turner, who is our senior communications manager, was there to see me speak – and I was honoured to represent the team and our organisation.
Getting social
It was then time for me to spend time with our social and digital team. Anna Ellis, our social media lead, showed me all of our different channels and how she manages them.
Channel management sites such as Orlo, give Anna the ability to strategise our posts across channels. It's also used by our customer services team to answer queries and messages from the public.
I found that each social media platform recognises the importance of engagement analytics and how it can be used to put across effective and engaging messages to the public.
BEIS communications team
I returned to the Department for Business, Energy & Industrial Strategy (BEIS) to shadow my mentor Emma Robertson for the day. I met the communications team and was shown how media monitoring and channel management is done at BEIS – also doing my own media monitoring.
BEIS is in the process of launching the amazing Green GB Week campaign, led by Peter Newman who is a social media lead. I spoke to him about his work on the recent Shared Parental Leave campaign and their stakeholder strategy for Green GB Week.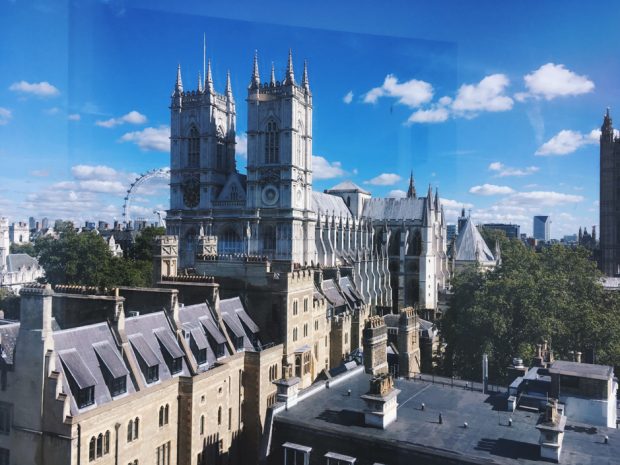 As Companies House is an executive agency for BEIS, I observed the similarities and differences of both comms teams.
During my media monitoring, I found that Tim Peake, the British astronaut and Afua Hirsch, the acclaimed author and journalist, follow BEIS on Twitter. How insanely cool is that?
I had a glimpse of what they cover across the UK and internationally, such as space technology, which is part of our industrial strategy.
Company law
On my return to Companies House, I did a short legal training course on company law and public law. It explained the technicalities of our role as a registry and our governing powers as an organisation.
The course gave me a thorough education on how Companies House works outside of its public facing role, the complexities of the law and how we fit into the UK's constitution.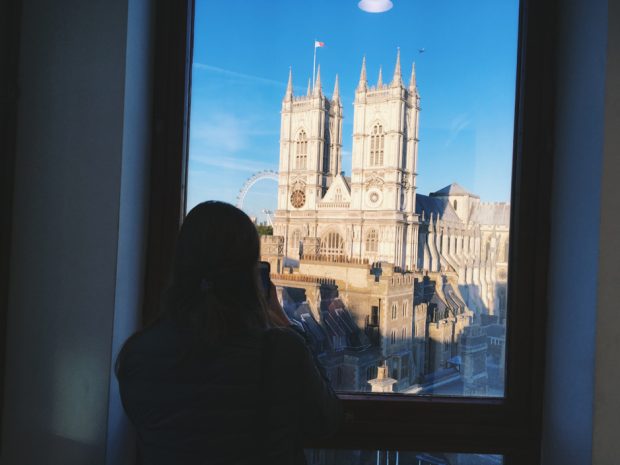 The next chapter
Finally, Rakie Ayola (the actor who plays Hermione Granger for the West End play, Harry Potter and the Cursed Child) replied to my tweet in celebration of Black History Month, which was an article listing 100 great Welsh black celebrities. My childhood dreams have truly been fulfilled.
I'm not trying to be a walking hyperbole, I just mean every word. I started using my Twitter for this internship to stay up to date with Companies House and the work of other government departments. But, I could not have predicted this happening.
So, this is a temporary farewell. It was inevitable I had to end it by discussing Harry Potter.