Hi everyone, my name's Jennisa. I'm the new Companies House communications intern.
This blog post is a brief introduction of myself and the fantastic programme that I've been following at Companies House since I started. It was created by my line manager, Rachel McCoy, who is a campaigns manager for the communications team.
My background
I was born in Manila, Philippines, and lived there until I was 7 years old. I then moved to Cambridge, England, and grew up there for most of my life before I started university at 18 years old.
When this blog post goes out, which is the day of my graduation, I'll be an official graduate of King's College London. I studied a BA in International Development for 3 years.
My first week
I applied for this internship through the Government Communications Service and started on 16 July, moving from London to Cardiff.
On my first day, I felt immediately at ease. Everyone was so welcoming and knew my name, and I know there are 25 people in the communications team. Those who were in the office approached me throughout the day to introduce themselves. I felt assured, knowing that my next 12 weeks here would fly by.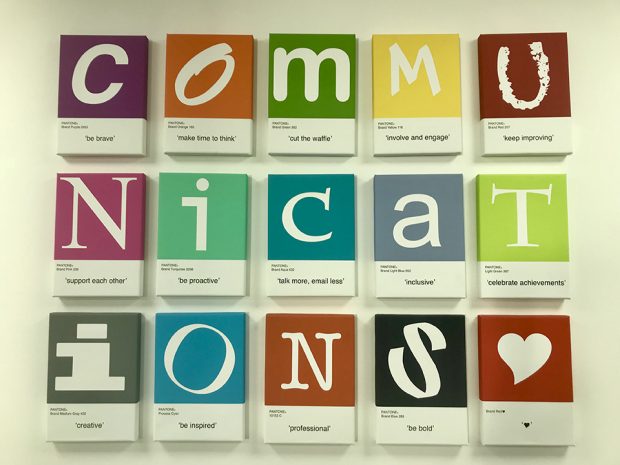 I attended the weekly team content planning meeting, reviewing past and future activities, where I was assigned to write this blog post. I was also given a tour of the building and shown all the departments within Companies House, some of which I hadn't even thought about.
For example, the mail room. A huge area with numerous boxes and giant sacks filled to the brim with letters and parcels. Just as Harry Potter was bombarded with letters to his acceptance at Hogwarts School of Witchcraft and Wizardry, but more overwhelming. This is sorted by staff in the mail room every day. But, imagine it being replenished daily, or even before Companies House turned digital in 2015.
Over the rest of the week, I started my work with stakeholder engagement. I researched and reported on potential stakeholders that focus on helping local businesses and SMEs, like the recent Hard Lines case study.
At my desk, I've been sitting next to David Higgs, our Press Officer. He's been instrumental in helping me understand the role Companies House plays in the media. David has shown me the importance of media monitoring and our collaborations with other government departments such as HMRC and BEIS.
I met with Head of Communications, Emma Ward, and Director of Strategy and Communications, Ceri Witchard. They shared their journey into Companies House and gave me advice on resilience, networking and taking opportunities. I was driven and inspired by their stories.
I visited the Intellectual Property Office (IPO) and was introduced to their communications team. We were given a tour of their offices and were based in the 'innovation space.' The IPO communications team explained the structure of how they worked, comparing the similarities and differences with our team. A highlight for me was explaining their social media strategy and the huge amount of thought and effort that goes into operating effective social media accounts.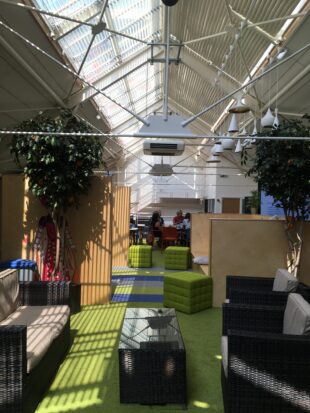 The following day I met Alex Aiken, the Executive Director of Government Communications, as part of a networking social with CIPR Cymru and Comms Cymru. I had the chance to speak to him, where he was, of course, very kind and took the time to ask me about myself – despite the many others who were also keen to chat with him.
He delivered a key note on the future of communications and that our role is enormously influential to the running of government. Afterwards, there was a free buffet – so perhaps you can guess what my high points were of the evening!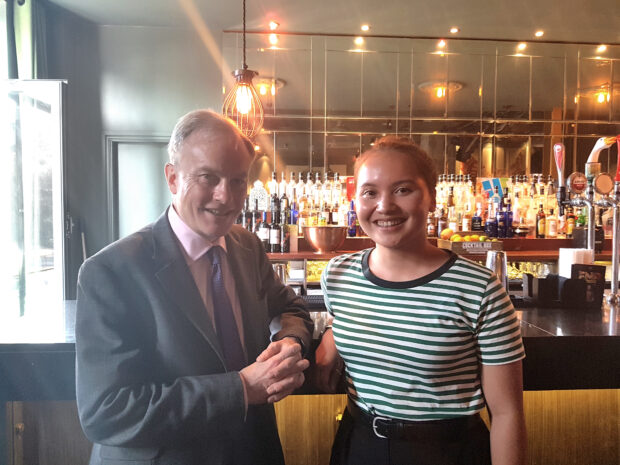 In the next 3 months, I hope to continue learning as much as I have this week, and to be able to confidently talk in detail about the important work the communications team does at Companies House. I'm looking forward to working with the other teams within communications and to learn a variety of new skills.
I'm keen to gain feedback on the areas I need to learn and improve upon. As an intern for the communications service, I also plan to take advantage of the professional development courses on offer.
That's it for now, everyone. Tune in to my next blog post and I promise to squeeze in another Harry Potter reference.
To keep in touch, sign up to email updates from this blog, or follow us on Twitter.