We've done so much this year in relation to engagement and wellbeing and achieved great things. However, it's easy for me to talk positively about all the things we've done. After all, I work in human resources (HR) and some of these initiatives are HR driven.
While we can measure the success of these events and initiatives by the amount of people turning up, the ideas generated or the awards won - there's no better measure than the annual people survey. And it's great to say that this is another area where we can feel really proud.
Our 2018 people survey
We achieved a 92% participation rate, which is phenomenal. The best thing is that, considering a much higher participation rate, results improved in almost every area. We achieved our business plan target of improving overall engagement, shifting 2 points to 69%.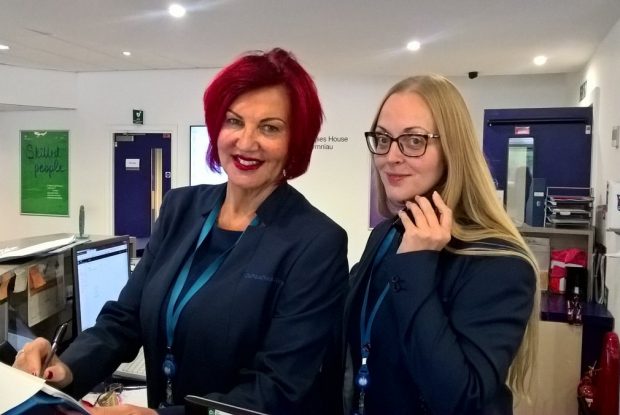 Perhaps, the most important uplift came in Leading and Managing Change. Even against the backdrop of transformation this area had a 7% improvement, which is really down to all of our people taking an interest in what's going on around them and understanding how they can impact the changes.
In terms of comparisons these results put us as the top rated organisation in the Civil Service for organisations of our size (400 to 999 employees) and in the top quarter of the 102 organisations participating in the survey. What an amazing result!
What we've done
Our estates team has updated our working space. Our 'smarter ways of working' project will look to help us exploit those spaces, using the best technology to collaborate more effectively. It's always nice when visitors from other government departments voice their jealousy at our updated offices!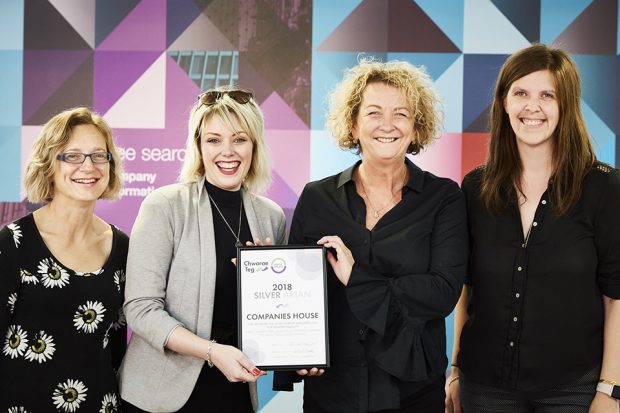 In the last 12 months, we've continued to provide great employee development through a range of courses and motivational speakers. We've strengthened our approach to mental health, signing the Time to Change Wales pledge and training mental health ambassadors and dementia friends to better support our people.
We also kick started our diversity and inclusion strategy to better understand the demographics of our organisation, build networks and support colleagues. Our commitments in these areas has been successful. We've obtained the Investors in People Gold Award and the Chwarae Teg Silver Standard. This month, we were recognised as a Disability Confident Employer and, perhaps more importantly, we were the first organisation in Wales to achieve the MIND Gold index.
Companies House transformation
We're going through a period of transformation and that brings with it a lot of uncertainty. Over the past 6 months we've connected with people through Business Plan updates, culture workshops and change forums. This has provided colleagues with the opportunity to have opinions listened to, concerns answered and ideas acted on.
We've also had huge success in this area with one employee idea generating a saving of over £600,000. In June 2018, we held our first ever Spotlight Awards to celebrate our internal achievements. It was brilliant to see colleagues nominating others and receiving recognition for all their hard work.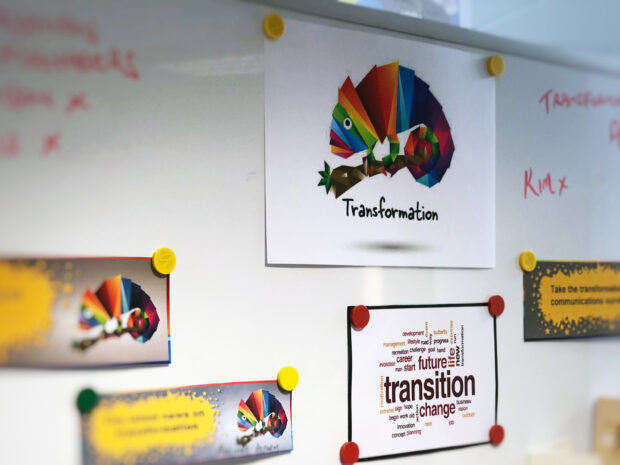 It's great that we've had our achievements recognised externally and I can sell the benefits of working at Companies House all day long. But it's brilliant to know that our people (and practically all of our people) agree it's a great place to work. And seeing the level of engagement, not just in the survey, but on a day-to-day basis, I know we'll continue to make it even better.