At Companies House, our corporate social responsibility (CSR) is split into 4 sections:
People – HR including health and wellbeing.
Procurement – finance and purchasing.
Environment – estates and environment.
Community – volunteering, skills matching and fundraising.
I'm responsible for the day to day running of the community arm of our CSR work – and I love what I do!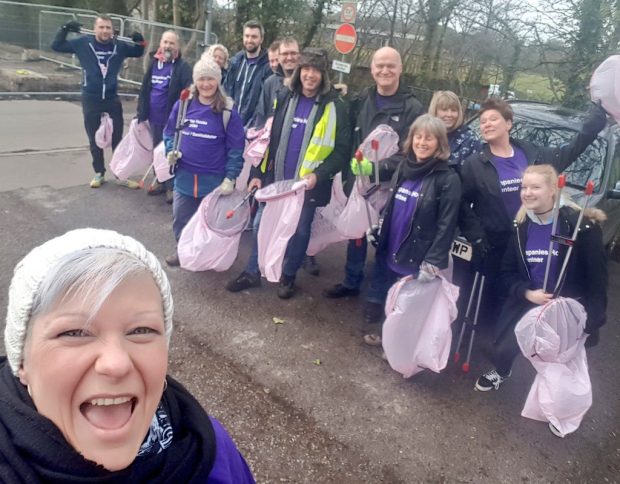 In 2011, I decided to set up a volunteer bank within Companies House, which highlights the number of volunteering days staff were given each year to help others in the community. This was an idea borne from a management qualification course I had completed through our training team.
Due to personal illness the following year, I experienced for myself just how important and valuable volunteers are. After receiving extensive and invasive treatment, the people I relied upon during that time, and everything I had and did, was supported by volunteers. I would not have been able to return to work if it was not for the help and time of all those volunteers.
I saw for myself the tremendous work volunteers do, like:
taking part in fundraising activities
supporting local events
helping at the hospitals
working with the cancer charities in their offices and shops
driving patients to hospital
As I truly know the impact that volunteers have in the local community, I can relate to how important it is to encourage and motivate people to volunteer.
Our volunteering work
Companies House is committed to giving employees 3 days a year to volunteer in the local community. We're transforming as an organisation, and part of this transformation involves inspiring our staff to be adaptable, bold and curious – and supporting a culture where our people can make a difference.
As well as helping others, volunteering can also help our people gain valuable new skills and experiences and boost their confidence within the workplace. There are lots of benefits to both employees and an organisation that supports and encourages volunteering. Employees can:
learn about local community groups and charities
develop skills, understanding, empathy, compassion and tolerance
get a sense of gratitude and achievement
In return, the organisation benefits from:
staff engagement
corporate engagement with charities and community groups
customer engagement and a good reputation as being community aware
Our employees' volunteering skills help towards culture change and transformation within the organisation. Evidence from our recent recruitment drives shows that an increasing number of people want to work for a company with good values, ethical trading and show that they care about communities.
Helping the community
With access to the skills and professions of Companies House employees, there's the opportunity for charities and community groups to develop professional business partnerships. By engaging with our teams of people, they can raise awareness and promote the work they're doing.
Having a link to a large organisation like Companies House can also help with fundraising and future volunteering.
And, of course, there's the money.
It's not just the amount we've helped to raise through donations. It's also the money we've helped to save, through our team effort to complete big tasks that the charities simply could not do on their own.
We've achieved some fantastic results from our volunteering drives and initiatives. Since 2013, we've raised over £60,000 for local charities and community groups, and sent out 501 volunteers into the community in 2018 to 2019.
We get fantastic engagement through our digital channels, where we use #CompaniesHouseCSR to promote and highlight our volunteers' work within our community.
By changing our electrical disposal company, we now get a quarter of all laptops and mobile devices back to us, so we can donate them to local causes. So far, we've donated 10 laptops, 5 digital cameras and 25 computers. We've also donated 10 computers to AP Cymru, an autism charity. They've set up an IT suite for parents and families to use for learning and awareness sessions, to apply for grants and get online help for the diagnosed child.
The festive season is also a busy time for us. Over the Christmas period, we supported a scheme to donate warm jumpers for the local homeless charity. We were pleased to get over 70 donations from our generous colleagues. At Easter, we collected over 100 Easter eggs which we donated to a local women's refuge.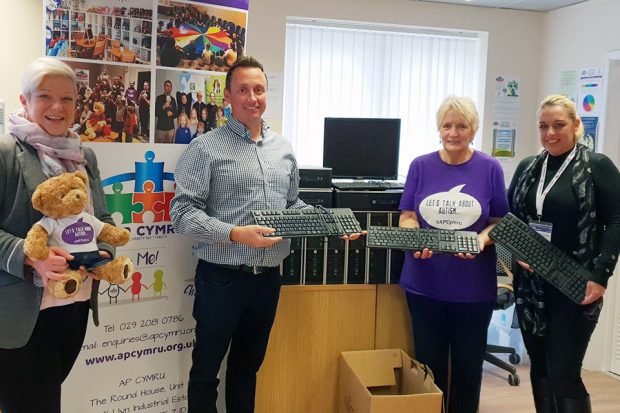 Our plans for 2019
This year, we'll be working with City Hospice IT groups. These groups help people with cancer, dementia and motor neurone disease with accessibility and IT use.
In the summer of 2019, the Homeless World Cup will be held in Cardiff. We're working with the Football Association of Wales to support the event, with volunteers from our organisation leading up to and at the games.
Finally, I'm extremely proud to share that we've made it through to the finals at the Global Good Awards, for the work we do with Autism Awareness and work experience. This is a tremendous achievement and testament to all the hard work and dedication shown by our volunteers.
If you'd like to contact me about our CSR work: