When Bob Dylan wrote The Times They Are A-Changin' in 1964, the social and cultural change the world was facing must have seemed extraordinary.
Although company law is not quite as cool as Bob Dylan (or maybe it is), the changes in the environment Companies House is operating in are equally unprecedented. In the past, the focus has been strongly weighted towards transparency and ease of doing business. The company law framework was developed to support these primary goals.
Transparency and ease of doing business remain the foundation of the services we provide to our customers. It means the UK regulatory framework is highly regarded across the world. But there are other equally important issues we need to take into account, like the:
accuracy of information held at Companies House
abuse of personal information on the register
misuse of UK registered entities as vehicles for economic and other crime
Together with Companies House, The Department for Business, Energy and Industrial Strategy (BEIS) has responded to these issues by publishing a wide-ranging consultation on corporate transparency and register reform. It includes proposals which represent the most important changes to company law since the register was created in 1844.
The consultation covers areas where there's a growing demand for us to operate in a different way. We work very closely with law enforcement agencies already and have actively sought to increase awareness on how the information on our register can assist them.
We already do what we can. Everyone in Companies House is committed to maintaining the integrity of the register and we have around 80 people with specific responsibilities in this area. Even so, I'm still sometimes unable to take action where it would seem to be common sense for me to do so - and that inevitably attracts criticism of Companies House. We've all seen some of the press coverage.
Respond to the corporate transparency and register reform consultation by 5 August 2019.
Through this consultation, you have the opportunity to give your views on many of the issues identified by our customers and stakeholders. We really would welcome your views on the 4 main areas covered.
1. Knowing more about who's setting up, managing and controlling companies
At the moment, we accept information to the register without checking that people are who they say they are.
In the vast majority of cases, this does not cause any problems. But there are instances where criminals claim to be directors of UK companies and file false information on the register. This can cause great distress to people and potentially provide a cover for illegal activity.
To address this, we're proposing to introduce verification of:
directors
people with significant control (PSCs)
presenters
There's also the question of whether we should do the same for shareholders.
If we're able to verify the identity of the people we interact with, there will be significant benefits to the accuracy of the information on the register. This will drive up trust and put off those who want to use UK companies for criminal purposes.
2. Improving the accuracy and usability of data on the register
As I've said, we accept the information that people give us and generally we're pretty confident that the register is accurate. But there are times when people file information that is wrong or we think might be wrong.
Currently we do not have the power to query, amend or remove information - apart from in very specific circumstances.
The consultation proposes that there's a case to extend my powers. This could lead to a real benefit to the accuracy of the data on the register, and trust and confidence will grow.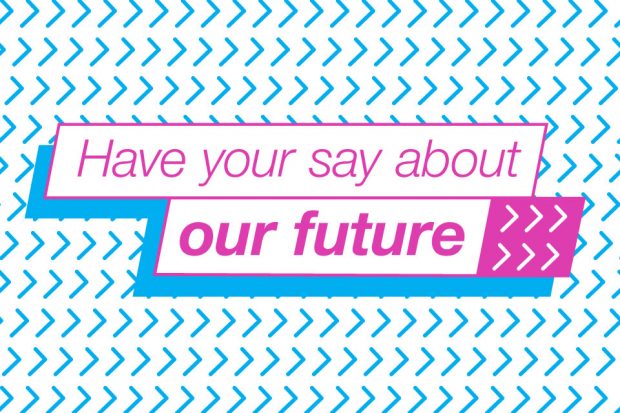 3. Protecting your personal information on the register
There are over 4 million companies on our register. The ease of access to the data we publish provides a fantastic resource and drives confidence in the UK economy. It's the bedrock of financial and business decisions worth trillions of pounds.
The information on our register is searched more than 5 billion times each year, which is evidence of the value of transparent data. But people are rightly concerned about identity theft and fraud. It's right that we consider how we protect their information to safeguard them from risk.
The consultation explores whether some information we collect should not be available to the public, and only shared with public authorities such as the police under strict control. This could include information like personal addresses and email addresses.
4. Improving the detection of possible criminal behaviour
The vast majority of the 4 million companies on our register are law abiding. But there's evidence that a small but growing number of companies are being used to hide or launder dirty money.
We're proposing to cross reference our data sets with other public and private sector bodies, and take a risk based approach to intelligence sharing. By introducing a requirement for feedback loops, other bodies will help to identify discrepancies in the information we publish.
This will significantly help us to identify suspicious behaviour on the register, and to take steps to stop companies being used for illicit activity.
Our transformation
If the reforms proposed in the consultation are adopted, Companies House will be a very different organisation with a different focus. We'll need to transform.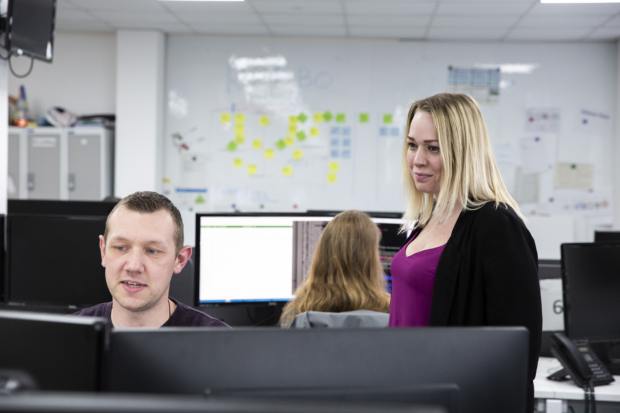 Digital transformation is obviously vital. We'll need modern, intuitive systems to make sure it's as easy as possible for our customers to interact with us. I'm particularly keen to get identity verification right so that we minimise any additional burdens.
But it's not just about digital transformation. Of equal importance will be the resource implications, the new skills we'll need and the cultural changes we'll need to make. We've already begun a transformation programme which, alongside register reform, will position us to play a key role in driving confidence in the UK economy.
The times really are a-changin'.