As a user researcher, there's always something new for me to learn or a new piece of technology to try, so that I can continually improve my skills.
In Wales and the South West, we have a large community of user researchers working within government departments, with a wealth of experience and an extensive knowledge base. To help grow this network, we decided to host a user research unconference here at Companies House.
The aim of the event was to gather fellow user researchers together to:
share ideas and best practice
talk about the challenges within our roles
learn from each other
Ultimately, we wanted to provide a safe and supportive space for discussion, and find new ways to approach user research and overcome any barriers colleagues were facing.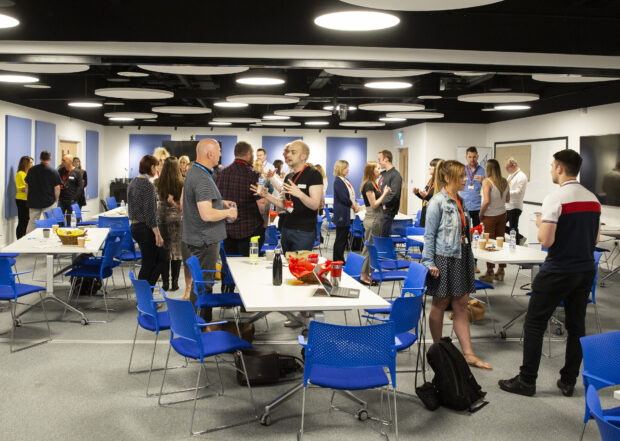 Who attended
We had 46 user research colleagues attend from:
The Intellectual Property Office (IPO)
Office of National Statistics (ONS)
Driver and Vehicle Licensing Agency (DVLA)
HM Land Registry
Welsh Government
Department for Environment, Food and Rural Affairs (Defra)
It was really exciting to have all these people from the field of user research in the same room. There were also colleagues who were new to user research and keen to absorb as much information as possible.
What an unconference is
Let me explain the concept.
An unconference is shaped by the people attending it. There's a high-level structure and theme - in this case, user research. But the actual topics up for discussion are generated on the spot by the participants, a bit like an open advice surgery.
We started with some introductions and a welcome from our Director of People Transformation, Angela Lewis. Angela spoke about how we've embedded the philosophy of user research into both our digital strategy and transformation journey. This was followed by a quick ice breaker which got us all up on our feet, energised, and chatting about what we wanted to get out of the day.
Everyone was given the opportunity to think about what they wanted to talk about. People were then invited to stand up and pitch their discussion idea.
Next, we all voted on which sessions we wanted to attend. The 6 most popular topics were taken forward to form the agenda for the rest of the day.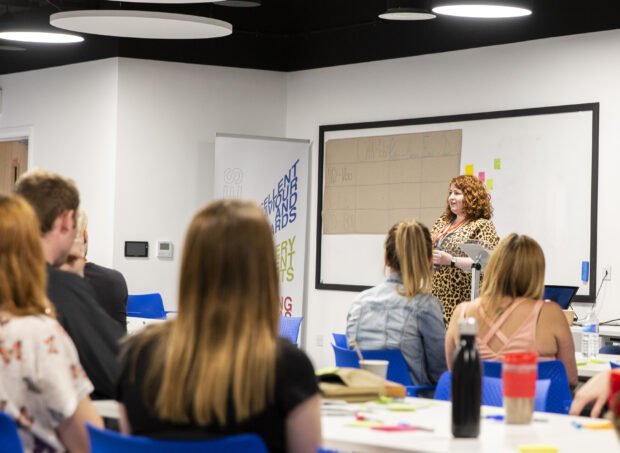 What we talked about
We ended up with a real mix of topics pitched, which were received with serious nods of agreement and encouraging applause.
The final 6 sessions that formed the agenda were:
How do you recruit users with low digital skills?
GDPR and accessibility – overcoming the challenges of finding people.
User research on internal systems.
The pain of real life is too difficult to simulate under test conditions!
User research – should we be embedded in service teams or not?
Ways of sharing findings – is there anything other than Powerpoint to use?
We scheduled six 45 minute sessions to run alongside each other, with 3 sessions in the morning and 3 in the afternoon. Everyone could attend whichever session they wanted and were free to come and go as they pleased, moving between sessions if they chose to. It was all very informal.
What we learned
At the end of the sessions, everyone came back together to share what had been discussed and what we had learnt through the day.
Our Director of Digital, Ross Maude, closed the event by thanking everyone for giving up their time to share their knowledge and ideas, emphasising the importance of how user research continues to shape and improve our services.
We've learnt a lot from hosting our first unconference. We've sent an evaluation survey to everyone that attended to gather some insight about:
what people liked or disliked
what improvements can be made for the next time around
Responses have been positive so far, with most people rating the event 8 (very good) or above.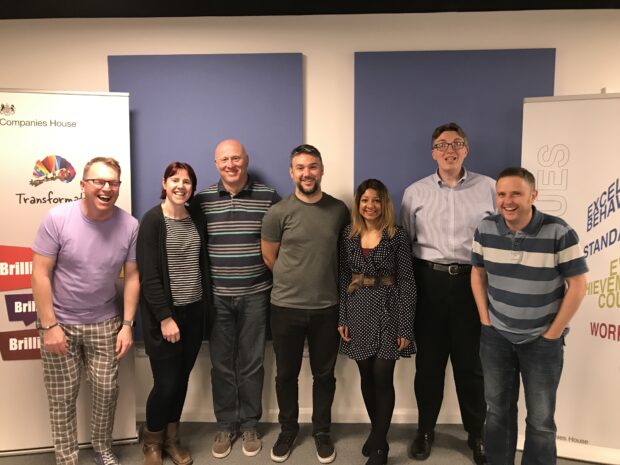 What's next
Following on from our success, we've asked for volunteers from other local government departments to organise the next unconference in about 3 to 4 months' time.
My colleagues and I had a fab time both attending and organising the event. It was a real team effort.
Thank you to all the participants who attended on the day, and those that helped to host the sessions and make the day run as smoothly as possible. We hope that it will be repeated soon.