The Institute of Chartered Accountants in England and Wales (ICAEW) has over 150,000 members and represents chartered accountants across England and Wales. We were invited to give a presentation to a small but influential group of accountants who had paid to attend a day full of seminars at their plush headquarters.
The challenge was to come up with a presentation that outlined the benefits of using our digital systems. It was a daunting task.
This was a perfect opportunity to try and win people over to the electronic world. But it was also a perfect opportunity for the audience to ask some very tough questions about our services. Thankfully, having our policy experts Mark and Alison onboard meant we had the skillset to cover all aspects of Companies House operations.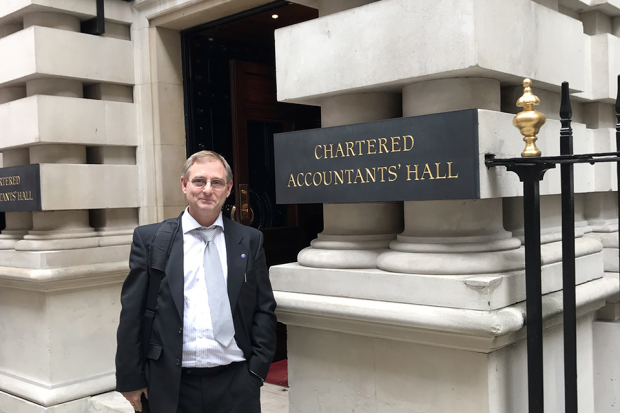 The benefits of digital
The day of the presentation arrives and within minutes, the room was full. There was literally standing room only.
Our presentation opened with the vision of our electronic services and our goal to become a fully digital organisation. XBRL or eXtensible Business Reporting Language is a freely available and global framework for exchanging business information. Concentrating on accounts, we explained the benefits of using services that utilised XBRL and the benefits this technology gives both those filing and searching the information.
We covered the main benefits of using our digital services, and the increased efficiency and accuracy these services could bring for customers.
By filing information electronically, users:
are less likely to get late filing penalties
get confirmation we've received their documents
find out if it has been accepted or rejected
It's also quicker. Most of our online documents are processed within 24 hours. But documents sent by post might take a week or more to process – which means you might miss your deadline if your accounts are rejected and you have to resend them to us.
Making all accounts types available
Some of the accountants stated that users cannot file all accounts types electronically. But this is true for only a very small percentage of specialist accounts types, like group package accounts.
We have digitally enabled over 99% of accounts. This means most users could find an electronic service to send their annual accounts to us, either through third party software or using our web services.
Although most accounts can be filed electronically, some made the point that all accounts must be resubmitted on paper if they have to amend a mistake.
Companies House is looking at developing an electronic service for 'amended' accounts and some specialist accounts types, such as community interest companies (CICs). Accounts for CICs are slightly different from other company types, as they must file an additional form for the CIC regulator and pay a fee.
Our electronic take-up
Many of the accountants were interested in the current level of electronic take-up.
At the end of March 2018, we were hitting 78.9% take-up. But by promoting our digital services, our goal is to hit 87% of all accounts filed electronically.
This started a discussion on the continuing use of paper, and how there seemed to be a reluctance to switch to electronic filing. The conversation was friendly but quite animated at times – it was interesting to see people getting so passionate about accounts!
It seems that traditional accountancy practices gravitate towards paper wherever possible. And at this time, there's still a lot of opportunity to file on paper. Our team emphasised the wish to make the switch to digital on a voluntary basis, working in collaboration with accountants to implement all the required changes.
Many accountants were keen to ask why Companies House does not allow accounts to be submitted as PDFs. They argued that as many of the accounts they submit are copies, there should not be an issue over the signing of accounts.
Although PDFs sometimes seem like an obvious solution to filing on paper, from a practical standpoint there are still many drawbacks. For those filing and searching, the information contained in the accounts would not utilise the vast functionality of XBRL, which helps to provide fast and accurate reporting of information.
Our software filing services
XBRL can benefit both the small filer as well as the big players.
With our software filing services we can accept and validate even the most complex submissions. But we're also committed to providing a free web service using our Companies House service platform. This platform allows companies to file small unaudited accounts. We then create the XBRL behind the scenes, which then gives the companies the benefits of this technology.
It's our belief that XBRL is the way forward with accounts. And as much of the world now uses the language for regulatory purposes, it's important we go with the flow. Technology is moving forward, and accountants who are not utilising the potential of XBRL risk getting left behind.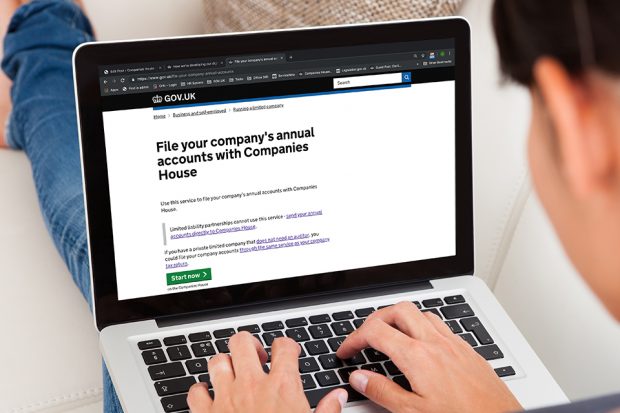 Although our original slot was 20 minutes, my colleague Carl had done such an excellent job that the talk was still ongoing over an hour later. In fact, we overran our slot and had to vacate the room as conversations were continuing!
Hopefully, we've managed to persuade some of the audience that the electronic world is one the accountancy profession will want to be involved in.
To keep in touch, sign up to email updates from this blog or follow us on Twitter.