It seems a very simple concept. Take some eggs, flour, sugar and margarine. Mix and pour into a baking tin. Bake for 20 to 25 minutes and cool. Hey presto, it's a cake. Now, whoever thought that this age-old practice could be turned into an international TV phenomenon certainly deserves credit.
Enter Love productions. Take 10 amateur bakers, a tent, some cookery experts and a couple of presenters and you have the Great British Bake Off (GBBO). Introducing us to new terms such as soggy bottoms, technical challenges and frothy peaks, the series was a major success. It ran on the BBC for 7 years until they lost the rights to Channel 4. Three years later, not only has it survived the move to a new channel, it has thrived.
Now we love cake here at Companies House and we too are not afraid to move to new platforms.
Our digital services
As part of our ongoing transformation programme, our aim is to develop all our systems and services to be digital-first, easy to use and centred entirely around our users' needs. Our digital services are already well regarded by our customers, but we recognise the need to improve the consistency and availability across our search and filing services.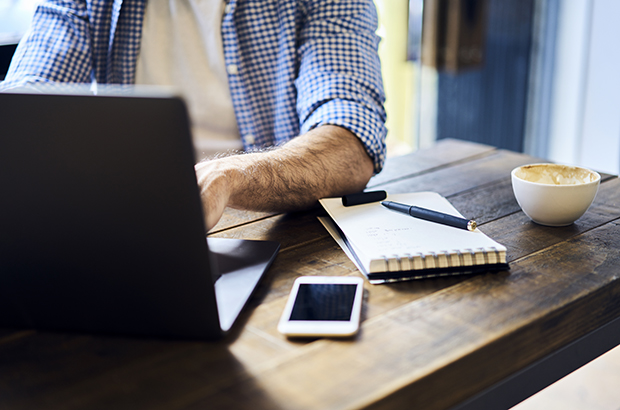 So, let me introduce to you, not the one and only Billy Shears, but filing full accounts on Companies House Service (CHS).
There are lots of benefits to filing your full accounts online. By filing your documents online, you can save your company time and money and help reduce errors and late filing penalties.
Online filing has built-in checks to help you avoid errors and rejection, and it costs less to file most documents online compared to paper. When we receive a document filed online, we'll send you an acknowledgement almost immediately.
It also enables us to process and place the documents on the public register far more quickly than paper documents. This means you'll know much sooner whether your accounts have been accepted via another confirmation email.
File your full accounts
You can file full accounts on CHS if:
 

you don't need to include a directors' report or profit and loss account

 

you don't need to change the date the accounts are made up to

 

your balance sheet doesn't have 'revaluation reserve', or 'intangible assets'

 

you only need to add notes (if applicable) for 'accounting policies', 'employees', 'tangible assets', 'fixed assets investments', 'stocks', 'debtors', 'current assets investments', 'creditors - amounts falling due within one year', or 'creditors - amounts falling due after one year'.
If you're filing for the first time, you can register online. You'll need your email address and will be asked to create a password.
Once registered, we'll post an authentication code to your registered office. If your company already has a code, a reminder will be sent. Allow up to 5 days for delivery of your code. For security reasons your code can't be provided by email or over the phone.
Before you start to file your full accounts online, you'll need:
your accounts approved by your company directors
the email address and password you used to sign up for CHS
your authentication code
your company number
This is an initial release and as we continue to develop the service, further functionality and other features will be offered over the next few months.
I'm off now to practice my signature challenge, hopefully one day I'll be a star baker. You could be a star filer by using the new service on CHS.