If you ask people to list their top 5 most stressful situations, you'll find that moving house is always in there.
Even if you're moving to your dream home it's still stressful as it's a disruption of your routine. So much to remember - packing up all your belongings, labelling the boxes and then unpacking them, endless cleaning and sorting.
It's much the same when moving offices. As of Monday 7 October, our London office is relocating to 80 Petty France, Westminster, SW1H 9EX.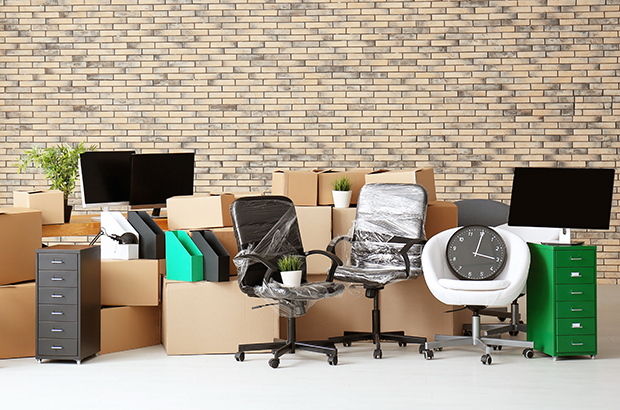 Moving in to a new office can take longer than you think. We've been planning the move for several months and have gone through the same process as any business move. So, here are some tips.

Our office move checklist
Create a team
If you can, put together a team who can plan and organise the move. Having a checklist is crucial so that nothing is missed. What are the essentials? Internet connection and phone lines, cleaning, security and maintenance services, utility services, and so on.
If you do not have the luxury of assigning a team, this will usually fall on the owners of the company or the office manager. They will need to coordinate everything as well as liaise with your building providers, staff, movers and clients.

Declutter
Moving is the perfect opportunity to have a spring clean. Do you really need to take all that clutter with you? Working with a clear desk policy helps. Many odd things seem to accumulate on desks, in cupboards and filing cabinets. For no known reason, we have a two-foot, battery operated James Brown figurine in our storage cupboard. What's the strangest thing you've found while decluttering your office?

Location
Finding the perfect location for a new office is very important. Are you growing or downsizing? Are all your people in the office all day every day? Homeworking is becoming more popular, so could you have shared desk spaces? Flexibility can save money on premises and boost productivity. 
Do most of your staff bring their own portable devices to work? How much desk space do you actually need? Do you need a meeting room? Can you store documents electronically and lose all that paperwork? Remember, if you're disposing of any sensitive data, make sure you do so in an appropriate fashion.  

Design your space
Once you've chosen your new location, create a detailed floor plan. Design a layout that will meet your needs and check that the wifi and phone signal is sufficient for your needs. Do you have frequent visitors? What is the public space like? Do you need to create new signage?    

New address
To make sure no correspondence is lost, set up a post redirection service in advance. This will make sure any post goes to the correct address for a few months after the move. Inform your bank, tax office, insurance company and tell Companies House of your new address.
You'll also need to make sure that new letterheads and business cards have been printed and that you've updated your website, social media accounts and email signatures.  

Settling in
So, now you know. If you turn up at Abbey Orchard Street and then have to walk another 0.3 miles to our new offices, don't blame me. It's only another 7 minutes on foot according to a popular map site. It's good exercise as long as it's not raining.     
Bear with us while we settle in as things may not run as smoothly for the first week or two. Of course, if you file your documents electronically, you'll not even need to know that we've moved.  
Why is the thing you're searching for in the last place you look? Because once you've found it you stop looking.