As a young person, have you ever thought of starting your own business?
Many young people aspire to be entrepreneurs - 70% of working 16-24 year olds in Wales say they'd like to be their own boss one day (according to the Wales Omnibus Survey 2016). And lots of young people aren't waiting to act on their ambitions - they're starting now.
Why start a business?
Being your own boss and having freedom and flexibility is just one of the reasons why people become entrepreneurs. Others include:

turning a passion into a full-time career

a sense of achievement and fulfilment through building and growing something of your own




being in control and making the important decisions – which can be scary but brings lots of reward and excitement




knowing that you're giving something back by providing a product or service that helps others, or by creating jobs
What are the benefits of starting young?
You might think that being older and more experienced is better when you're starting a business.
It's true that having years of experience behind you has its advantages. But getting started early has equally strong advantages, like:
having more time – you've got years to build your business

being more optimistic – you believe that you can make it work




having more freedom – you don't have anything or anyone holding you back




more flexibility, so you can take more risks and try new things




more energy, meaning you're willing to put in the hours




increased enthusiasm – you have the ambition to succeed



If you have a good business idea now, then there's no better time than the present to take it forward. If you keep putting it off until you've built more experience, you may never do it.
This doesn't mean you have to become a full-time entrepreneur right away, though. You could start your business off as a 'side hustle' while working your current job. Side hustles generate £72 billion income in the UK, and 34% of 16-24 year olds are side-hustling.
Taking on the extra workload isn't easy, but it's rewarding and allows you to lay the groundwork for your business while having the security of a main job. You'll expand your skillset and generate some additional income in the meantime, too.
What support is available for young entrepreneurs in Wales?
If you decide you want to start a business in Wales, there are several organisations that can help you on your journey, including the Development Bank of Wales and Business Wales.
If you're based outside of Wales, visit GOV.UK for help and support starting a business.
The Development Bank of Wales
When you're starting a business, there are lots of things to consider. You may need to rent or purchase premises, buy equipment or stock, hire your first employees or invest in marketing and public relations. There's a good chance that you'll need to raise funds to cover these costs and get your business off the ground.
The Development Bank of Wales, set up by the Welsh Government, supports businesses with the finance they need to start up, strengthen and grow. It's a misconception that you have to be at least in your late twenties to start your business and get funding. The most important thing is that you have a good business plan.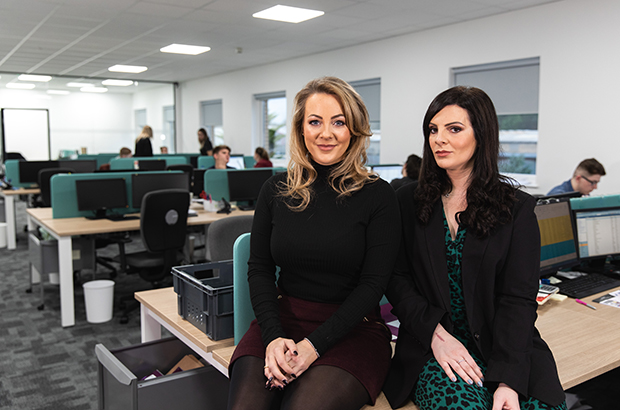 Mazuma Accountants is one of the businesses that the Development Bank has supported. Lucy Cohen and Sophie Hughes founded the business when they were both 23. After completing their accountancy qualifications, they saw a gap in the market and established the UK's first remote accountancy service.
Lucy said:
As a young entrepreneur, you're less likely to have overheads or responsibilities, like a mortgage or a family, and you have more energy.

I'd advise young people who are thinking of becoming entrepreneurs to do your research, know your market, and believe in yourself. There will always be knockbacks, but if you're determined you can succeed.
Business Wales
Business Wales supports entrepreneurship across Wales and encourages the creation, growth and sustainable development of microbusinesses and small and medium-sized enterprises (SMEs). 
It includes the following areas of support: 
Big Ideas Wales 
This is your first stop if you're aged 16 to 25. Big Ideas Wales supports young people through online resources, business skills workshops, residential bootcamps and one-to-one sessions with an adviser.  
If you're in a Welsh college or university, you can speak to your Entrepreneurship Champion who will help build your confidence in your ideas and business. They can also offer practical experiences and support to start your business while studying or after graduating. 
Business Wales helpline 
The Business Wales helpline can offer information, signposting and referrals to the wider support available via telephone, e-mail and live chat.   
The Business Wales website also has a host of business factsheets, interactive training modules through the Business Online Support service (BOSS) and the recently launched Brexit portal.  
Face to face 
Face to face advice complements the helpline and digital offer, with direct support through one-to-one relationship management and workshop activities to pre-start, start and growth businesses. This also includes support to encourage up-take and effective use of superfast broadband. 
Accelerated Growth Programme 
This is targeted specifically at businesses that demonstrate the potential to grow rapidly (turnover, exports and high quality job creation).  
Social Business Wales 
Social Business Wales supports growth-orientated social enterprises. 
If you're young and want to start your own business, it doesn't have to be a distant dream. There's no better time to try it than now. Use your energy and enthusiasm, and the sources of support that are available, to make your idea a reality.
About the Development Bank of Wales  
The Development Bank of Wales, launched by the Welsh government, helps businesses get the capital they need to start up, strengthen and grow.  
Finance can be tailored to the individual needs of the business and ranges from £1,000 up to £5 million per round, with both loans and equity available. The Development Bank has local teams and offices across Wales, providing dedicated ongoing support for all businesses.  
For more information visit developmentbank.wales. 
Our #GetBizzy campaign was created to help inspire the UK's next generation of young entrepreneurs. We want to make sure 16-24 year olds are aware of who we are, what we do and how our tools and resources can help them take their business ideas to the next level.