Entrepreneurs are the driving force of change in our world. They create and build entities that bring a level of creative destruction to everything we touch and interact with. We now live in a time where entrepreneurship is accepted as a good career choice and great respect is awarded to those who make a success of it.
Those emerging from university and starting their careers are a generation who naturally live and breathe the entrepreneur mentality - taking no pause to suggest change in their workplaces or bravely make their passions into businesses. Our own research tells us that over a third of 18 to 24-year-olds in the UK have started or are considering starting a business, and that 2018 saw a record number of companies formed.
What this tells us is that we, as a nation, have a healthy, resilient and confident entrepreneur community across the country.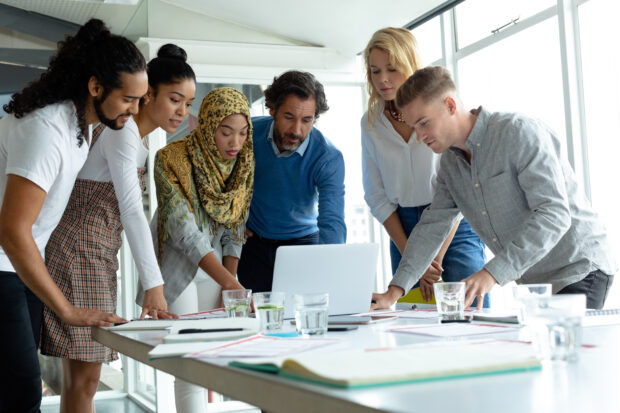 The UK has made great strides in the last 2 decades to nurture the ambitions of entrepreneurs. In the late 90s, there was a move to stimulate the nation's economic competitiveness through entrepreneurship and this resolve carries on today.
We've seen the explosion of incubators, accelerators, co-working spaces and more - all promising to give a helping hand, and venture capital (VC) investment in UK startups is now in excess of £6bn. But most of this support is available once you've already established your business.
What happens if you don't have or don't know where to go for advice, connections or finance?
Who is there to help you guide you through the very beginning?
Do you hold the skills, knowledge & exp
erience to make it happen?
If you decide to start a business there are some key elements you need to get off the ground - the idea, the start-up funds and a level of self-determination and ambition to get the wheels in motion. But soon after you begin reality strikes - shifting from idea to reality requires additional skills, knowledge and experience that you may be lacking.
Inexperience or lack of insight can be the downfall of an early stage business and is one of the reasons why more than 50% of new businesses fail in the first 3 years. By gaining access to skills training, coaching and networking opportunities early on in your journey, you can feel empowered to make the moves needed to grow your business.
NEF FastTrack - the young entrepreneur's su
pport system
The Centre for Entrepreneurs was set up as the UK's leading entrepreneurship foundation. It's a not for profit charity recognising the need to support the entrepreneurial doers and makers who have the talent and drive to change our country.
Our activities to advance the entrepreneurship agenda in the UK involve building thriving entrepreneurial communities, researching the state of entrepreneurship and how to unlock potential in neglected groups, communities and locations and, finally, delivering entrepreneurial development programmes, like NEF FastTrack.
NEF FastTrack is the country's leading entrepreneur development programme and is vital to the nurturing of young entrepreneurial talent and the future of the UK economy. The programme provides smart young people with the hands-on work place experience, formal training, mentoring, confidence and connections required to become successful entrepreneurs.
Supporting the talent who build tomorrow's startups
NEF FastTrack looks at the talent of the individual rather than just the merits of a startup idea. The NEF FastTrack team seeks out talented, young, aspiring entrepreneurs who show:
curiosity

determination

resilience

positivity

influence

initiative

hu

mility

commercial awareness

 

willingness to take risks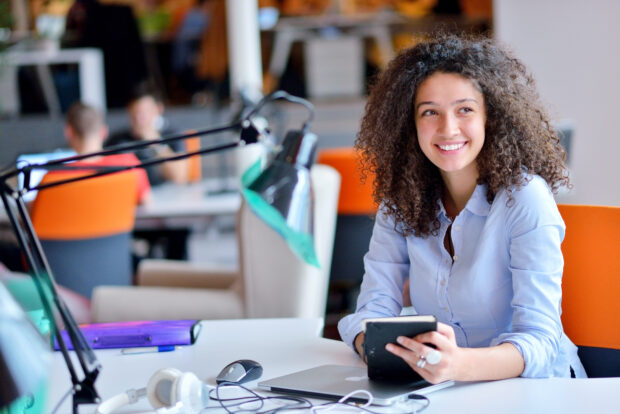 Each year, 50 or so young people join the NEF FastTrack for an intensive immersion into entrepreneurship through a programme that puts the practical application of new skills and knowledge at its core.
The 12-month programme encompasses 5 elements, each designed to develop participants' skills, knowledge and connections:
A unique and interactive learning programme that takes participants from idea to launch of a startup business.
A challenging work placement in a partner company, learning directly from successful entrepreneurs.
Exclusive networking opportunities, through a speaker events programme that features inspirational entrepreneurs and business leaders.
Access to executive coaches who focus on developing leadership skills.
Business mentors who help to refine and develop business ideas.
What NEF FastTrack prides itself on most is what happens after the year is done. While the 12 months gives you the skills, knowledge and experience, this is just the start of the journey for FastTrack alumni. And the support given to one another, through the network, continues long after the programme is over.
NEF FastTrack's thriving alumni network plays a critical role in supporting each other, encouraging them to take risks and start businesses, even providing a place to find co-founders and source investment opportunities.
NEF FastTr
ack's success to date
We're proud of how NEF FastTrack alumni have gone on to found, lead and grow businesses – both in the UK and globally.
In the 9 years the programme has been running, we've built an alumni network who have launched more than 140 live businesses, raised more than £100m in early-stage funding and created more than 2,200 new jobs. The valuation of these businesses stands at over £350m (data as of October 2019).
Successful founders have all participated in the NEF FastTrack programme early on in their career before going on to achieve great success. This includes:
Hamish Grierson of 

Thriva

, a health teach company

Stu MacDonald of

ManiLife

, 

a manufacturer of 

natural peanut butter

 

Kike 

O

niwade

 of BYP Network, 

the founder of 

a 

LinkedIn

-like network

 for black 

young professionals

Simon Phelan of 

Hometree

, 

a 

boiler

 repair start

-

up

Charlotte Pearce of

InkPac

t

,

 a business 

specialising

 in

handwritten notes
How you can get involved
If you see yourself as an entrepreneur and are looking for a career launchpad, NEF FastTrack could be the place for you. Applications for the 2020 to 2021 cohort opens in October.
Our #GetBizzy campaign was created to help inspire the UK's next generation of young entrepreneurs. We want to make sure 16-24 year olds are aware of who we are, what we do and how our tools and resources can help them take their business ideas to the next level.