As innovation becomes the currency of the future the way that we support our customers is changing as well.
NatWest is committed to supporting enterprise and entrepreneurship and we're becoming the go to bank for female entrepreneurs. But we're also committed to doing even more to support the diversity of the communities we serve.
As part of NatWest's objective to be the number one bank for business, last year CEO Ross McEwan hosted a roundtable discussion with London-based black business owners. The discussion centred around how the bank could further support aspiring entrepreneurs from the BAME community.
As a mere 5% of businesses are owned by people from a black, Asian or minority ethnic background, we recognise this is a discouragingly low number compared to the 14% of BAME individuals that reside in the UK (this figure is based on the 2011 census and it is predicted that this figure will be closer to 20% in 2020).
It was following feedback from that discussion, that led to the NatWest Entrepreneur BAME pre-accelerator being piloted in London. The NatWest Entrepreneur pre-accelerator is a digitally delivered programme, designed to support those in the early stages of business. Skills that are gained from the programme support aspiring entrepreneurs to validate their business ideas in order to build sustainable businesses.
Following an application drive, the BAME pre-accelerator was launched in April 2019. 50 entrepreneurs from Black, Asian and various other minority ethnic backgrounds were welcomed into the NatWest Entrepreneur Accelerator London hub in Angel, Islington for a bespoke launch day called Ignition.
Ignition covers developing an entrepreneurial mindset and focuses on the key differences between having a fixed versus a growth mindset. Then follows, an introduction to the Business Model Canvas, a tool used to design the most effective business model. Aspiring entrepreneurs also learn about the importance of developing a great pitch and how to do this.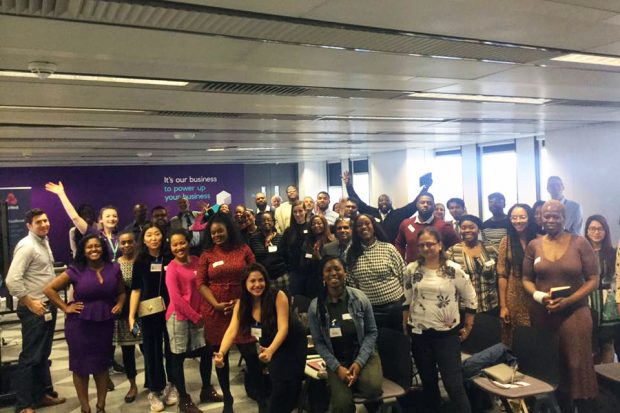 The digital modules further solidify the aspiring entrepreneurs' knowledge by guiding them through validating their business idea, building a growth mindset and the all important focusing on the finances.
Entrepreneurs on the pre-accelerator also have access to the monthly themed networking events hosted by the hubs Entrepreneur Development Manager. Experts are invited in to cover a broad range of topics including marketing and PR, and becoming funding or investor ready, to name a few.
Victor Nwoji, co-founder of Wavy Beauty who joined the BAME pre-accelerator programme said:
The programme has helped me to identify what my USP is, and has helped me become more focused. I previously thought I had a good pitch deck but then when I worked through the digital modules, the information they contained helped me to re-strategise and develop my pitch again.
The co-founders of Wavy Beauty have since applied and been successful in securing a place on the NatWest Entrepreneur Accelerator in Brighton. They joined the latest cohort at the beginning of October and second co-founder Toby Moneke is already seeing benefits from being on the Accelerator:
I would say that being accepted on the Accelerator programme has been the highlight of my entrepreneur journey so far. I've been able to connect with like minded entrepreneurs and have improved my pitch and business model.

I would definitely recommend any entrepreneur on their journey to apply for the Accelerator.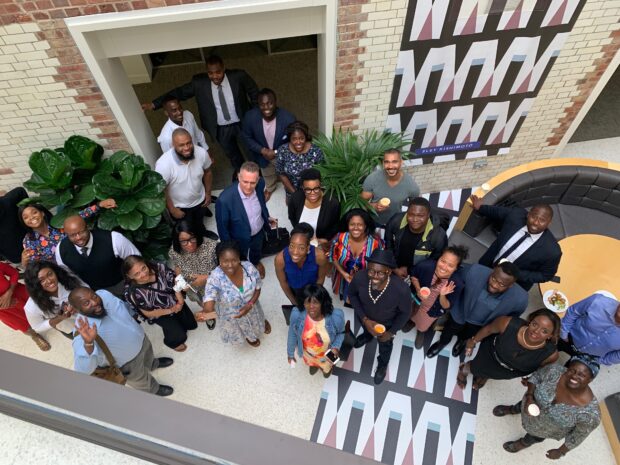 What else is on offer
If you have an established business that you are looking to grow or scale you can apply to be on our 6 month Entrepreneur Accelerator programme which offers robust support to business owners including, coaching, mentoring as well as being welcomed into our hubs where you can access desk space and so much more. We currently have hubs in 12 of our major cities in the UK.
We've been aiming to become more than a provider of financial services and for the past 4 years have delivered educational networking events aimed at supporting business owners to build their connections. This has been done through our Business Growth Enablers whose role it is to support our customers by connecting them with the support and advice they need.
For female entrepreneurs we also have our Women in Business programme which offers support via our Women in Business specialists who can offer tailored support as well as the myriad of female focussed networking events our colleagues host.
We're very happy to support business owners from diverse backgrounds as the more businesses that start up, grow and scale, will be invaluable to boosting the UK economy and therefore beneficial for us all.
To keep in touch, sign up to email updates from this blog or follow us on Twitter.