With Halloween just around the corner, people across the UK are starting to get into the 'Spooktober' mood. Whether it's going out to fancy dress parties, carving pumpkins or even sitting down to watch Pennywise the Dancing Clown in the latest film adaptation of Stephen King's horror novel 'It', there are plenty of ways to get excited for the occasion.
For many, October is scary enough without having to think about what your future holds.
A visit to a clairvoyant may seem appropriate at this time of year, and we would all benefit from knowing the future. Imagine being able to predict the next big business trend or knowing that your new company will be the next Apple or Amazon.
Sadly, most predictions do not come true.
But that's where our #GetBizzy campaign comes in. Whether you've just left school and don't know what to do next, or perhaps you're approaching the end of your degree and plan on launching a business, we want to help inspire you to take your business goals to the next level.
Here are a few of our top tricks and treats which will help you sink your teeth into the world of business and reach your entrepreneurship goals.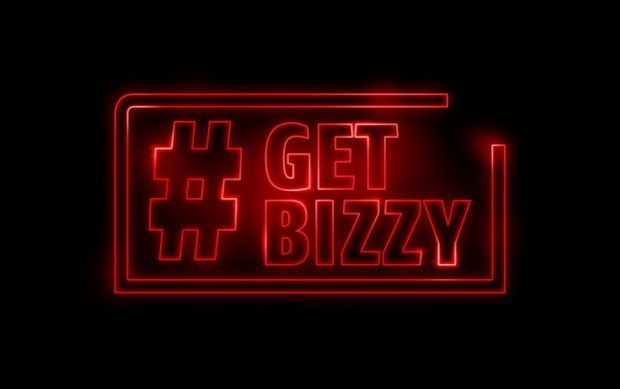 Trick: business structures
The first trick if you're thinking of starting a company is to choose the right business structure.
Are you going to be a sole proprietor, partnership, limited liability partnership or a limited company? Each have their own pros and cons.
For example, starting out as a sole trader is a popular choice because it's quick and easy to set up with minimal costs. On the other hand, becoming a limited company can bring increased tax-efficiency, limited liability and may also give you more of a professional edge by showing everyone that you're a legitimate setup.
Many businesses change their structure as they expand and grow, so it's worth looking into the options available to you. If you're unsure of how to grow your business, there are plenty of organisations that can help you with this.
Treat: free advice
There's lots of free advice available to help you make decisions, like this short video from the Business Support Helpline.
Looking for local business networks to join is another great way of getting advice from people who have 'been there, done that'. And if you need advice on specialist topics like funding, there are funding bodies that specifically have schemes available for budding entrepreneurs to use.
The Development Bank of Wales wrote a great article for our blog on how they help young entrepreneurs to start up, strengthen and grow their businesses.
Trick: business skills
Jack of all trades, master of none. When it comes to running your own business, it's not all plain sailing.
You're going to need a wide range of business skills and juggle lots of responsibilities. From running the show and marketing your goods or services, to dealing with customers and (importantly) preparing your financial accounts.
Budgeting, IT skills, telephone techniques - the list is endless. Knowing the basics and polishing certain skills can help you be a better entrepreneur.
Treat: business plan
A business plan is a written document that sets out your company goals, objectives and the strategies you'll use to achieve growth.
These are crucial to the success of any business. Not only do they provide a clear path for you to follow, but they also help you keep track of your goals and allow you to make changes if necessary.
If you're a business hoping to secure investment from funding bodies or other entrepreneurs, you'll need to have a business plan to convince them that you are worth their time and money. It's a competitive market – thousands of businesses vie for the attention of investors across the UK every day, so if you want them to choose you, you need to give them a good enough reason.
There are many resources and organisations which you can use to create a business plan, including:
Trick: dealing with legalities
Ok, we get it – this is not exactly the most exciting part of being an entrepreneur. But it's a crucial part of being a business owner.
It's always a good idea to research the legal requirements you'll need to meet and keep up-to-date on. And if you're unclear, you can always speak to the experts at the Business Support Helpline.
There are plenty of legalities to consider, but here are a few of the obvious ones.
Licences
Do you need any licences? Certain aspects of your business may need a licence, like if you're planning to sell food or alcohol.
Use the licence finder on GOV.UK to find out what licenses you may need.
Insurance
You'll need to think about what insurance you need for your business.
For example, you might need insurance for valuable goods, or public liability insurance. And cyber liability insurance might be worth considering, especially in an ever-growing digital world.
If you're planning to employ staff, you'll need employers' liability insurance. It's compulsory if you have a workforce.
You could be fined £2,500 for every day you're not insured. Just think of what you could spend that money on instead!
You can find more information about employing staff on GOV.UK.
The taxman
When you're running your own business, it's almost a certainty that you'll have to pay tax at some point.
Depending on your structure, earnings and profits, you'll need to consider what is applicable to your business. Income tax, national insurance, corporation tax, VAT and business rates may be payable.
If you're in any doubt about what taxes your business might be subject to and when you might have to pay them, you should speak to your accountant or contact HMRC for help.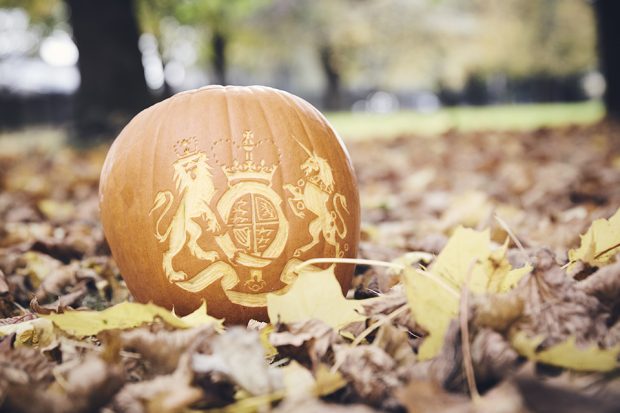 Don't leave starting a business to chance. It might seem a bit scary in the beginning, but with some research and expert advice, you can make your dreams of becoming an entrepreneur a reality.
To keep in touch, sign up to email updates from this blog or follow us on Twitter.