The activity of Young Enterprise Scotland (YES) has never been so important.
Political, economic, social and technological developments are shaping the landscape that young people in Scotland will look to for their future work and life ambitions.
For many of the tens of thousands of young people who are YES alumni, the skills that they have developed through participation in the YES programmes, have been the foundation blocks to develop their careers.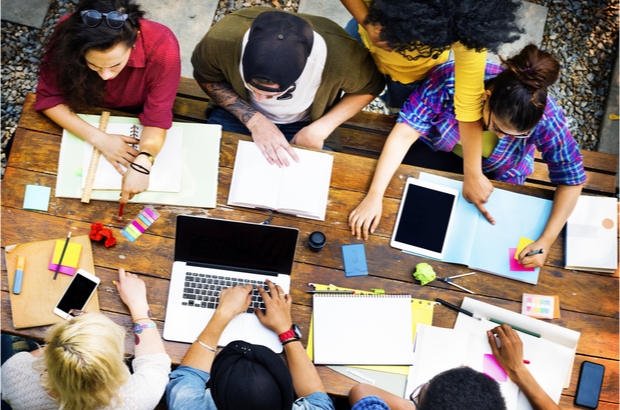 I meet many YES alumni. Any speaking opportunity that I'm given always opens with questions about who knows what we do, who has taken part in our school activities and what did it do for you?
After 5 years of asking, and after 8 years of being a volunteer with YES, the answers come back with a remarkable consistency.
What we do
For so many, as well as providing an understanding of how business functions, YES has helped to develop critical career skills. These skills include, but are not limited to:
resilience
initiative
confidence
problem-solving
teamwork
It does not matter what sector you choose as your area of work. If you have developed these 'meta' skills, mix them with a passion for what you do and learn any specific sectoral skills, then you have a recipe for work and life success.
I'm confident that we're entering a very positive phase for Scotland and the development of our greatest asset - our young people.
I see a growing recognition of the value of these meta skills. They're gaining greater prominence across education and there's growing discussion about how these attributes are the ones they need in the workforce of today and in the future.
YES has been delivering enterprise activity in schools, colleges and community settings as a charity since 1992. So we know a thing or 2 about what works and what does not.
We know that young people learn in many ways. By engaging young people in programmes and delivering in partnership with schools, us and others from the third sector, can make a significant contribution to the future life and work opportunities for young people.
Our programmes
Our activity is all based on a 'learning by doing' model. Whether that is a one-day programme in Primary, a one-month programme for young people where they run a business starting with a 'tenner', or whether it is the Company Programme aimed at S5 to S6 students.
The Company Programme is the longest standing and most well known in the stable of programmes we offer.
The programme provides a real-life learning opportunity, introducing young people to the realities of the world of work. Students set up and run their own student company, making all decisions about their business. From deciding on the company name and product, to managing its finances.
Students sell to the public with pop up shops at YE Trade Fairs and on YE Market Place, the dedicated online sales platform. Participants gain the practical business experience, adaptability, entrepreneurial mindset and employability skills needed to secure successful futures.
This is how we're preparing the workforce of the future – developing adaptability, an entrepreneurial mind-set and employability skills that will stand the test of time and resilience.
The Company Programme not only supports learning the application of practical skills but provides interesting and relevant content to include in applications to education and training providers or future employers.
A success story
One of the companies formed through the Company Programme in 2018 to 2019, where there has been great impact on the young people as well as the community beyond, is Idiom from Dumfries.
The Idiom Adventure started in 2018, as a Young Enterprise Company based in a Dumfries and Galloway High School.
From there Idiom grew to become a nationally recognised company, with the aim of promoting the vast tourism and hospitality experiences Scotland has to offer.
This has now progressed to the Idiom Initiative which is a learning and teaching programme designed to encourage entrepreneurship and creative thinking in primary schools. 750 pupils have benefitted from the Idiom Initiative through over 150 hours of volunteering by the Idiom team.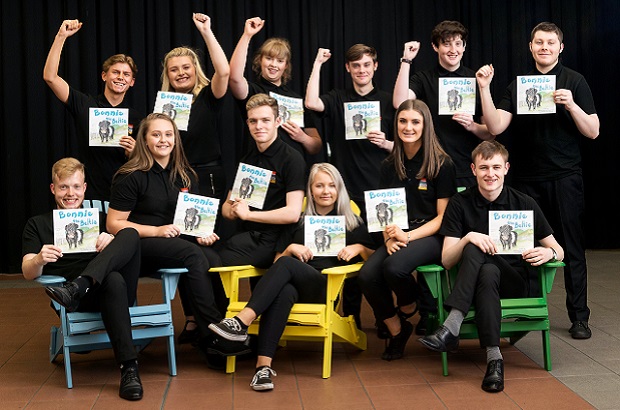 Gaining recognition
YES have always known the skills development capacity of the Company Programme. But we never had any way of demonstrating it in a format recognised easily by employers and further education providers. That was, until now!
The Company Programme now sits at Scottish Credit and Qualifications Framework (SCQF) Level 6, with between 26 and 30 Credit Points. This means that students' hard work and entrepreneurial drive will be even more easily recognised by future education providers and employers.
Level 6 is the same level as a Higher, which will be widely recognised by employers and educators alike.
This credit rating is a game changer for YES.
The schools will get recognition for the young people's qualification and more importantly, so will the young people themselves, as they prepare to thrive in the world of work.
Our #GetBizzy campaign was created to help inspire the UK's next generation of young entrepreneurs. We want to make sure 16-24 year olds are aware of who we are, what we do and how our tools and resources can help them take their business ideas to the next level.