Happy Chinese New Year.
Welcome to the year of the rat.
The rat is the first in the 12-year Chinese zodiac cycle.
I am a rat. A metal rat to be exact. Some of the traits of a metal rat are being eloquent, positive and motivated. We have extremely high taste and are possessive and stubborn, so we'll stick to one thing once we think it's right. Rats make good business people, bankers and accountants.
Metal rats have excellent luck in wealth and they are good at managing money matters. Maybe this is why they make good accountants. So apart from checking if your accountant is a rat, what else should you be looking for?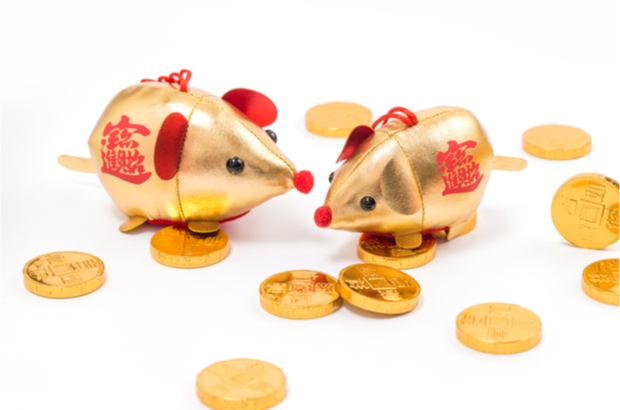 Do you need an accountant for your small business?
If you're confident in your ability to deal with your business finances, it's possible to prepare and file your accounts yourself.
Company accounts are due every year regardless of whether a company is active or dormant. You must register them at Companies House within 9 months of the accounting reference date (ARD). This is usually the anniversary of the last calendar day of the month your company was registered.
Example
If your company was incorporated on 6 April 2018, its first ARD would be 30 April 2019 - and 30 April for every year after.
You can check the due date of your company online.
What an accountant can do for your business
If you run a small business or you're self-employed, having an accountant can bring some advantages.
Having an accountant frees up your time so you can focus on your business. An accountant can handle key functions such as bookkeeping, and filing your company and HMRC returns on time.
As your business grows, your accountant's input will become more significant, covering essential areas like:
financial reporting
compliance
payroll
tax efficiency
business planning
An accountant can also save you money in many areas by increasing tax efficiency and improving cash flow. They can provide invaluable general support by offering general business advice, discussing your ideas and future growth plans.
Above all, a good accountant provides you with the reliable financial information you need to make key decisions.
Is this accountant right for you?
Personality is key in any relationship, so it's worth meeting your accountant in person before engaging their services. You'll be working closely together, so a personal connection is important.
Ask about their range of services to make sure they can meet all your needs.
It's also good practice to talk about qualifications and experience. Are they qualified through one of the recognised UK bodies? There are many professional bodies all of which require their members to have the necessary training and skills.
Accountants will offer different packages.
For example, you may want to pay an accountant monthly for their services. This means that they deal with all your finances. Alternatively, they may charge you by the hour.
You can choose the most suitable option depending on how heavily you want your accountant involved.
One-person band, small firm or larger firm
Is the size of your accounting firm right for your needs? Broadly speaking, you should match like with like.
If you're a contractor, sole trader or micro company, then a small firm might suit you best. But if you're a fast-growing start-up with a big vision, you might be looking for a larger sized firm to match.
The location of your accountant
It does not matter too much where your accountant is based, as most work can be done remotely. But regular face-to-face meetings are valuable and can be much more productive.
A face-to-face meeting allows you to discuss your business in broader terms and may spark creativity. So, it's an advantage to be within travelling distance to your accountant as you can visit in person.
If you want to use an accountant, choosing the right one is very important for your business. They do not have to be a rat, but according to the Chinese zodiac, it could help.