The UK has seen great progress in terms of gender equality at work. Women now hold one in three board positions at Britain's biggest companies. Furthermore, the gender pay gap fell between 2018 and 2019 and continues to decline, according to the ONS. 
As I look back on my career in the Civil Service, it's clear we've made huge leaps. While the public sector has always been strong on equality, there was still an insidious acceptance of sexual harassment when I began working. This has all but gone. 
There was also an expectation that women who wanted to get on would visibly and publicly put work first. Any hint of family commitments or needing to leave early for caring responsibilities was a sign of weakness and therefore a reason not to promote a woman. And when I had my first child, someone actually said to me, "you'll not be interested in promotion anymore, will you?"  
Thanks to an increasingly progressive workplace and a willingness to step up, I went on to raise 3 children – mainly as a single mum – and rose from an administration role to be Chief Executive of a major government body.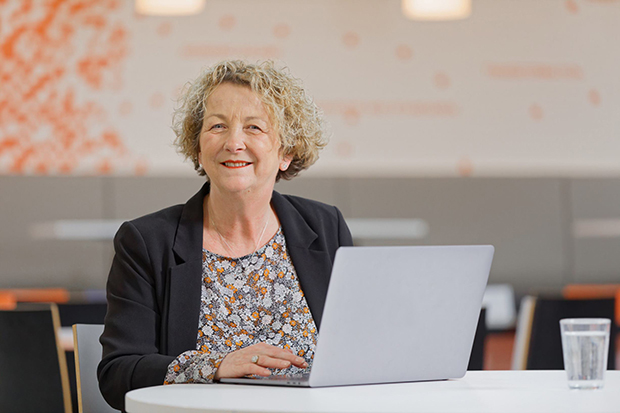 As my experience shows, the workplace has certainly become fairer for women. But we should not assume we've fixed it. By no means is it "done". In fact, scratch under the surface and the UK has fallen 6 places down the global rankings for gender equality, from the 15th most equal nation in the world to 21st. 
Businesses often feel they've ticked a few boxes and can move on to solving the next big inequality.  
There are lots of important equality issues that deserve a lot of attention. But this does not mean we can forget about other burning injustices because some policies have been drawn up and a few more women are on the board.  
Organisational responsibilities
It's every business' duty to set an example; to put gender equality at the heart of everything they do and to continue doing so regardless of how ingrained it may feel. 
To achieve this, businesses need to take a few key steps. Firstly, a commitment to gender equality needs to come from the top. We've always made sure this is the case at Companies House. Women can see people like them in leadership roles – leading true to their own style. Without trying to live up to an alpha, macho boss persona.  
Leadership priorities
These are the building blocks that businesses across the UK need to consider from an organisation-wide perspective. Specifically for leaders, I would say there are 3 key things they need to think about.  
Number one is data. You need to know the numbers. After all, you'll have to report some of them.
Do not let preconceptions rule your decisions. Look at the statistics – and the stories behind them. Consider how people feel. Who applies for jobs and why. Who is acting in a certain way and what impact that has. Only by being armed with this – especially in larger organisations – can you understand what's needed.  
The second issue is visibility at a grass-roots level. You need to walk the walk as well as talk the talk. I make sure that I connect with people throughout Companies House on a one to one basis so I can understand the challenges they face.
I talk about diversity in many forums and say the same things repeatedly. I make sure the message is heard. I tell the story of my career and try to show that others can do the same if they want.  
The last is creating an environment where people can bring their whole selves to work. Allowing people to be who they are – regardless of what that means. Allow people to be mothers. Allow them to be out and proud. Allow them to be happily single. Allow them to be exactly who they are and let them know it's welcomed and celebrated. Because happy people who feel welcomed are more effective. Nevertheless, do allow space to challenge behaviour that might have a negative impact on others. Even the little things. 
In summary, as we celebrate International Women's Day, we need to remember that inequality will never be fixed unless we continuously work at it. We need to make a constant effort, because even the most forward thinking and acting organisation can move backwards if it believes it's solved a problem before it really has.
And for those businesses who might still be on the starting blocks, you know what to do. The world's watching. And judging.   
To celebrate International Women's Day, we're showcasing and promoting organisations across the UK that are championing women in business and leadership.
Companies House is committed to supporting equality and diversity both within the organisation and the wider UK business community. Our diversity and inclusion campaign celebrates diversity in business and ensures people from a range of groups are encouraged to bring their whole selves to work.
Keep up to date with the latest stories from the campaign on our blog and social media channels.