My name is Ceri Witchard, I'm the newest director here at Companies House. Find out about recent projects, challenges faced and what's next for Companies House.
Roles and background
As well as being the Director of Strategy, Policy and Communications at Companies House, I'm also the Regulator for Community Interest Companies (CICs), a role which is independent from Companies House.
Before joining Companies House I had spent 17 years at the Intellectual Property Office (IPO), undertaking a variety of roles and understanding the IP world very well. The last 10 months has been a steep learning curve. However, my last role at IPO had been in business support, so I have a good understanding of what companies need when they interact with government, which has been very helpful.
Highlights so far
In May, Companies House hosted the first ever joint conference of the European Commerce Registers' Forum and Corporate Registers Forum. This was an opportunity to share our views on transparency and our plans for including information on beneficial ownership on our register, as well as learning from other countries who face similar challenges. We welcomed over 250 guests from other registries from all around the world to City Hall. This was my first chance to meet so many colleagues from other countries and it was clear to me that the UK registry has a great reputation internationally.
When I arrived at Companies House the focus was on the implementation of the Small Business Enterprise and Employment Act (SBEEA). The changes affected every single limited company in the UK. Every company would now have to file confirmation statements, including details of their beneficial owners. They would no longer be filing the old, familiar annual return. This meant developing entirely new online services for all our customers. I have to say this made me slightly nervous!
Major changes like these, involving policy, legal, digital and process changes are always challenging. Could we get it all done in time for a seamless transition for our customers? Well, on the 30 June the law changed and we were ready to go. We had people in the office overnight, switching our systems over and testing each step was working as expected. The changeover was one of the smoothest I've ever seen.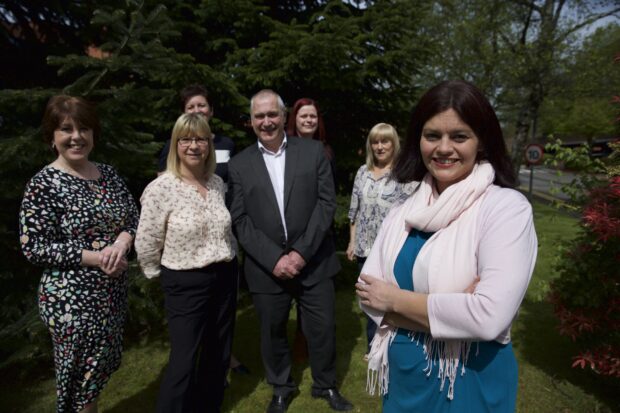 Upcoming work
We may have just completed the project to introduce SBEEA, but there's still plenty to do. We know that there are some elements of the new system that are not perfect. We will be working to improve these.
We'll also be introducing a new streamlined company registration service. This will be a joint service with HMRC, allowing customers to register for corporation tax as they incorporate their company.
Then there is continual development of our online services. At the moment there are some types of accounts that can't be filed online. By the end of the financial year we're aiming for all our customers to be able to file their accounts online. This is really important. Online filing is quicker, more efficient and more secure. Currently around three quarters of customers file accounts online, we want to get this figure close to 100%.
We will also be making more of our less frequently used services available online. In one area close to my heart as the CIC regulator we'll also be introducing online options for CICs. At the moment CICs still have to incorporate and file documents on paper. The number of CICs is small, with just 12,000 on the register. But these are social enterprises and the option to file digitally will make a difference in this important sector.
Future plans
In the longer term, we will be thinking about how Companies House can best support the UK economy. This means thinking about where we can link better with other parts of government, and how the company register can support corporate transparency. It might see the register expanding to include a wider range of company information.
My first few months here have shown me that I have joined a great organisation. One that has a strong reputation across the globe, can implement major change successfully, and focus on what customers really need.
Whatever the future holds I am confident that Companies House will continue to build on its strengths and I am looking forward to being a part of that future.