Find out about the benefits of taking part in one of our webinars, and future topics we'll be covering in 2017.
My name is Tanya Peake, I'm a member of the business outreach team. I've been involved in communicating with company directors for over 15 years. Along with my colleagues, I have travelled the length and breadth of the UK.
When I first started this job my personal situation was very different. I was single and didn't have to worry about anyone but me. Fifteen years on and I'm a wife and a mother to 2 beautiful little girls. Suddenly the travelling here and there has become a bit of a burden, so imagine my joy when I was asked to start working on webinars.
I was tasked with taking what we do so well in person and turning it into an engaging and informative webinar. But how do you take a 2-hour presentation and turn it into a 30-minute online session? Well, you start from scratch and create multiple purpose built versions. New slides, new script, and a new presentation style (not talking to faces in front of you is an odd experience!).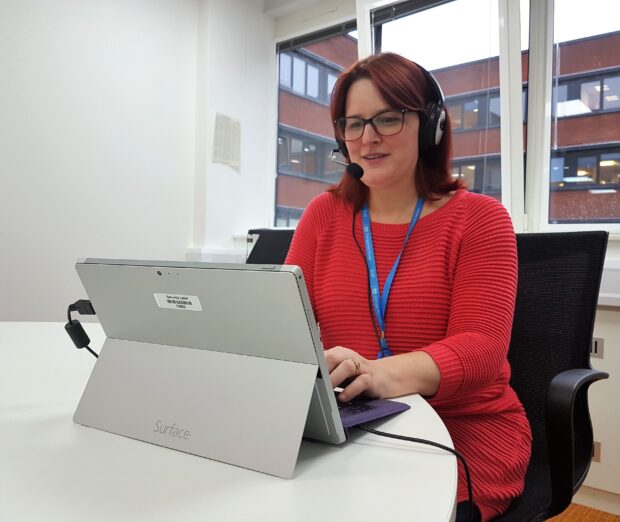 We're working hard to create what we hope will be a series of useful and relevant webinars. We've already begun with a series of first time director online seminars and received lots of positive feedback, such as this comment from a promo on LinkedIn:
I did this last week, it only takes half an hour out of your day but well worth it!
Drawing on the success of the first time director sessions, future topics are likely to include: starting a limited company; common reasons for rejected submissions; community interest companies; limited liability partnerships. We even hope to host a series of Welsh medium webinars.
In 30 minutes webinar viewers will receive a wealth of information about Companies House straight from the source, and the chance to post questions online and receive answers in real time. Also, there'll be online recordings made available after the event for you to listen back to at your convenience.
We'll be hosting our webinars sporadically through the year on different times and days so there should be a session to suit everyone's needs. Keep checking our events calendar for a list of topics, dates and times. Our first one this year is 15 February, you can book your place. We also have a mortgage digital filing online session in March, so sign up if you want to find out more about mortgage digital filing.