Our guidance is some of the most complex information the website content design team works on. Many pages are misunderstood, criticised for being too legal, irrelevant or boring. Sentences are too lengthy, words are too complex, use management speak, legal jargon and acronyms. This goes against the GOV.UK style guide, and is hard to read. Some people find it impossible to follow, and it's not useful to our users.
Writing government content is very different from a few years ago. As a content designer, I choose the best words to explain what you need to know. The use of plain English does not lose the original message, but actually opens up government information to everyone.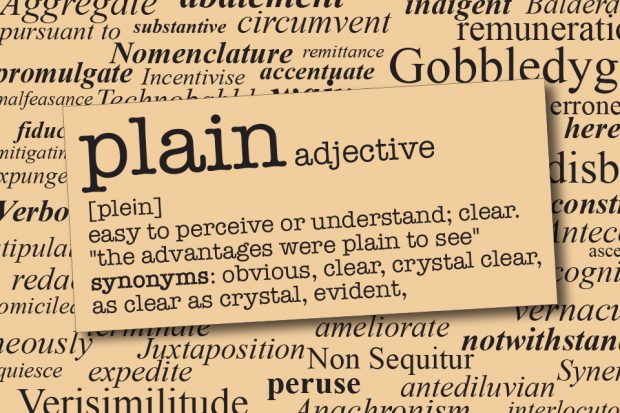 In a 2012 study by Christopher Trudeau, 80% of the people who responded preferred sentences written in plain English. The more complicated the issue, the more they preferred to read simpler language. It also found that people with specialist knowledge had an even greater preference for plain English. This is because those with the highest literacy levels and the greatest expertise tend to have the most to read. They do not have the time to wade through pages of dry, complicated content.
We write in a more inclusive way these days. In the UK, 1 in 6 adults has difficulties reading and 10% of the UK population have dyslexia. I always write content with these users in mind. If I did not, our service would not be meeting user needs.
Blogs on best practice:
In government, the way we use words can carry great significance. With guidance written in plain English and with the end user in mind, we make sure everyone understands the information. That's why, as a content designer, I 'pair write' with subject matter experts. This creates content that's accurate and understandable.
As a team we're now looking at all of our guidance. We want to make life easier for GOV.UK users. We're changing complex language and jargon into plain English, cutting down long documents and communicating clear messages without losing any of the meaning. We use the GOV.UK style guide and pay close attention to the words to avoid list. These words are vague and confusing, but widely used in guidance documents. These changes will increase the chance of guidance being read and understood.
We want you to understand what we're saying. That's important because you don't interact with us as a hobby, you have to interact with us. So we should make your experience as simple as possible. You want clear and easy to understand guidance. By applying intelligent content design, 'pair writing' and writing in plain English is a good thing for everyone.