As a single woman, I've decided to dip my toe into the online dating waters. I remember how it used to be. Meeting a guy on a night out, setting up a date with each other. Waiting outside the cinema, hoping that he'll turn up and that you'll recognise each other.
I tell you what, it's all changed these days. Everything's done online, and you're judged by the left or right swipe of a lad's finger. Then there's the whole, 'will you ever meet?' issue. Seems like a lot of guys out there are just looking to rack up multiple pen pals.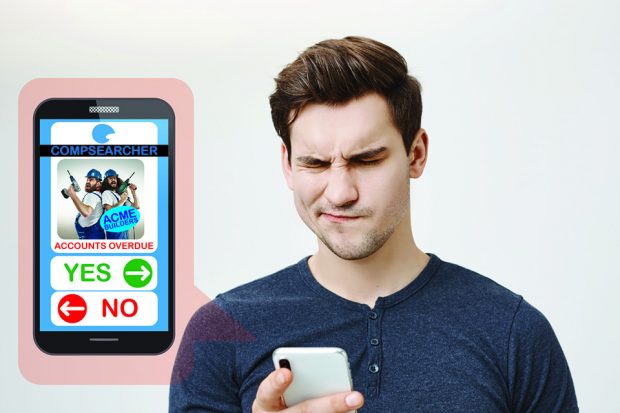 Everything's so mysterious these days. Are they really who they say they are? Is this really Chris from Cardiff, single, 6ft 2 with killer abs? Or, is he Chris from Cardiff, married with 3 kids and a bit of a beer belly?
It's a big risk taking these guys at face value. I mitigate risk by doing my homework. In the days of social media, there aren't many places to hide. Facebook, Twitter, Instagram are all ways of carrying out due diligence. If he's a fake or a phoney, I'll soon work it out. I've two children and I need to protect them, as well as my heart. Before I leap into anything, I need to be sure it's a wise investment of my time.
The same can be said in business. Why would you get into a relationship with someone without doing your research first? We've all seen the consumer affairs programmes. It started off well, but then they ran off with all your money. They did half a job and vanished.
Have you got someone coming to do work on your house? Are you going for a job with a new company? Are you about to invest a sizeable amount of your money into an exciting, not-to-be-missed venture with a company?
Do not go into this blindly. This is your future, your money, your life you're putting on the line. Use Companies House Service (CHS) to find out if you're going down the right path. It's totally free, what have you got to lose? Look into the company and the directors. Does anything you see give you a bad feeling in your tummy? Does it make you excited to see how well this could work out for you? Do you think that this is a good investment for you?
CHS allows you to look for a company or a person. You can check to see if someone is a disqualified director. You can view any public information that has been sent to us. You can follow a company, effectively being alerted every time they send us information.
If it's your company, you can make sure that you give the best impression possible to potential suitors. Keep your information up to date by filing certain pieces of information through CHS - with many more useful features still to come.
Make sure when you're courting, whether in love or in business, that you know what you're getting into. Aim for the path of happiness, not misery.