Have you noticed how many successful companies are named after the owners, or contain variations of their names? Take everyone's favourite bakery, Greggs. Over 70 years ago, John Gregg started out delivering eggs to households in Newcastle. Opening his first shop in Gosforth some 10 years later, our love of cakes and pastries, has seen the company grow with over 1,800 Greggs outlets nationwide.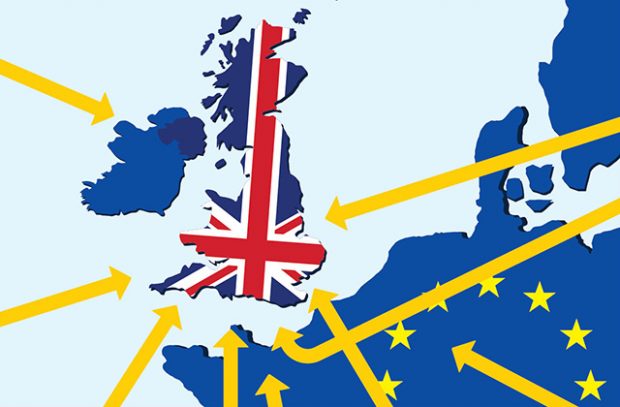 My gym-going colleagues, (mostly female, now that's not being sexist, it's just that most of my male colleagues are follically challenged), can't help singing the praises of the new Dyson hair dryer. Not only does it dry their hair quickly and efficiently, but it looks great as well. Founded in 1987 by Sir James Dyson, Dyson Limited have established themselves as a global technology company.
And, of course, McDonalds. Founded by Dick and Mac McDonald back in 1948, the restaurant chain have grown into an international company with outlets in over 100 countries. With its first UK restaurant opening in Woolwich in 1974, the "Big Mac" celebrates its 50th anniversary this year. But remember. Don't ask for a quarter pounder in France.
Other companies are more creative, using acronyms, abbreviations, combinations and initials. I think most people will be familiar with IKEA, and that the name is a combination of the founder's initials, Ingvar Kamprad, together with the first letters of Elmtaryd (E) and Agunnaryd (A), the farm and village where he grew up. Opening the first showroom in Sweden in 1953, IKEA came to the UK in 1987 bringing it's unique range of furniture and products to Manchester.
Dating back to 1913 when Anna Albrecht opened a small food store in Essen in Germany, ALDI, a combination of Albrecht and Discount, expanded into the UK in 1990 and is now a familiar sight on the high street taking on the larger supermarkets.
The fact that an overseas company is carrying on business in the UK does not automatically mean that it has to register with Companies House. Registration of an overseas company is only required when it has some degree of physical presence in the UK (such as a place of business or branch) through which it carries on business.
To register, you must provide the following information:
a completed form OS IN01
the standard registration fee of £20
If the company is registering its first UK establishment, it must also send us the following additional documents:
a certified copy of the company's constitutional documents (e.g. charter, statute, memorandum and articles of association etc) with a certified translation in English if the original is in a language other than English
a copy of the company's latest set of accounts (with a certified translation in English if the original is in a language other than English) if an overseas company is required to prepare and deliver accounts under parent law. There are different accounting requirements depending on whether the company was incorporated in an EEA or non-EEA state.
You may register an overseas company using its corporate name (its name under the law of the country of incorporation), or an alternative name under which it proposes to carry on business in the UK.
Once registered, most overseas companies will be required to send accounting documents, but this depends on the following circumstances;
whether the company is required to prepare and disclose accounting documents under parent law (the law of the country in which the company is incorporated)
if it's required to prepare and disclose accounting documents under parent law, is it an EEA company? An EEA company is an overseas company governed by the law of a country or territory in the European Economic Area (EEA)
Failure to deliver the accounting documents and accompanying statement by the due date is a criminal offence.
For further information and guidance on registering an overseas company, visit our website or download the pdf Overseas companies registered in the UK.
To keep in touch, sign up to email updates from this blog, or follow us on Twitter.