Hi, Dave here again.
If, like me, you're one of the thousands of people looking to escape the dreary British weather this summer in search of warmer climes, you'll know there's quite a lot of preparation that takes place before jetting off. I'm not just talking about making sure you've got your sunscreen, passport and scuba gear packed – its equally as important to make sure you've sorted all your business matters too.
Fortunately, I've got a very handy toolkit which makes it easier for directors and business owners to file their accounts online and on time over the summer holiday season.
One of my favourite tools is the Companies House email reminder service (which we'll come onto a little later). But first, here's a quick holiday checklist for you to follow before venturing on your travels.
Renew your passport
There's nothing worse than turning up at the airport and realising that your passport is out of date. Luckily, you can avoid this by renewing your passport online before heading abroad.
Book your annual leave
Requesting leave is something we all must do, regardless of our job title. But the amount of leave you're entitled to may differ depending on the company you work for.
When requesting your annual leave, make sure you give plenty of notice. If you can't remember how much time off you're entitled to, you can calculate it here.
Pause your regular deliveries
Don't let your unopened milk bottles and unread newspapers mount up on your porch while you're on holiday. We all have a responsibility to reduce waste and find more sustainable ways of living, so don't forget to cancel your deliveries while you're away.
Set your alarm
Thankfully I've never missed a flight but remembering to set my alarm is an easily forgotten task. I often find it useful to write a list of timings before setting all my alarms so my holiday runs smoothly from start to finish.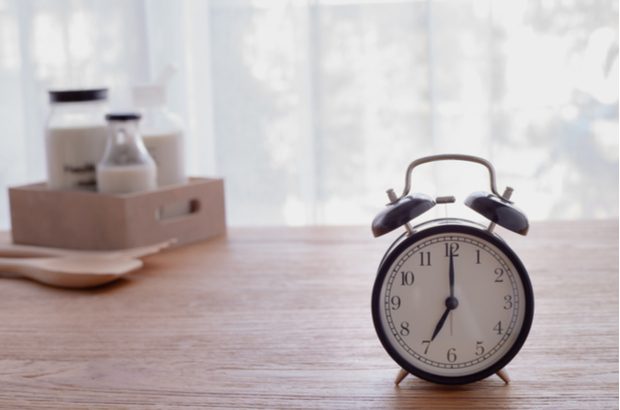 Set your reminders
Remembering to set your alarm is one thing, but it's just as important to be reminded about crucial dates coming up so that you're not caught out on your return.
When I'm on my scuba diving trips, the last thing on my mind is work – after all, I'm on holiday! But that's where email reminders come in handy. If you're a director, you're responsible for making sure company accounts are filed on time. Our email reminder service is a simple and free tool for you to use.
You may be a creature of habit and prefer paper reminders, but Companies House intend to withdraw paper reminders in the future in a bid to become a fully-digital organisation. So why not make the change now?
There are so many benefits to using email reminders, including being able to:
choose 4 people to receive a reminder (such as your accountant)
file your document immediately using the link sent to you in the reminder
receive reminders more conveniently
From hairdressers and breweries, to bakers and manufacturers, I'd recommend all companies register for the email reminder service. Not only is it more environmentally friendly but it seems that businesses who switch to email reminders are more likely to file on time. As a result, they're less likely to get a penalty for filing their company's accounts late. What's not to love about that?
Whether you're skiing in the Alps, walking on the downs or scuba diving in Skiathos, as long have you access to your emails, you'll be reminded when your company's accounts are due.
Crikey, is that the time? I've got a plane to catch! Happy holidays everyone and remember: don't get caught out by late filing charges.
Sign up to email reminders
It only takes a few minutes to sign up to our free email reminder service.
Sign in to the Companies House online filing service.
Select 'Activate e-reminders' from your company overview screen.
Click 'Add an email address'.
Enter your email address (a maximum of 4 for each company).
Click the link in the email from Companies House to validate your email address.
Agree to the terms of operation.
We'll send you an email when you have successfully joined the reminder service.