I'm a Government Communications Service (GCS) Intern and I'm currently 4 weeks into my 12-week placement here at Companies House. 
A bit about me. I'm from Somerset and currently a history student at Cardiff University. I've just finished my second year, so I have just one more to go until I graduate.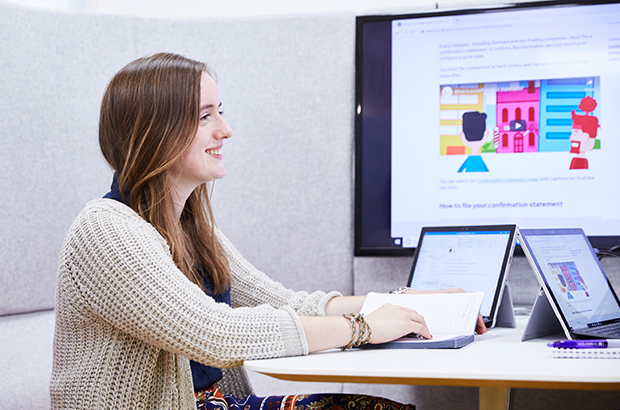 I applied for the GCS Internship back in February. The main appeal of the internship was that it offered the opportunity to work on key changes in government, and across a wide range of communications disciplines. 
I've always wanted to get into government. Since my year 10 work experience in my local town council, in fact. But it's only now I'm realising how many options there are and all the benefits of working in the Civil Service.  
Diving straight in
My first week was an eye-opener. It's my first time working in such a large building and I quickly realised I wasn't going to remember everyone's name.  
But I made a good start by learning the communication team's names. Everyone was very friendly and welcomed me into the team. My line manager and the other members of the team showed me the ropes and explained how they plan and carry out campaigns.  
One highlight from the week was meeting Martin Swain, Director of Policy, Strategy and Planning. Martin discussed his career in Welsh Government and offered me some tips for starting in the Civil Service, which was both helpful and inspiring. 
As I mentioned earlier, I really wanted to see the changes in government happening. Luckily, I started my internship at the right time. In May, together with Companies House, the Department for Business, Energy and Industrial Strategy (BEIS) published a wide-ranging consultation on corporate transparency and register reform. It included proposals to enhance the role of Companies House, increase the transparency of UK corporate entities and help combat economic crime. This was a critical campaign for the team as we promoted the consultation and worked with our policy colleagues to encourage key stakeholders and the general public to share their opinion on the proposed changes.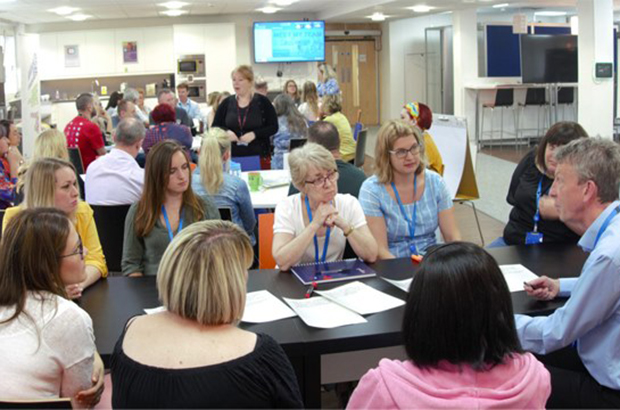 We used a range of creative content to promote the consultation, such as social posts, animations and blogs. I even had a part to play in this, creating a video to promote our podcast with Head of Policy, Alex Walters. 
I'm excited to see the next stage of the consultation, which will be to review and analyse the comments we received. 
Curry, cake and diversity
Weird combo I know, but 3 of my favourite things!  
By week 2 I had worked out how to get around the building, learning the tricks to open each door and, most importantly, how to get to the canteen.  
I experienced the joys of Thursday curry club and the somewhat endless supply of cake and biscuits circulating the building. 
One fact I learnt at my induction was that there are regular bake sales in Companies House, as part of our work around corporate social responsibility.
I also had the opportunity to attend a meeting with Chwarae Teg, Wales's leading gender equality charity. We met with them to review some of our channels and spoke about how using gender-neutral language in recruitment campaigns and communications would make sure we appeal to a more diverse range of people. It was great to hear that we're already doing great work in this area and making sure we're an inclusive and modern place to work. 
I've found Companies House to be a friendly and inspiring place to work. In particular, I'm empowered by the simple but encouraging message for staff to be 'adaptable, bold and curious'. This is made easy by my friendly colleagues who encourage me to get involved and answer my long list of questions.  
Launching my own campaign
By the time the third week came about I felt like I had a good understanding of communications at Companies House. I also wrote a blog post about young entrepreneurs for an upcoming campaign - a bit different to my usual history essays.  
Now the exciting stuff. My line manager, Jocelyn, set me my own campaign to manage! At least once a year, every company must confirm that their information held on the register is up to date and accurate. They do this by filing  a  confirmation statement. The aims of the campaign are to promote our updated guidance and highlight the requirement that all companies must file a confirmation statement.  
After speaking with colleagues in the analysis and corporate insight team, we found the compliance rate is already very high at 98%. So, instead of focusing on promoting compliance we decided to look at what issues customers might have when filing. We spoke to colleagues in customer services and got some great insight into common queries they received. 
From this, we selected 5 key messages to help clarify how and when to file confirmation statements. Using my creative thinking and communication skills, I was able to write up an OASIS plan (the GCS model used to plan campaigns) with Jocelyn.  
With our objectives and action plan in place, it's on to making some creative content – look out over the next few weeks for some new videos and blogs!
To round off the week I took an early train to London to attend a GCS course on creative campaigns. This was a fantastic opportunity for professional development as I learnt more about the OASIS model and discovered some fun tools for thinking creatively about campaigns.   
Until next time
As part of my internship, I'm taking part in a 'shadowing week' at other government departments. This means I'll be going on a tour of south Wales this week. I'll be visiting the Driver and Vehicle Licensing Agency (DVLA), Office for National Statistics (ONS) and the Office of the Secretary of State for Wales.  
If that wasn't already lots to do, I'll also be working on a joint webinar with HMRC next Monday, and will be helping to plan and produce content for our #GetBizzy campaign, which launches on 21 August.  
I've already learnt so much here, but I can't wait to develop my skills further as the weeks go on and try as much cake as I can! 
Look out for my next blog in a few weeks for an update on campaigns, travels and food.