As recruitment manager at Companies House, I'm often asked what it's like to work here, and what opportunities we have – especially in digital.
So, why work for Companies House?
As an organisation, we're building a culture in line with our values: 'Excellent standards and behaviours', 'Working as one' and 'Every achievement counts'.
In support of this, we ask our staff to be adaptable, bold and curious. In other words, we want people that can evolve with changes in technology, are brave enough to take managed risks, and have the desire to experiment and explore new ideas or ways of working.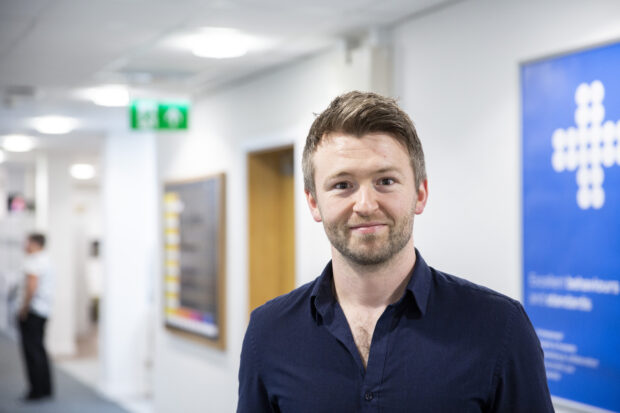 In digital, we're embarking on a really exciting transformation journey that will see us push forward with cloud technologies and microservices architecture. We've fully adopted working with Scrum and Agile methodologies and are at the forefront of adopting DevOps practices. This will make sure we're using the best means to deliver our services in the most efficient way we can.
As an employer, we offer a range of workplace benefits.
Innovation time
We encourage innovation. So, our digital colleagues are able to dedicate half a day each week for their own skills development, personal or group projects and exploring new technologies to further enhance their capabilities and those of the business.
Flexible working
We offer flexible working where you can work between 6am and 8pm with no core hours. You're able to accrue extra time and convert this into additional days off, without using your annual leave balance.
We also offer mobile working. Having a mobile device gives you the flexibility to work away from your desk, outside the office or at home.
Annual leave
You'll get 30 days annual leave (based on full time hours), all bank holidays and an extra day off for the Queen's birthday. We also have an onsite gym, free parking, great pension and many other benefits.
You can read more about these other benefits on the Companies House recruitment page.
The people
Finally, the biggest benefit of working here is the people and the culture. As someone that has only been here for just over a year, I can honestly say that you're made to feel welcome and part of a team from the moment you step foot in the building.
We have a strong social culture and more activity groups than I can count. We have:
a football team
karate club
yoga classes
a running club
a choir
weekly draws for Cardiff Blues or Cardiff City FC match tickets
If you have an interest outside of work, there'll be a group of like-minded people here.
How we recruit
In recent months, the Civil Service has modernised its approach to recruitment and implemented the Success Profiles framework to replace the old competency approach.
Success Profiles allows a more flexible and relevant method of assessment aligned with the requirements of the vacancy in terms of technical skills, experience, behaviours and strengths. The new approach is designed to provide a modernised style of assessment and ensure we put the right people in the right roles.
You can read more about the Success Profiles framework on GOV.UK.
How to apply
You can search for a job at Companies House on the civil service job site. You can browse our vacancies and create an account to set up email alerts for jobs that may interest you.
Over the next few months we'll be advertising a number of vacancies in our digital teams. These will include roles in product management, user research, interaction design, software development, testing, architecture, DevOps and infrastructure.
Located close to the city centre, our experts will be waiting to talk to you about our exciting digital strategy and the new roles available. Most importantly, you'll learn more about our culture and why we're a brilliant place to work.
Overall, I don't think you'll find many other organisations that offer the same level of flexibility and work-life balance that's on offer at Companies House. As a place to work, you'll be welcomed, supported and empowered to develop yourself, your skills and your career.