People outside of the business of forming and managing companies might not be fully aware of Companies House in detail, but we have a really critical role in driving confidence in UK business.
We do this by making sure that all registered businesses are in compliance with UK law. Is the company properly formed? Are there appointed directors who have not been disqualified? Are there accounts filed to show the trading status? All of these entries allow the public to have a more transparent view of registered companies. This means that if one organisation wants to do business with another, they can see the data on our register.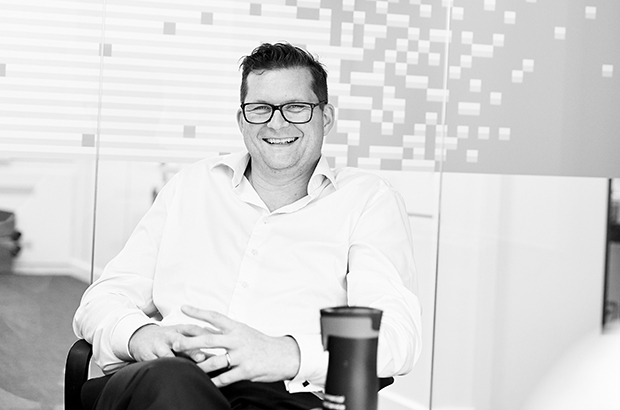 Our open data register was searched nearly 6 billion times in the last 12 months. I bet that caught you by surprise! And that's only searches directly on our API, not those met by cached data from large search engines.
This sense of purpose and our position within the framework of company registration means we really understand what we have to do, and who we're doing it for.
Our digital transformation
We're currently undergoing a really important transformation to move all of our services off our legacy digital platforms, on to our cloud platform which hosts our search service (amongst other services). We need to make sure that what we build is fit for the future, and to make the best use of cloud capabilities, we are redesigning every service.
Our search service was thought to be a popular one when it was conceived, especially as it was designed to be open data and free to use. We designed it on elastic cloud platforms so that it could scale to meet demand. To be honest I don't think anyone ever imagined that demand would be so high and increasing every month!
We'll need to rebuild all of our services onto this new platform, using the microservice pattern we adopted. This will be a lot of work and to make sure that we can achieve this we use agile scrums to deliver our work in small batches.
As fully autonomous teams, the scrums work on delivering Minimum Viable Products so that we can constantly improve. To help this improvement all digital colleagues are given 10% innovation time within their working week. The ability to innovate with new technologies or techniques, explore the art of the possible and genuinely do something different is really appreciated.
Some of the outputs have been Alexa skills, planning tools for operational colleagues to track progress easily, and things like the curious coffee app, which matches people from different teams and gets them to go for a coffee to talk about whatever interests them.
One of the big changes for us is our drive to adopt DevOps approaches in how we build, deploy and support our services. This approach at its simplest is the idea that you automate all the boring stuff that people have to do to deliver software-based services, leaving people to do what they are good at - solving complex problems, innovating and communicating with each other.
We're still on this journey because there are always improvements to be made, but we've made significant progress. What's really interesting is that DevOps is as much cultural as it is about technology, and it is this area, culture, where I think Companies House has a real competitive advantage.
We know the value of our services to the UK, so everyone here at Companies House is focussed on delivering the best service we can to our users, and this translates into a really collaborative and open culture where we challenge ourselves to deliver the best outcomes we can.
Come to our digital open day
Over the next few months we'll be advertising a number of job vacancies in our digital teams, including roles in:
product management
user research
interaction design
software development
testing
architecture
DevOps
infrastructure
We're holding 2 digital open days on Monday 8 and Friday 12 April. We'll talk to you about our exciting digital strategy and the new roles available.
If you're interested in a career in digital or looking for a new challenge, come along to one of the sessions - I'm sure you will see what a great place this is to work.