At 5am on 23 October, 4 alarms went off and 4 Companies House employees started making their way to Birmingham NEC for the Festival of Enterprise.
Steve, Sarah, Amanda and I were all set to spend 7 hours representing Companies House at one of the biggest business events in the UK. Naomi, Phil, Paul and Emma took up the baton on the next day for a strong finish.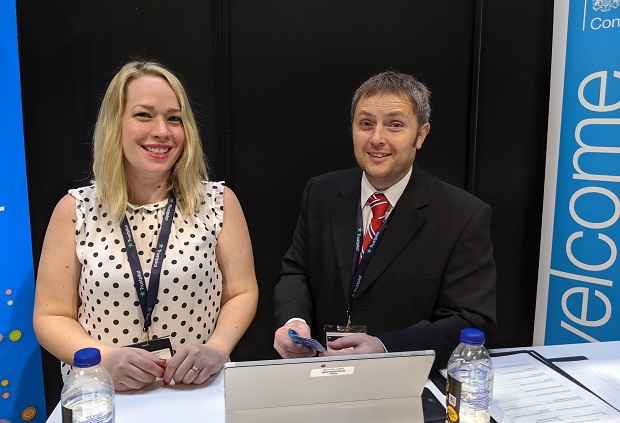 Festival of Enterprise is a free 2 day event for small or prospective business owners to learn how to grow their businesses. More than 5,000 business owners and managers attended the event over the 2 days, with more than 100 exhibitors sharing their expertise, and 4 stages with back-to-back speakers.
We were among good company with LinkedIn, Google, NatWest, Mercedes, Dell and many other big-name businesses.
The Companies House stand was situated in the UK Government pavilion, next to our colleagues from the Intellectual Property Office (IPO) and HMRC. It was great to get an insight into what they were doing, but ultimately, we were all there for our users.
What you wanted to know
We had so many questions from visitors, ranging from basic questions about registering a company to more complex questions surrounding the legality of director addresses. 
We were able to offer guidance on setting up, showing how easy it is to register using our streamlined company registration service (SCRS). We explained key items of guidance using the step by step guide to set up a limited company and also gave advice on how to protect your home address on the Companies House register. 
It was valuable to learn the reasons why people were looking to take the step to set up their business as a limited company. The main reasons were the ability to expand (through attracting investment by offering a share in their business), and reduced personal liability as their business grows. 
What we did
As well as answering questions, our main purpose was to encourage people who use our services to sign up to our user panel.
Our user panel is a community of customers who are all involved with business, such as directors, accountants and agents.
Our user researchers can contact them to ask if they would like to take part in an interview, test a prototype  or complete a survey, for example.
Participation is completely voluntary. Becoming a member of our user panel provides a great opportunity for you to have your say about how our services look and feel. 
Over 50 people signed up to the panel over the 2 days, and we also made contact with business advisors who'll put us in touch with many more.
We also conducted user research for some of our current projects, including:
apply to be secure

apply to extend your filing deadline

identity verification

voice assistant

start a business

 
This type of research is known as 'pop up research'. Interviews are kept short and informal and have simple objectives. We can obtain insights quickly and it's a great way of speaking to a diverse range of people.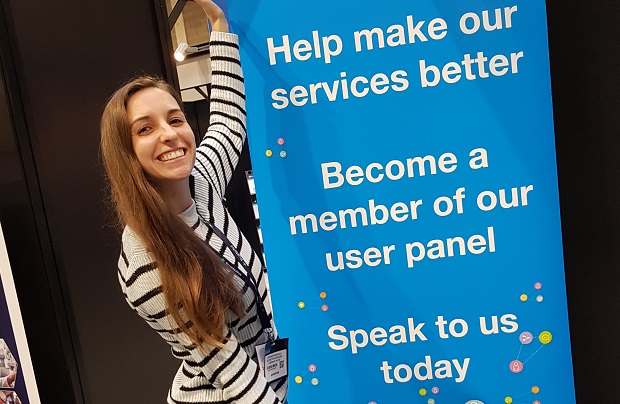 What we learned
All our interactions throughout the 2 days were valuable, from learning how some of our users think to what people really want to know about Companies House. 
Interestingly, a large amount of the younger business owners said they filed their accounts themselves. 
There were also many students at the Festival of Enterprise. As part of their course they needed to find out information about running a successful business.
Many students had not heard of Companies House and did not know our purpose. But they were impressed when we showed them the register and how easily you can use it to search for companies.
Heading back on the train, we were all exhausted but felt that the event had been a great success. 
Thank you to everyone who took the time to come and speak to us. Your insight and feedback was invaluable!